Say Goodbye to the Jeep Wagoneer and Grand Wagoneer's V8 Engines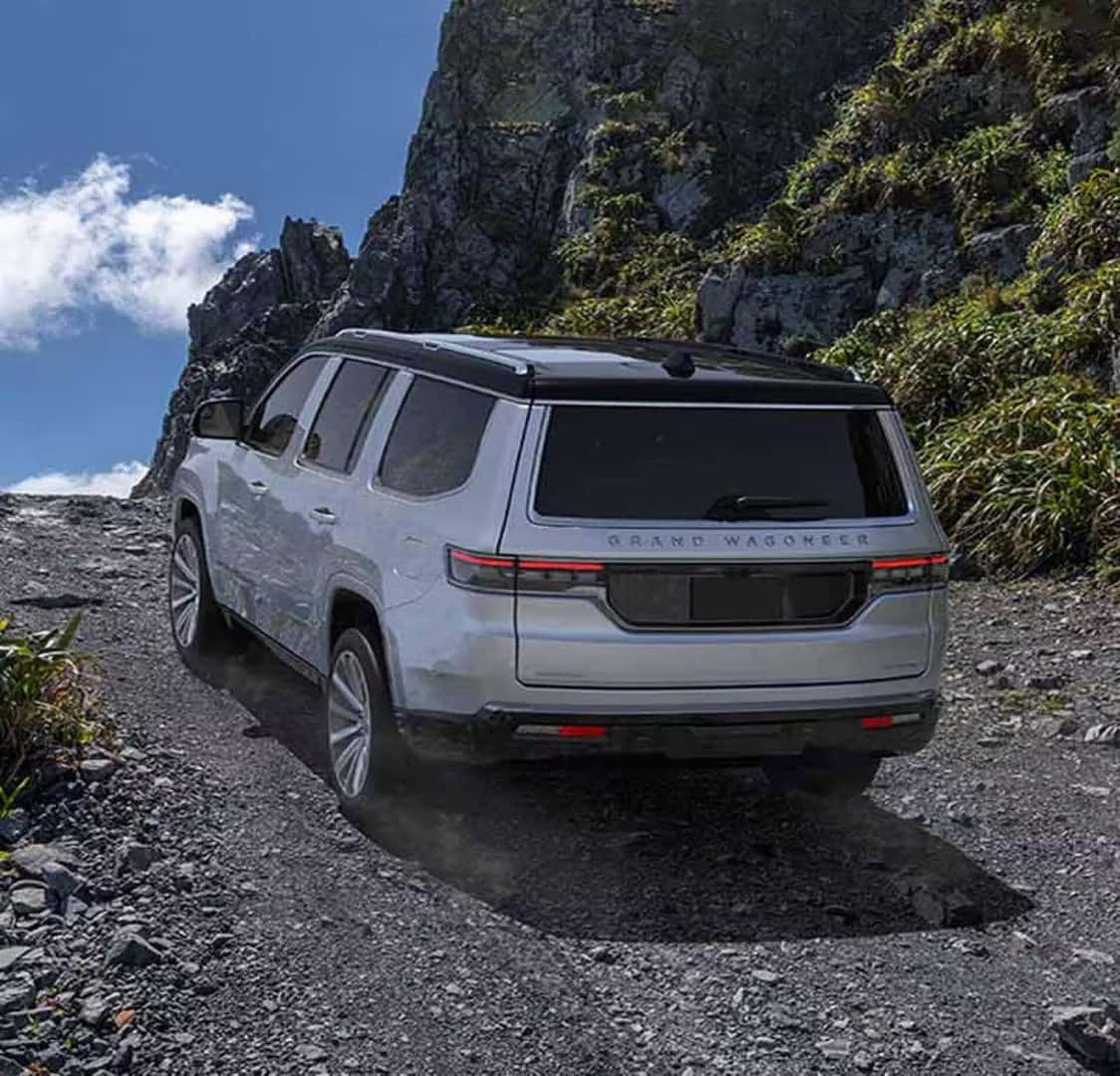 The new Hurricane inline-six engine in the Jeep Wagoneer and Grand Wagoneer for 2023 may signal the end of the Hemi V8s that were previously available for the luxury SUVs. There is no official information yet on the 2024 models, but the Wagoneer and Grand Wagoneer will only come with the twin-turbo 3.0-liter inline-six engine, which could mean that the 5.7-liter and 6.4-liter V8 engines might not be available.
We obtained a fleet order guide and EPA ratings showing the changes for the standard 2024 Jeep Wagoneer. Previously, the short-wheelbase version of the Wagoneer offered 392 hp through a 5.7-liter V-8, while the long-wheelbase Wagoneer L and Grand Wagoneer L were already inline-six-only. However, the Wagoneer will now only be available with the 420-hp Hurricane inline-six engine, with either rear- or four-wheel drive and an eight-speed automatic transmission.
The modifications for the Grand Wagoneer are not yet confirmed, as the EPA listing still shows the 6.4-liter V-8 engine for 2024. However, according to a dealership pricing database, all models will come equipped with the 3.0-liter six engine, which could be a carryover from the previous year (2023 Jeep Grand Wagoneer). The twin-turbo 3.0-liter inline-six engine produces 510 horsepower and 500 pound-feet of torque, an upgrade over the V8's 471 horsepower and 455 pound-feet of torque.
Still, there's yet to be an official word from Jeep reps, so anticipate an update from us soon.
Come Test Drive your 2023 Jeep Wagoneer
There's a 2023 Jeep Wagoneer custom-made for your adventure here at Miami Lakes Automall. Here at Miami Lakes Automall, we have all buying, trading, and leasing options to meet your purchasing needs. Our new vehicle inventory or certified pre-owned vehicles speaks to the volume Miami Lakes Automall holds to fit your desires. However, if you already have a beautiful baby needing some fine-tuning, you've come to the right place, and our service department is unmatched. Our service experts at Miami Lakes Automall are warmer than a fresh cup of coffee. Miami Lakes Automall has been here since 1982. So please stop by today to drive the car of your dreams. 
Photo Source/Copyright: Jeep