Jeep Compass and Renegade to Deliver Electric Power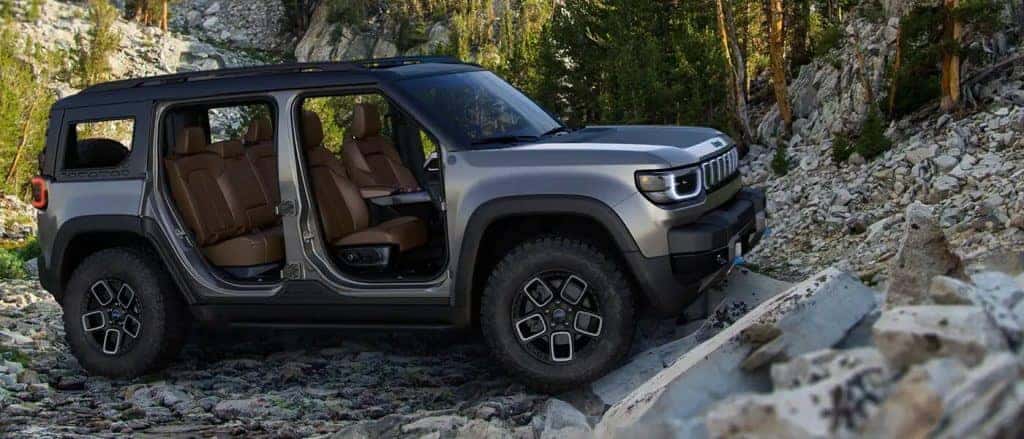 The legends of 4×4 capability take momentous stride in a different arena. Jeep is close to completing its plug-in hybrids (PHEV), and the automaker's ready to pursue its commitment to battery-electric vehicles (BEV). Moreover, the Wrangler-makers will bring some family favorites to the electric segment.
America's favorite compact SUV, the Jeep Renegade , which came to be in 2014, will transition to the STLA small platform before 2024 ends and propel solely through electric power. Likewise, the Jeep Compass will assume a similar approach, acquiring an STLA medium platform for its all-electric powertrain. Additionally, the Compass will grow in size to take over the compact SUV segment.
So Jeep's 2030 EV goal is to have an entire lineup full of electric vehicles for its European market and 50 percent for the US. So expect to see petrol engines for a while. However, Stellantis assures that its STLA small vehicle platforms will support battery capacities ranging from 37-82 kWh for a range of 310 miles. Furthermore, the battery will be propelled by an electric motor producing 70kW and mated with a 400V electrical architecture.
The STLA medium frame will hold a battery capacity of 87-104 kWh for a maximum range of up to 430 miles. In addition, Stellantis intends to offer electric motors that forge between 125kW and 180kW or the more affirming 150-330kW electric motors that will support the STLA large architecture.
The first Jeep vehicle to take zero-emission strides will be the 2023 Avenger, falling into the family lineup underneath the Renegade. Further, the Jeep Renegade will make history by being the first to employ the Stellantis group platform instead of the former parent, Fiat Chrysler Automobiles.
By 2025, Jeep promised to have four of its vehicles actively sustaining the environment; the Avenger, Recon, and Wagoneer S were assigned to tackle that goal. Smart enough to notice there are only three? The fourth vehicle will replace the Jeep Cherokee and utilize the STLA large architecture.
Come Test Drive your 2023 Jeep Wrangler 4XE
There's a 2022 Jeep Wrangler 4XE custom-made for your adventure here at Miami Lakes Automall . Here at Miami Lakes Automall, we have all buying, trading, and leasing options to meet your purchasing needs. Our new vehicle inventory or certified pre-owned vehicles speaks to the volume Miami Lakes Automall holds to fit your desires. However, if you already have a beautiful baby needing some fine-tuning, you've come to the right place, and our service department is unmatched. Our service experts at Miami Lakes Automall are warmer than a fresh cup of coffee. Miami Lakes Automall has been here since 1982. So please stop by today to drive the car of your dreams.
Photo Source/Copyright: Jeep
Previous Post A Look Inside Jeep's EV Lineup Next Post Jeep Brand Wins 'Best SUV Lineup' for the Second Year in a Row