How Much Time Does a 2023 Jeep Grand Cherokee 4xe Need to Charge?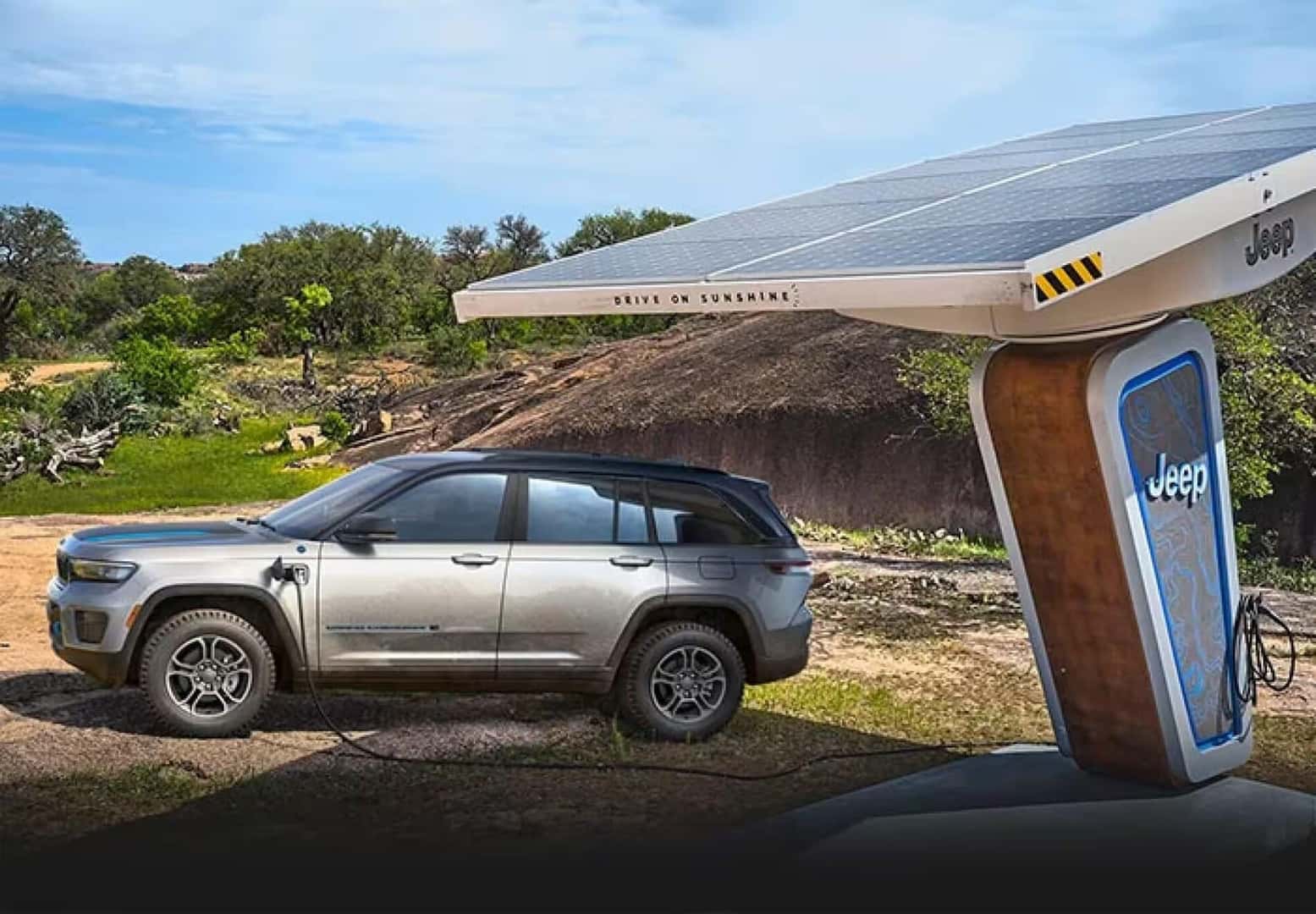 Some scrutiny revolves around SUVs for insufficient fuel efficiency, especially those designed for off-road adventures. Then along came the Jeep Grand Cherokee 4xe Trailhawk. According to the EPA, the hybrid Grand Cherokee can travel up to 26 miles on electric power alone, so if the SUV is charged regularly and has a typical driving routine, there may be no need to use gasoline for long stretches. 
So how long does it take to charge the Grand Cherokee 4xe? So charging time can vary greatly depending on the home charging setup. The charging setup makes all the difference regarding having a full charge ready to go when necessary or only having a partial charge that won't get enthusiasts where they need to go without switching to hybrid mode and exhausting the gas engine.
The hybrid Jeep SUV supports both Level 1 and Level 2 charging. The Grand Cherokee's maximum charging rate on a Level 2 setup is an impressive 7.2 kilowatts. However, to test the best charging times, the Level 1 mobile charger offered with the SUV was tested plugged into a regular garage outlet, and a Wallbox Pulsar Plus Level 2 charger. The goal is to see how long it would take to fully charge the 17.3-kilowatt-hour battery pack from 0 percent to 100 percent. The ambient temperatures for each test were comparable. 
Level 1 Charging 
During the Level 1 test, the award-winning Jeep Grand Cherokee 4xe appeared to require a charging time of 15 hours and 7 minutes. However, the charging time was slightly less at 13 hours and 43 minutes. Once the battery hit 100 percent, the instrument panel showed 25 miles of all-electric range, indicating a charging rate of 1.8 miles per hour.
Level 2 Charging 
The Level 2 setup is of a different caliber. The charging time drops significantly, taking only 2 hours and 39 minutes to charge the battery fully. The Wallbox unit operates at 30 amps, providing 7.2 kW of power. Interestingly, the Wallbox app showed a charging rate of around 6.5 kW, which is still impressive considering how quickly the vehicle charged.
The Jeep with the Wallbox unit offers a maximum of 48 amps. However, the Wallbox can adjust the output with the Pulsar Plus. During the charging session, the hybrid SUV's 7.2-kW maximum charging rate limited the charging time to 2 hours and 18 minutes. Moreover, the charger could deliver up to 11.5 kW of power, but the Grand Cherokee 4xe could not receive more than 7.2 kW.
Interestingly, the hybrid Jeep's battery requires 15.3 kWh of energy during both charging sessions, and the instrument panel displays 29 miles of all-electric range. Even if enthusiasts use the slightly slower charging time, the charging rate is still an impressive 10.9 miles of range per hour. The Level 2 charger is six times faster than Level 1 charging, a phenomenal option for those who want to save time and charge their electric vehicles quickly.
Come to Test Drive your 2023 Jeep Grand Cherokee 4XE 
There's a 2023 Jeep Grand Cherokee 4xe custom-made for your adventure here at Miami Lakes Automall. Here at Miami Lakes Automall, we have all buying, trading, and leasing options to meet your purchasing needs. Our new vehicle inventory or certified pre-owned vehicles speaks to the volume Miami Lakes Automall holds to fit your desires. However, if you already have a beautiful baby needing some fine-tuning, you've come to the right place, and our service department is unmatched. Our service experts at Miami Lakes Automall are warmer than a fresh cup of coffee. Miami Lakes Automall has been here since 1982. So please stop by today to drive the car of your dreams. 
Photo Source/Copyright: Jeep