Further Delayed Production For Jeep Wagoneer?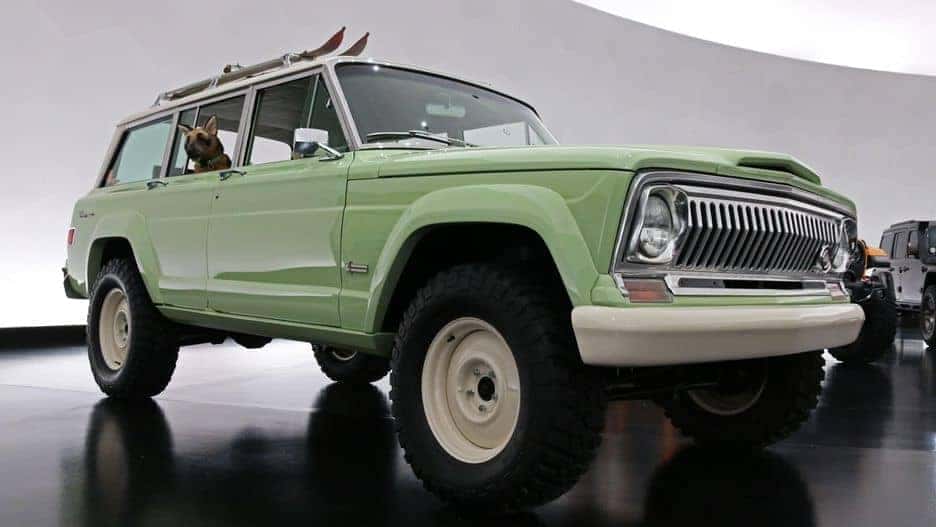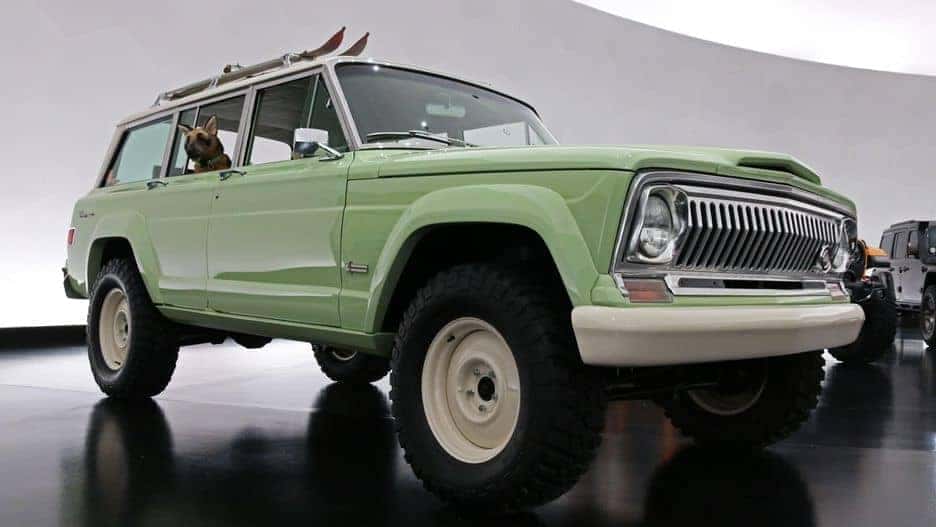 Photo credit: Jeep
Among Jeep enthusiasts, there's no debating Jeep vehicles are built for adventure. After all, the adventures Jeep vehicles make possible are the most fun part about owning one. However, there isn't a current three-row, luxury SUV made by Jeep. The long planned return to make a Jeep vehicle in this segment in the future was announced by FCA (Fiat Chrysler Automobiles) CEO Sergio Marchionne well over seven years ago. Most recently though, FCA's recently released five-year plan includes production plans for the Jeep Wagoneer and the Jeep Grand Wagoneer.
Fans of the beloved, yet discontinued Wagoneer that last saw production in 1993 can rejoice! However, the only problem for the Jeep brand going forward with their planned new Wagoneer models is the fact production hasn't started. Unfortunately, this is due to the fact that there's no clear cut date for when production can begin.
Jeep Wagoneer and Grand Wagoneer Awaiting Production
The problem stems from the continued production of the 2018 Ram 1500, still being produced and manufactured at the Warren Truck Assembly Plant. That's where FCA has the Jeep Wagoneer and Grand Wagoneer slated for production once the previous generation Ram 1500 wraps up at the end of 2018. This means the earliest we could see the new Jeep Wagoneer models will be in 2019, possibly stretching later than that if the 2018 Ram 1500 production runs into 2019.
While there's a delay for when the public will finally get their hands on the Jeep Wagoneer and Grand Wagoneer, there's no debating the opportunity it has to be successful. "The Grand Wagoneer will still sell because it's a Jeep," an anonymous FCA dealer revealed to told _ Automotive News _ . "But it would have been nice to have them already."
The Market For Luxury, Three-Row SUVs
While the future success of Jeep will be tied to how successful Jeep can be at expanding its global reach. Current sales for this year alone for the Jeep brand as a whole is expected to hit nearly 2 million vehicles sold. Bringing back the iconic Jeep Wagoneer vehicles (a luxury, three row seat SUV) is a smart move that's long overdue.
Hoping to compete with Land Rover's Range Rover in the luxury SUV segment, Jeep already has competition from other brands like Ford's Expedition and the Lincoln Navigator. There's a definite market for creating a three-row seat, luxurious vehicle, the question is how successful can the Jeep brand be due to how long they've taken to join these other brands.
"I think our window of opportunity is closing," a longtime FCA dealer told the industry publication, speaking on condition of anonymity. "We could have killed with [the Grand Wagoneer] if it had been available when they first told us about it, but it's a much tougher sell with interest rates and gas prices going up."
Jeep Expands Fuel Efficiency Goals
Consumer memories may be one reason customers might not want to purchase the Jeep Grand Wagoneer. The previous Jeep Grand Wagoneer had an MPG of only 10 MPG in the city and 12 highway. This won't be the case with the next rendition of the Jeep Grand Wagoneer. FCA's five year plan includes 10 plug-in hybrid versions and four full-electric models by 2022. Surely, Jeep knows to max out the fuel efficiency, even with the planned Jeep Wagoneer and Jeep Grand Wagoneer.
If Jeep plans to take up to 20 percent of the global utility market, as FCA CEO Marchionne hopes, making vehicles that help customers gain a sense of adventure won't be enough. They'll have to provide modest gas mileage and stack up against the current competition that is only getting better each day. Time will tell, but you don't have to wait at all to find quality Jeep vehicles.
Find Current Jeep Vehicles All at One Place
If you're in the market for a great Jeep vehicle, look no further than Miami Lakes Automall for any buying, leasing, trade-ins requests you have. Our professional staff awaits you. From new Jeep vehicles to quality pre-owned Jeep vehicles, we'll help you find what you're looking for. Come see what we have and test drive the latest Jeeps with us today!
* If you're looking to keep your Jeep or current vehicle running a little longer, with hopes of getting your hands on the upcoming Jeep Wagoneer, make a simple appointment here for any repairs. At Miami Lakes Automall, we'll do our best to make sure your current ride is ready to go. From basic maintenance to detailed repairs, our trusted service team is the perfect go-to team. *
Previous Post Must Drive Vehicles at Miami Lakes Automall Next Post Jeep Plans To Grow Globally