Must Drive Vehicles at Miami Lakes Automall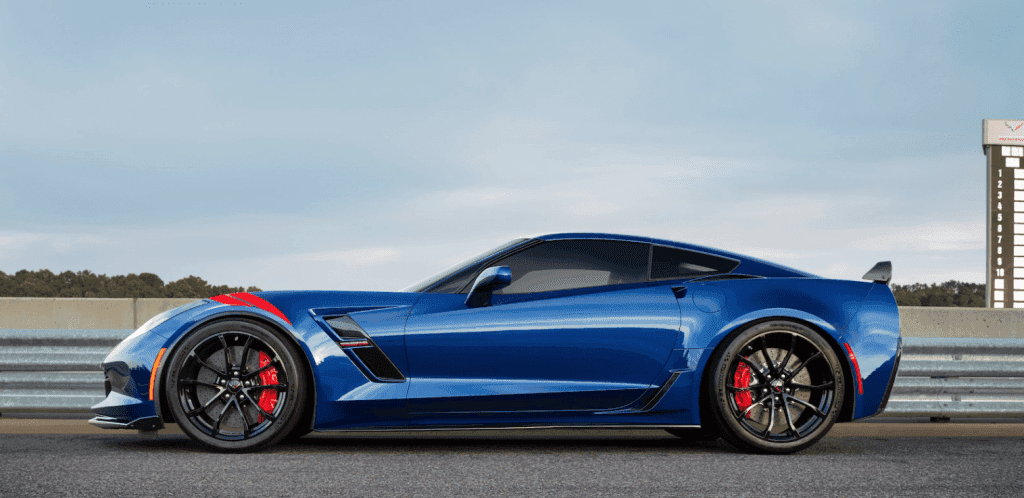 Photo Credit: Chevrolet
You've been looking for a vehicle that can handle the roads better than any vehicle you've ever driven. If you really want to know the difference between what you have now and a top-of-the-line vehicle that supplies unmatched performance, here are some of our most exciting 2018 model year vehicles that you must test drive. The sharpest, smoothest rides and most exhilarating vehicles await your visit.
Chevrolet Leads the Way
Drivers who take a spin in a 2018 Chevrolet Camaro often boast about the impressive handling offered with each turn. The Camaro was most recently redesigned in 2016 and has continued to evolve as one of the pedigrees of the brand. Of course, don't just take our word for it. The latest crop of 2018 Chevy Camaro models will surpass your expectations.
Everyone knows that if you're looking to impress, there's hardly a better reaction you'll get than driving up in a 2018 Chevrolet Corvette . All-American original, two-seat sports vehicle that brings out your wildside, letting loose with the available 6.2-Liter V8 that provides 455-horsepower. Choose the Grand Sport trim, which provides unique chassis bits and bodywork from the Z06 Corvette and has appeared on Caranddriver.com's 10 Best Car awards.
The only thing better than pulling up with a 2018 Chevy Corvette is showing up in a 2019 Chevy Corvette . Gain the premiere Corvette experience in the latest model year Corvette. From the impressive 460 horsepower powertrain available in the Grand Sport trim to the Supercharged 6.2-Liter V8 in the Z06 with 650 horsepower, you'll be floored with how incredible your drive feels.
Where Your Off Road Adventures Begin
You're not planning to only drive on city streets this summer, right? You might want to test drive some of the most highly capable off road vehicles in our collection of Jeep vehicles . Ranging from the modern 2018 Jeep Renegade to the Jeep that has it all, the 2018 Jeep Wrangler , you're sure to want to experience what you can do with a Jeep brand vehicle. And you'll be able to test drive these vehicles any time you visit us.
The 2018 Jeep Wrangler has a starting MSRP of just $27,495 (plus destination fee) and it's available with a 285-horsepower 3.6-liter Pentastar V6 engine. You'll have to see for yourself just how much you'll gain behind the wheel. Imagine the possibilities of having a Jeep.
Rock climb, visit new trails and follow your own path with a Jeep vehicle that makes daunting adventures easy. If you're serious about adventure, let our trusted service team make sure your undercarriage is protected with skid plates and prep your new 2018 Jeep vehicle. Before you know it, you'll be going off road and making memories that you will never forget with one of the powerful, durable Jeep vehicles available at Miami Lakes Automall.
Let Nothing Come Between You and Your Future Ride
We can help you with financing , for any purchase, lease and if you need to sell or trade-in your current vehicle, that's all possible at Miami Lakes Automall, too. Our team is ready to help make your summer more fun with these vehicles that provide an amazing experience. Just come in for a test-drive to see what you can end up with. Maybe your next road trip will be in a brand new vehicle!
* From our professional sales team to our entire staff at Miami Lakes Automall , we welcome you to our business with pleasure. Located at 16600 NW 57th Ave in Miami Lakes, Florida. We're open seven days a week across our sales, service and parts departments to better serve you. *
Previous Post 2018 Jeep Grand Cherokee Trackhawk v. 2018 BMW X5 M Next Post Further Delayed Production For Jeep Wagoneer?