Attend a Jeep Jamboree And Cross It Off Your Bucket List This Year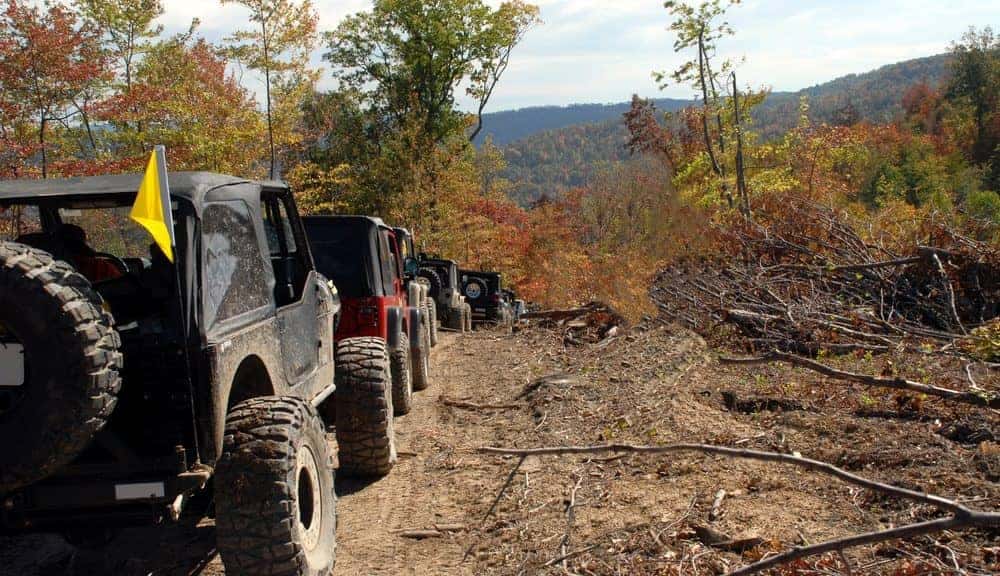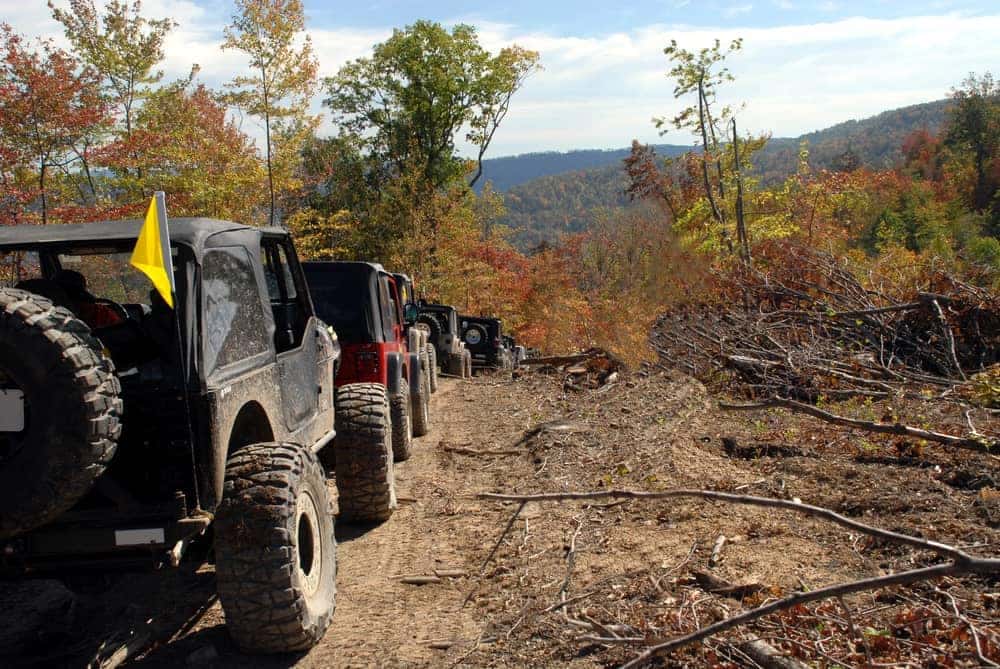 If a Jeep Jamboree event is on your bucket list, make this year the year you finally cross it off. This year there are a several Jeep Jamboree events and three are located within a day's drive (Tennessee, Alabama, North Carolina). But before you go, make sure you have the required equipment to participate.
Required Jeeping Equipment
There are a few items each vehicle is required to have at each Jeep Jamboree USA event. The items are required for safety and if you have a Jeep and usually off-road, there is a good chance you already have them. If your Jeep doesn't have the equipment, don't worry Jeep Jamboree makes it easy and has compiled all of the required and recommended items here .
* A CB radio is required to communicate with other drivers especially the trip leaders for important safety and route information. If your Jeep doesn't have one, you can purchase one for $50.

Front and rear tow hooks are mandatory! If you get stuck on the trail, tow hooks are the easiest way to get towed out of a rut. Most off-road Jeep beasts come with the hooks, but if your vehicle doesn't have front and/or tow hooks, they can be purchased and added on. Drawbars, receiver hitches, or aftermarket bumpers with manufacturer-installed clevis or D-ring anchor points are acceptable alternates to tow hooks

Each vehicle is required to have a full-size spare tire. All Jeep Wranglers come with a full-size spare tire, but this isn't the case for all Jeep models. so you should be set on this requirement. However, if for some reason you no longer have your spare, you will need to get one before going on a Jamboree ride.
Recommended Equipment
The following equipment technically isn't required, but it is highly recommended. Again, this equipment is to keep you and other Jeepers safe and on-the-go.
Skid plates and lots of them. Oil skid plates, gas tank skid plates, and transfer skid plates are all recommended. These plates will keep your Jeep's most important components protected from damage.

Tow straps and a recovery winch are also recommended. If you get stuck, you need these to get out. Hoping someone else on the trip has them/can help you may not be the best option.

High-jack lifts. In some situations a standard car jack won't do the trick, especially on rocky or extremely muddy rides.

D-rings and receiver mounts are suggested. The receiver hitch provides and safe and secure recovery method, and extra D-rings will come in handy in a recovery situation as well.

A winch accessory kit can always come in handy, especially on harder rides. Usually winch kits include features like a tow strap, tree saver strap, snatch block shackles, a winch line dampener and gloves. Better safe than sorry.
Closest Jamboree Events to Road Trip to From South Florida
Finally, on to what we are sure you've all been waiting for, rides close enough to drive to! Though Florida isn't the host of any Jeep Jamboree events, there are three Jeep Jamboree events you can drive to in under 13 hours! Check out the three closest rides this year to us in South Florida.
3rd Uwharrie / Troy, North Carolina / Oct. 5-7
The Jeep Jamboree event that is closest to South Florida is held in Uwharrie, North Carolina, which is about an 11-hour drive. Held in October when the leaves in the Uwharrie National Forest are changing, this event would be great to attend to get a glimpse of fall. Guides take riders on four long trail rides that include trails rated from 1 (easiest) to 9 (very demanding). Registration for this event is still open.
8th Cullman – Stony Lonesome 2017 / Cullman, Alabama / Sept. 21-23
This Jeep Jamboree is located in the Appalachian Mountains in Cullman, Alabama, which is roughly a 12-hour drive. Scheduled in late-September, temperatures will have cooled down from summer and there is plenty of time to plan! Trail rides are scheduled from 9 a.m. to 5 p.m. on Friday and Saturday and lunch will be served on the trail. Registration for this event is still open.
13th Tennessee Mountains 2017 / Oak Ridge, Tennessee / April 26-29
With an estimated driving time of 13 hours, Oak Ridge, Tennessee is the longest drive on this list. Scheduled from April 26-29 drivers will have the chance to do three days of trail rides through the Tennessee mountains! Trails have difficulty ratings between 4 and 8 and obstacles include off-cambers, hill climbs, rocks and mud. Unfortunately registration for this year's event is closed, but if it sounds like your scene, keep it on your list for 2018.
* Need a new Jeep to take out to an event? You've come to the right place. Check out our large inventory of Jeep's from the Wrangler to the Renegade Trailhawk here . *
Previous Post Spreading the Love, Jeep Wrangler Style! Next Post Pros and Cons of 4×4 and 4×2 Drivetrains