Want More Horsepower From Your Challenger? Dodge Can Help – Miami Lakes Automall Dodge Want More Horsepower From Your Challenger? Dodge Can Help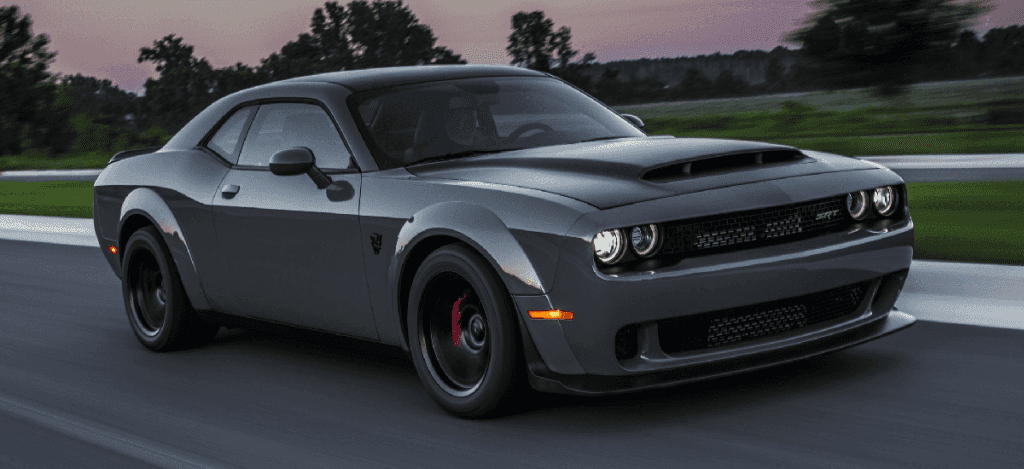 Muscle car aficionados hoping to start the new year off right will have the chance to do so. Owners of late-model Challengers will now gain a tad more backing to upgrade their stock power from the Dodge brand. The automaker conveyed this month from its Auburn Hill, Michigan headquarters that it intends to proceed to release a series of Direct Connection parts and performance-enhancing kits for late-model Challengers . The rollouts include 14 new kits for Challengers and 13 race-ready kits and four graphics products for the new Dodge Challenger Mopar Drag Pak.
The Dodge Challenger kits include "Tuner" and "Stage" products set the horsepower to even increased heights of 885 horsepower in the Dodge Challenger SRT Hellcat Redeye and as much as 750 horsepower in the Challenger SRT Hellcat . Challenger SRT Hellcat Redeye owners can choose among three basic performance kits, including a pre-stage package that contains a performance air cleaner, a low-temperature thermostat, and a pre-loaded 50-state emissions-legal calibration geared to add up to five horsepower to the engine.
Owners Can Gain More With Various Stage Upgrades
For drivers, the Stage I upgrades hands owners' entry to calibration, delivering up to 850 horsepower and 770 foot-pounds of torque. And a Stage II upgrade kit includes the highly beloved "Hellephant" equipment including the same engine pulley as well as a code to establish calibration that extends engine capacity to a stunning 885 horsepower and 787 foot-pounds of torque. Owners of a Challenger SRT Hellcat can order a pre-stage package with a tuner and calibration that provides another five horsepower to the engine and passes for future upgrades, like the Stage I kit that includes a "Hellephant" and calibration invented to boost engine performance to 757 horsepower and 696 foot-pounds of torque. Direct Connection will also feature car parts created to upgrade Challengers with kits that contain cylinder heads, 41-spline half shafts, driveshafts, differential assemblies, drivelines, and torque converters. Dodge is finalizing each part available as an entire installation kit. Reach out to us to get started on making an online service appointment for the update .
"Direct Connection will continue its rollout next year with a lineup of 200-plus parts, and with a network of Dodge Power Brokers dealers trained and equipped to help enthusiasts take that performance to the next level. The opening of orders for Direct Connection performance parts in the first quarter of 2022 is just the start — the lineup of Direct Connection products and Dodge Power Brokers dealers will continue to grow in the years ahead," said Tim Kuniskis, Dodge Brand Chief Executive Officer at the automaker's parent company Stellantis.
Try Flexing Some Muscle At Miami Lakes Automall
This holiday season, get ready to make heads turn in 2022 with our strong muscle line-up of new Dodge Charger and Dodge Challenger models. We have the 2021 Dodge Challenger SRT Hellcat ready for buyers as well. Come to Miami Lakes Automall to get started where our professional team is here to make your muscle car dream a reality. Our sales staff is ready to help with any leasing, buying or trade-in options.
Dealing with some vehicle issues? If your vehicle isn't running properly, let us help keep it going. We're here to help with a simple online service reservation and a trip to our service center. We're open every day to assist our customers to find everything they need. See you soon and * Happy New Year * !
Previous Post Dodge Building Something Special Next Post Dodge Leaps and Bounds Ahead of Chevy and Ford