Unleash the Beast With The Dodge Charger R/T Trims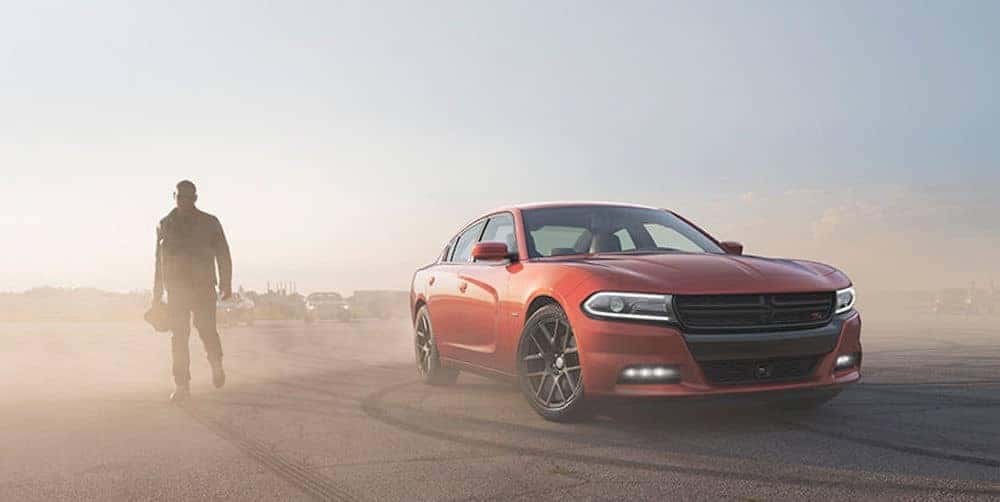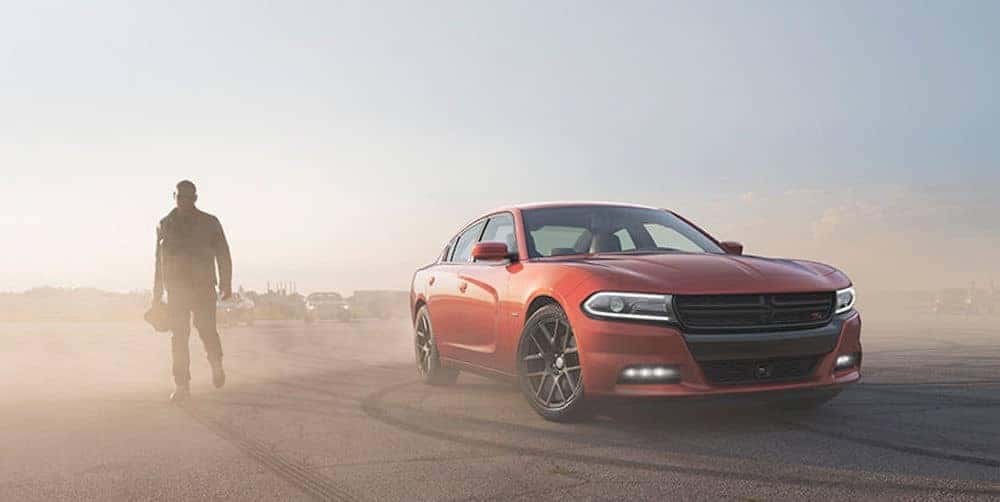 It's no secret that the 2016 Dodge Charger is one serious piece of machinery. One of two great Dodge muscle cars for sale this year – alongside the ferocious Challenger – the Charger is a force to be reckoned with on the track and on the road, and just about everywhere in between. But for those drivers looking for some serious launching power right out of the gate, there may be no better option than the R/T trims available on the 2016 Charger. With power-packed HEMI engines and sport-tuned performance, these three impressive upgrades come fully loaded and ready to cruise down any straightaway at your command.
Leading the pack is the Dodge Charger R/T, a respectable performance warrior complete with a 370-horsepower 5.7L HEMI V8 engine and starting at just $33,895. This driver-centered model matches its power on the road with pure luxury in its interior, including a standard 8.4-inch touchscreen with Dodge's UConnect infotainment system. Additionally, this trim highlights the Charger's driver convenience features with cool tech like keyless enter-and-go, which allows the driver to unlock and start the vehicle without a physical key, as well as UConnect Voice Command, which allows for hands-free, voice-activated access to everything from phone calls to your favorite music. And with a trio of additional appearance packages available on the R/T trim, you can make this powerful racer into your own distinct creature.
Of course, there will be those looking for a little something extra – and for them, there's the R/T Road and Track trim. Starting at $36,895, the R/T Road and Track keeps the same 5.7L HEMI found on the R/T and focuses squarely on amping up design. Just take a look at the dual performance exhaust, which exudes that air of capability on the road, or the luxurious premium Nappa leather interior, and you'll know that this is no vehicle for the faint of heart. And for those looking for an unprecedented look at your Charger's performance stats, the standard Dodge Performance Pages touchscreen interface allows for easy monitoring of the engine, transmission, steering, and throttle response settings, giving you one seriously in-depth look at how your Charger is running.
If all these amazing features still don't satisfy your need for total style and performance power in your Charger, then look no further than the R/T Scat Pack – one power-packed trim with all the distinctive design you could need. Underneath its stylish and bold hood – complete with custom Scat Pack badging and a commanding hood scoop – lies the awe-inspiring 6.4L HEMI V8 engine, pushing out 485 horsepower and up to 475 lb-ft of torque for unbelievable power on the track. Add in the Brembo high-performance brake system and the throaty roar of the Active Valve exhaust system and you've got one model that's ready to take on any competition with no trouble at all – starting at just $39,995.
Let's face it, everybody knows that the Dodge Charger is one of the best muscle cars out there, but finding a Charger that's all your own without breaking the bank might be a difficult task – if not for the R/T trims. With just the right amount of savvy design elements to balance truly impressive performance capabilities, the R/T Chargers might just be some of the most stunning we've seen in a long time – and they're out there waiting for drivers right now.
Previous Post Set Your Own Style: The Dodge Grand Caravan Blacktop Edition Next Post 2016 Dodge Journey Crossroad Plus: Feed Your Wild Side In Style