Pricing for the New 2018 Dodge Durango SRT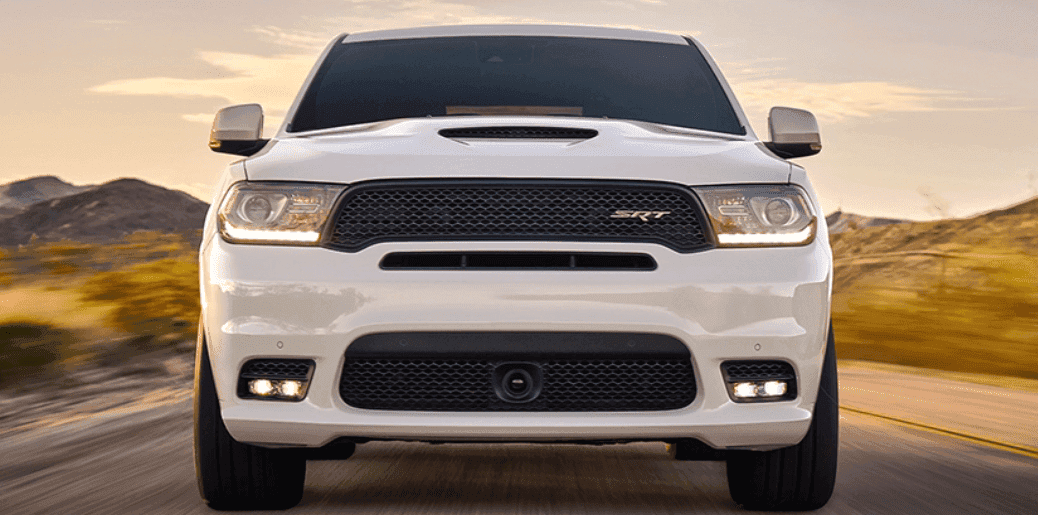 Dodge just keeps upping their game lately, and we couldn't be happier. It was just recently that we received news about the new Dodge Challenger Hellcat Widebody trim and new 2018 Dodge Durango look. Now, as it turns out, the look of the new Dodge Durango was just a teaser for the 2018 Dodge Durango SRT itself. Learn a little about the fastest SUV in its class, and how much it costs to put one in your driveway.
Under the hood of the 2018 Dodge Durango SRT is none other than a 6.4-liter HEMI V8 engine, capable of generating 475 horsepower and 470 lb-ft of torque. That amount of torque allows the Durango SRT to tow up to 8,600 pounds, which is 2,200 pounds more than a Durango equipped with a 5.7-liter engine. The power of the 6.4L engine pushes the Durango's speeds to 0-60 mph in just 4.4 seconds and its quarter-mile time of 3.9 seconds officially makes the 2018 Dodge Durango SRT the fastest three-row SUV in America.
Equipped with an all-wheel drive system, drivers get the most control on all kinds of terrain with the Durango SRT. Plus, there are seven drive modes to choose from to fit the driver's style or the driving conditions at hand, such as slippery roads. It's not just the powertrain that gets upgraded when it comes to an SRT vehicle though. SRT power must be met with SRT looks.
For that SRT aggressive look, the 2018 Dodge Durango SRT has a new aggressive widebody and stance, integrated wheel flares, body-color side rocker panels, and 20-inch five-spoke wheels. Added to that is a signature SRT hood with a functional center air inlet duct and two heat extractors for capturing cooler air for the engine. Inside, the seats are leather and embroidered with the SRT logo. A performance flat-bottom steering wheel wrapped in leather with paddle shifters and a T-handle shifter with an AutoStick selector gate can be found integrated into the driver-side console.
* How much is all of this? Nearly $75,000 with the destination fee. Starting MSRP is $72,495. The 2018 Dodge Durango will be released later this year, so be sure to keep up with us on social media for when it's available in stores. *
P * hoto Source/Copyright: Dodge.com *
Previous Post Can A Grand Cherokee SRT Keep Up With A Challenger SRT Hellcat? Next Post Have a Picnic with the Dodge Journey