Have a Picnic with the Dodge Journey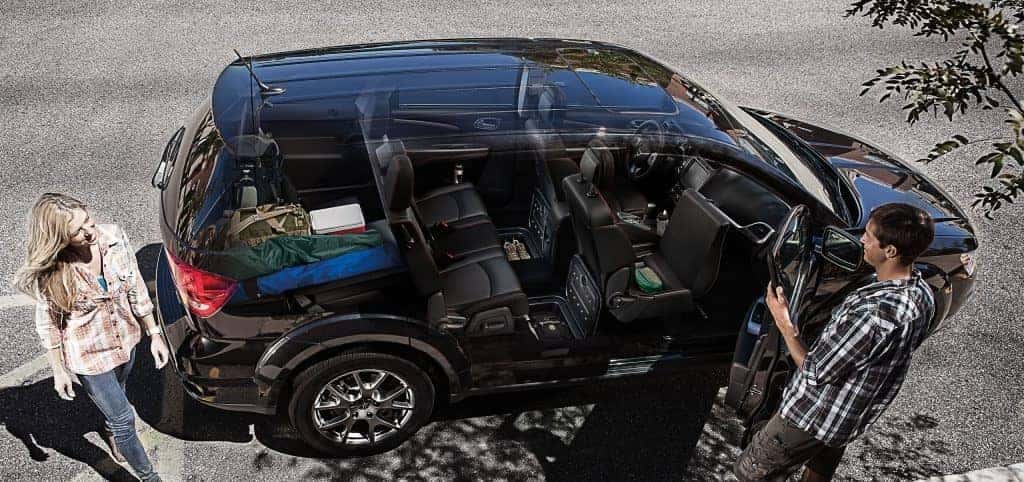 Summer will be ending soon, but that doesn't mean there isn't enough time left for family fun activities. How about a picnic in the park? Easy enough. Want to know how to make it even better? With a car that doubles as a temporary camper, or the Dodge Journey . This beauty can do a lot more than hit the road.
Cooking
Is that picnic all pb&j sandwiches or is it more of a bbq? Some parks have bbq pits, but unless they're free, and clean, they may not be worth seeking out. However, that doesn't matter, because when driving to the picnic, you already have an oven right under the hood.
Did you read our piece on " How to Cook a Turkey on an Engine "? That article should get you started on some ideas. If a car engine block can cook a portion of turkey and mashies, then just think of what else one can cook on the way to the picnic or right there in the park.
Keeping it Cool
The Dodge Journey is known for many things, and aside from its 19/25 mpg city/highway fuel economy and convenient interior, it also is one of few vehicles to have a cooler built into the cabin floor. Great for long trips or packing enough beverages for everyone, it's a convenient way to keep drinks cool until supper time. The cooler is just one of many easy ways to store items.
Cargo
Practically the entire interior of the Dodge Journey is a security vault. There are storage areas built into the floor of the trunk, available storage compartments built into the front passenger seat, and another storage unit built into the cabin floor behind the driver seat. For the big stuff, fold down a rear seat or two for up to 67.6 cubic-feet of space.
* These are just some of the ways a Dodge Journey can turn any day into a day to have a picnic. Let's talk about more ideas on social media . The 2017 Dodge Journey can fit up to seven people, too, so if looking for a Dodge Journey , ask about the available third-row seating for big families . *
* Photo Source/Copyright: Dodge.com *
Previous Post Pricing for the New 2018 Dodge Durango SRT Next Post Which Drivetrain Do You Want on Your Next Vehicle?