Manual Driving Comes Back To Dodge Challenger SRT Hellcat – Miami Lakes Automall Dodge Manual Driving Comes Back To Dodge Challenger SRT Hellcat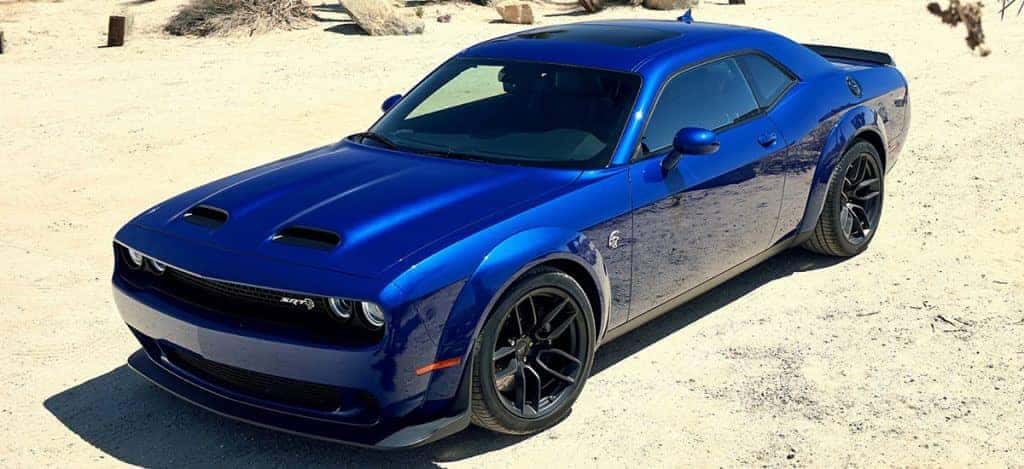 Dodge Challenger SRT Hellcat Widebody
Dodge has disclosed their massive EV take over projects for their direct future and beyond, but they took one forte from the past and added it back to the 2023 Challenger SRT class; the stick-shift manual transmission alternative. Taking share of the electric motor terrain for muscle vehicles and pioneering the next era to cater towards contemporary technology is precisely the proper direction drivers want and should desire to become satisfied with. The next decade will cast many new names and vehicle endeavors regarding electric and electric-hybrid rides. This is the norm for the automotive industry, but what separates Dodge is the explicit direction toward world-class velocity and driver handling behind top-end braking capabilities. That will not alter as the brand moves towards the EV pr.
We've Waited For This EV Transformation
The first and highly anticipated Dodge electric EV is close to seeing its production run reach dealerships. The vehicle is "so brilliant that it is shocking," Carlos Tavares, CEO of parent company Stellantis, announced with regards to the Dodge brand and its future flagship muscle car. The plan to supply a dual-EV-battery As optimistic points of view have directed the brand from the top down. We're more than excited to see the coming months and years ahead as the launch of these next-gen vehicles comes next year. For now, as we've prompted our readers to note, now more than ever is the final streak of months to gain access to this current generation of muscle vehicles.
As Dodge Grows Ahead, We Have the 2022 and 2023 Coming To Our Line-Up
Of course, those who want a purely gasoline-oriented vehicle can opt for the current generation that is brand new, and the latest tech. Owners can opt for the existing offerings including the collection we feel defines a fantastic model year that is the last of a generation with the 2023 class. Everything is as dialed in as the brand will be for this generation with these Dodge Charger and Dodge Challenger muscle rides as well as the Dodge Durango vehicles . We accommodate our buyers to shop today with our goal to help every client drive these unique and highly-sought after rides back home or to their destinations.
Wrap Up This Holiday Season Driving With the Fastest Muscle of Them All!
To get started on all the help we can provide, both with service and our wide inventory of new vehicles and the line-up of over 200 pre-owned vehicles , come to us. Dealing with any current or on-going issues with your current vehicle lately? Let us help. Our service team will make sure you're back on the road quickly with a simple appointment . Allow our friendly service techs to resolve any vehicle problems in a timely fashion.Whether you're in Doral, Kendall, North Miami, Homestead, we're pleased to help our South Florida and local Miami clients. We're professional and here to aid our customers with all buying, leasing, or trade-in requests.
We're here to help with any financing needs with our auto financing team . For all needs, or suggestions to help make paying for a vehicle easier, we are here. Miami Lakes Automall is located at 16600 NW 57th Ave in Miami Lakes, Florida. We're open seven days a week across our sales, service, and parts departments to help out with any of your automotive desires. We look ahead to being your center for all things automotive, especially during the hot summer wave!
Previous Post Santa's Sleigh Might Be the 2023 Dodge Durango Next Post Why Dodge Is Primed To Offer More EVs