Why Dodge Is Primed To Offer More EVs – Miami Lakes Automall Dodge Why Dodge Is Primed To Offer More EVs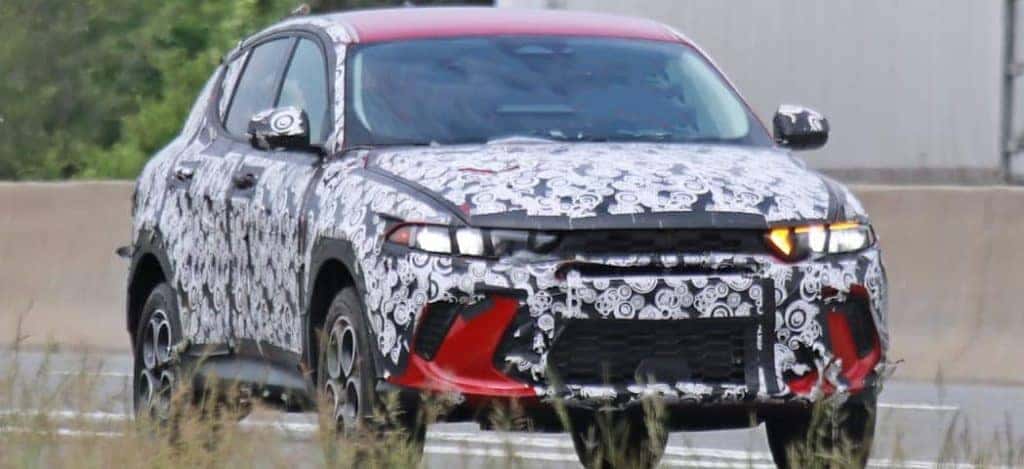 The Dodge Charger and Challenger are officially ending their new and prized Last Call series. After a wave of special edition offerings, the two Hemi-powered muscle cars are close to the end of the line, with production coming to a bittersweet close by December 2023. The Dodge collection is made up of the forthcoming Dodge Hornet SUV (pictured above) and the beloved Dodge Durango as the two remaining cars in the Dodge lineup, but they will still sell the Dodge Charger and Challenger for the 2023 model year and the forthcoming Dodge EV muscle car will be sold as a 2024 model year vehicle.
Dodge Earning Fans With EV Choices
Of course, there will be milestones, but this is the reason the growth of the brand is made on going to EV production. We are in the process of viewing this EV growth of a muscle car brand and brands that do not offer new EVs to keep buyers interested will struggle to keep their loyal followers; just ask Dodge CEO Tim Kuniskis. Talking to _Muscle Cars & Trucks _ , Kuniskis added that there will be more suitable Dodge products to be presented next year to fill the slot that the muscle cars will vacate. Dodge has tons of loyal followers to push ahead the brand in 2023 and beyond.
"I will tell you that it's more than today. And not even a little bit more than today. By the way, we're going to share our future long-term plans with our dealers early next year. And we would love to believe that all this stuff is top secret when we do it, but it's not," said Dodge CEO Tim Kuniskis told the publication.
Dodge Is Still Revving For More Muscle
Kuniskis added that Dodge's long-term future plans are to be exposed to the dealers next year. He also anticipates that these plans will be leaked though he sounded like he's okay with that transpiring. As for what will be revealed in 2023 to join Dodge's model lineup, that's still a mystery at this point. A full-size rendition of the Durango is expected to be introduced, as well as next-generation, Hurricane I6 engine-powered muscle cars that will be built on the new STLA Large architecture.
The production version of the recently introduced electric muscle car, shown in the newest Dodge Charger Daytona SRT Concept, could also hit showrooms in 2024. Of note, we know there will be different arrangements of this "eMuscle" car. The details show the brand will have varying power outputs depending on the model. Don't forget the Dodge Challenger has brought out the Black Ghost, a modern version of the Challenger that served as a throwback to the 1970 Challenger muscle car. Remember, the * 2023 Dodge Challenger is going to gain the manual transmission for the upcoming 2023 model year * . We're here to truly help our customers see the light with the Challenger and Charger options. Want to get started on this process? We bet our readers do.
Start the Holidays Off With New Dodge Rides From Us!
Are you expecting to drive a brand new car? We're more than thrilled to help our customers. Looking for the newest Dodge muscle cars ? Don't be afraid to browse through our newest vehicle inventory or our quality pre-owned vehicles . We can help sell your current vehicle or bring it back to life like new with an online service appointment to our service center. Allow our professional techs to get started on all repairs or maintenance work.We're here to help with any financing needs with our auto financing team . For all needs, or suggestions to help make paying for a vehicle easier, we are here. Miami Lakes Automall is located at 16600 NW 57th Ave in Miami Lakes, Florida. We're open seven days a week across our sales, service, and parts departments to help out with any of your automotive desires. We look ahead to being your center for all things automotive, especially during the holidays!
Previous Post Manual Driving Comes Back To Dodge Challenger SRT Hellcat Next Post Winter Travel Safety Tips For the Holidays