Buyers Chances of Driving the Current Lineup Is Ending – Miami Lakes Automall Dodge Buyers Chances of Driving the Current Lineup Is Ending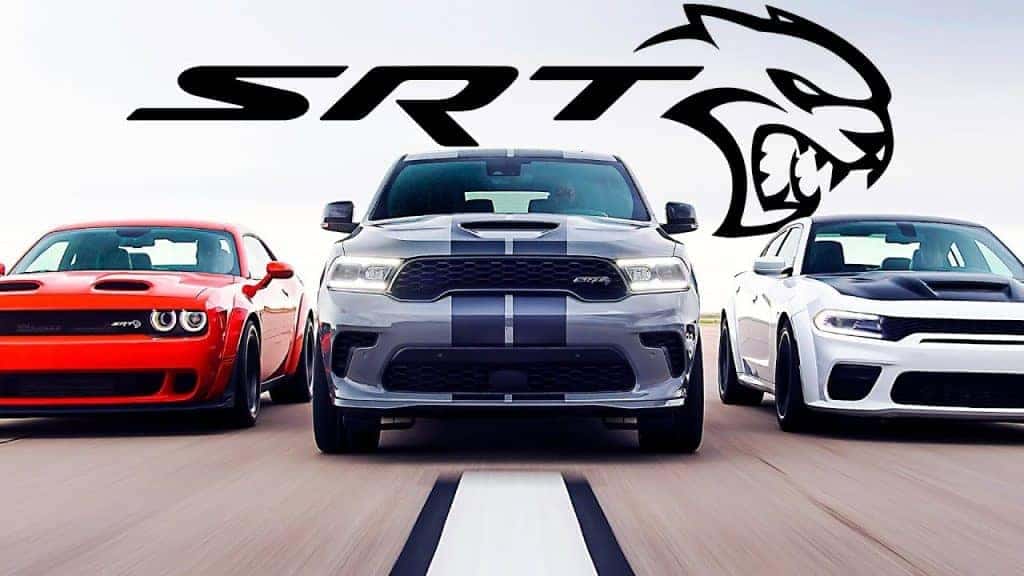 Dodge has accomplished their goal to ensure drivers get the most out of their vehicles, delivering top-notch speed equipped for street-legal vehicles, supplying game changing handling, and the most satisfying appearance of any muscle a car buyer could hope to drive. So, for new car shoppers or those ready to finally upgrade their existing ride for something way more compelling, we offer our current and award-winning 2022 model year line-up. For our readers and Dodge lovers, this remarkable catalog has made Dodge witness a 22% growth from this past third-quarter compared to the same time in 2021 .
Improving the Dodge Line-up Comes Next
We're hoping to inform as many car shoppers as possible that is the final time this generation and current collection will be vended. The whole lineup is transforming and we won't know precisely all the fine particulars regarding the Dodge brand's EV future until more information is shown. For now, let us offer our reasonable pricing for the current 2022 Dodge Charger, starting at $32,645 MSRP (Plus destination fee) and the 2022 Dodge Challenger that begins at a wickedly small cost of $30,940 MSRP (Plus destination fee). The 2023 model year Dodge vehicles are expected to reach dealerships like ours in the forthcoming weeks and in few cases a few months ahead. Expect to see the new * 2023 Dodge Durango arrive with the SRT Hellcat trim for the first time * after the SRT Hellcat was removed last model year.
The Dodge brand has created a * new series known as the "Last Call" for buyers * to get their supporters invigorated into riding the new 2023 Dodge Charger and 2023 Dodge Challenger special editions coming out in a finite assortment. So far, we've discovered about six special edition rides open for customers in a limited supply, as only 200 or 300 vehicles were made depending on the specific Dodge muscle car. Dodge has gained the Kelley Blue Book's Best Car Styling Brand Image award for the fourth year in a row and we can see this trend going on for a full half-decade considering this line-up for the 2023 model year looks out-of-hand exciting.
Highlights of the 2023 Model Year
Drivers can test the outstanding SRT (Street Racing Technology) catalog that fetches back the Dodge Durango SRT large-size SUV with its Hellcat trim offering, the impressive SRT muscle cars that highlights the best of this model year, and more with our help. For those patrons that are loyal to Dodge, they will have their opportunity to get this wicked fast SUV as an option quite shortly. We see the Dodge brand's strength is being able to reinvent the muscle car wheel with its EV treatment. Those in the know have said the brand came close to constructing its next-generation muscle car with a new platform to offer the latest perks of the automotive industry and they will be found here at Miami Lakes Automall.
Feel the Love of Driving Dodge Vehicles Today!
Come on over to see the collection of new Dodge vehicles with our friendly and helpful staff waiting at Miami Lakes Automall. We want to help our customers get ready to drive off in brand new Dodge Charger and Dodge Challenger muscle cars. Get started where our professional team is here to make your muscle car dream a reality. Our sales staff is ready to help with any leasing, buying, or trade-in options.
Are you experiencing some vehicle issues with your current ride? Not sure how to handle the repairs? If your vehicle isn't running properly, let us help keep it going. We're here to help with a simple online reservation and a trip to our service center. We're open every day to assist our customers to find everything they need. We hope to help you this fall at Miami Lakes Automall !
Previous Post 2022 3rd Quarter Shows 22% Rise In Dodge Sales Next Post Dodge Offers 14 Color Wrap Body Color For All Challenger Models