Is Dodge Adding A Hellcat RedeyeTrim To Charger? – Miami Lakes Automall Dodge Is Dodge Adding A Hellcat RedeyeTrim To Charger?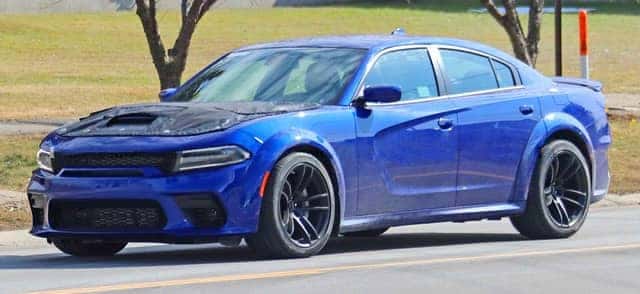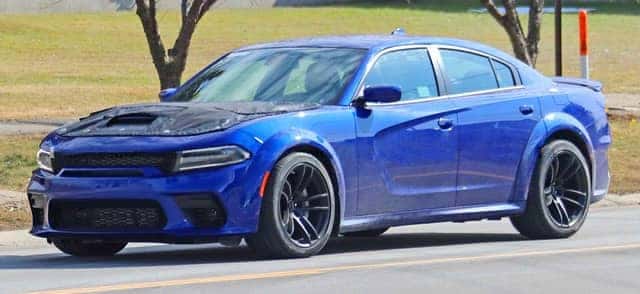 Dodge and parent company, Fiat Chrysler Automobiles (FCA) have allowed the Dodge Charger to catch up to its sedan cousin, the Challenger, with its own Hellcat Widebody trim finally being offered last year. This came two years after its official debut for the Challenger. Now Dodge will be doing the same for its fastest production vehicle in the Dodge Challenger SRT Hellcat Redeye, but this time it will be added to the Charger lineup. New spy shots have shown Dodge has gone to great lengths to cover up it's newest muscle car. What do the latest photos tell us? Let's get into the reasonable takes as to why Dodge is taking its time to debut the Charger SRT Hellcat Redeye.
Dodge Keeping the Redeye Charger Secret
Reports have surfaced that Dodge would only make the Charger SRT hellcat redeye if they could contain the same 797-horsepower fitted within the Challenger. Now, through the use of a new powertrain option, a 2.7-Liter supercharged engine, the Charger can finally offer the same perks the Challenger has offered customers in the SRT Hellcat Redeye. The spy shots show that Dodge has covered up the hood of the vehicle. The images give the impression that the Charger has a taller or raised hood, further evidence of hiding this larger powertrain to replace the 6.2-Liter V8 engine. Why does the test-vehicle hide the hood?
Spy Test Photos Link Redeye With Charger
The SRT Hellcat Redeye muscle car features a signature twin-snorkel hood that allows for greater air intake to maximize horsepower and speed. This is also thanks to a dual-stage fuel pump setup. Dodge knows in order to produce the Hellcat Redeye for the Charger, it must have this design to enhance its powertrain. Dodge would only produce the Charger with a Redeye trim possibility with similar speed measurements as well. The Redeye is expected to hit a 0 to 60 mark in under four seconds for the Charger version, as the Challenger met this mark with a 3.7 second time. The Challenger SRT Hellcat Redeye offered a remarkable 11.6 second quarter-mile time and we're certain the Charger Redeye version will match or exceed this time. For those who are seeking a chance to get their hands on the upcoming 2021 Dodge Charger, they may have to wait till summer or beyond. For now, we're ready to help our customers into our current line-up of fresh Dodge muscle cars.
Drive Dodge With Our Help
Searching for the newest Dodge Challenger muscle cars ? We have them as well as a wide variety of quality pre-owned vehicles . If you're looking for pricing options to take home what you want, our auto financing team is here to help. If you want to sell or trade-in your current vehicle, we're here to help with those needs as well.
Even if you didn't buy with us, we can fix up your current ride with a simple online service appointment to see our knowledgeable service team. Miami Lakes Automall is located at 16600 NW 57th Ave in Miami Lakes, Florida. We're open seven days a week across our sales, service and parts departments to help out with any of your automotive needs!
Previous Post Dodge Hornet May Return To Add Variety To Dodge Line-up Next Post What the Future Dodge Muscle Car Designs Might Look Like