Hennessey Performance Built A 1,000 Horsepower Dodge Durango – Miami Lakes Automall Dodge Hennessey Performance Built A 1,000 Horsepower Dodge Durango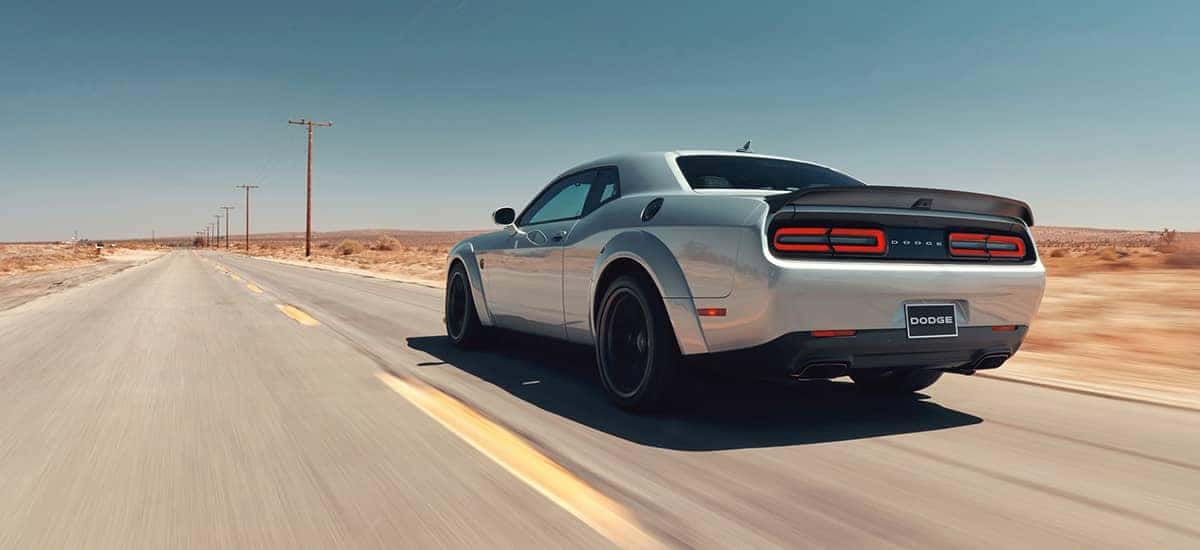 Photo credit: CarBuzz
The 2021 Dodge Durango will arrive as a rejuvenated vehicle with a new trim that will only be offered for one year; the all-new SRT Hellcat trim. This is the first time the three-row SUV will offer a Hellcat trim for customers, which might come as a surprise. Before the addition of the trim, the Durango offered the fastest SUV speeds in the segment. Now with the introduction of the SRT Hellcat trim, Dodge adds the incredible power of the 6.2-Liter turbocharged engine and all the comfort and luxury that comes standard with the top Durango trim. However, for one company the strength of 710 horsepower and 645 lb-ft of torque was not nearly enough despite its offering of best-in-class performance. What company could possibly exceed the capabilities Dodge just added to the Durango?
Leave It To Hennessey Performance To Make A Hellcat Faster
For many years now, the Hennessey Performance team, a Texas-based tuning company, has created a platform to turn any vehicle into a 1,000 horsepower machine. Hennessey Performance is responsible for birthing the 1,000 horsepower Jeep Gladiator Maximus and the immensely strong 1,200 horsepower Dodge Challenger SRT Hellcat Redeye. The Dodge Durango SRT Hellcat is now the latest vehicle to gain the Hennessey Performance treatment. Keep in mind, this is the first time any three-row SUV has been created to exceed the three-digit horsepower mark. While Hennessey Performance has built some remarkable vehicles to go way over the production horsepower allotment, they have never made a Durango faster or stronger.
Pushing the Limits of Dodge Engineering
Well-known for its achievements across the Dodge vehicle lineup, including the Dodge Viper, Charger, and Challenger, this is the first time they work on a new Durango and help it surpass the exclusive +1,000 horsepower mark at 1,012 horsepower. They had experience working on an SUV with the Jeep Grand Cherokee Trackhawk, but this is a bit different. The newly added HPE1000 supercharger upgrade kit for the Durango SRT has increased the raw strength that allows for 969 ft-lb of torque and it will have the same measurements as the aforementioned Jeep Grand Cherokee Trackhawk. The speed of the Durango will definitely be increased. The adjusted Trackhawk went from 0-60 mph at warp speed in only 2.6 seconds! We anticipate comparable figures for the Durango SRT Hellcat. (Now that's wicked speed)
Still Impressed By the Durango SRT Hellcat
While the Hennessey Performance team has created quite a buzz with its Durango, don't forget the stock version of the Dodge Durango SRT Hellcat continues to offer exceptionally quick 0-60 mph time of merely 3.5 seconds and a quarter-mile time of 11.5 seconds. With times like that in a three-row SUV, that's not only special for a large SUV, but for any production vehicle available today. We've already talked about how the Durango is ahead of the competition , but for any readers who are curious about driving a new SUV and want to check out a new Dodge Durango , let us help. We can help make that dream a reality at Miami Lakes Automall today!
Drive Brand New Dodge Vehicles With Our Help
Are you thrilled about getting a new ride? So are we! At Miami Lakes Automall, we're more than excited to help our customers, we're thrilled. Looking for the 2020 Dodge Durango or any of the latest Dodge Challenger muscle cars ? Don't be afraid to browse through our newest vehicle inventory or browse through our quality pre-owned vehicles . We can help sell your current vehicle or bring it back to life like new with an online service appointment to our service center. Allow our professional techs to get started on all repairs or maintenance work.
We're here to help with any financial help , needs, or suggestions to help make paying for a vehicle easier. Miami Lakes Automall is located at 16600 NW 57th Ave in Miami Lakes, Florida. We're open seven days a week across our sales, service, and parts departments to help out with any of your automotive needs!
Previous Post A Look Back At the Recent History of the Dodge Challenger Next Post Dodge Sells More Muscle Cars Than Ford and Chevrolet In Quarter Three of 2020