Gold Rush Is Now An Option For the Dodge Charger – Miami Lakes Automall Dodge Gold Rush Is Now An Option For the Dodge Charger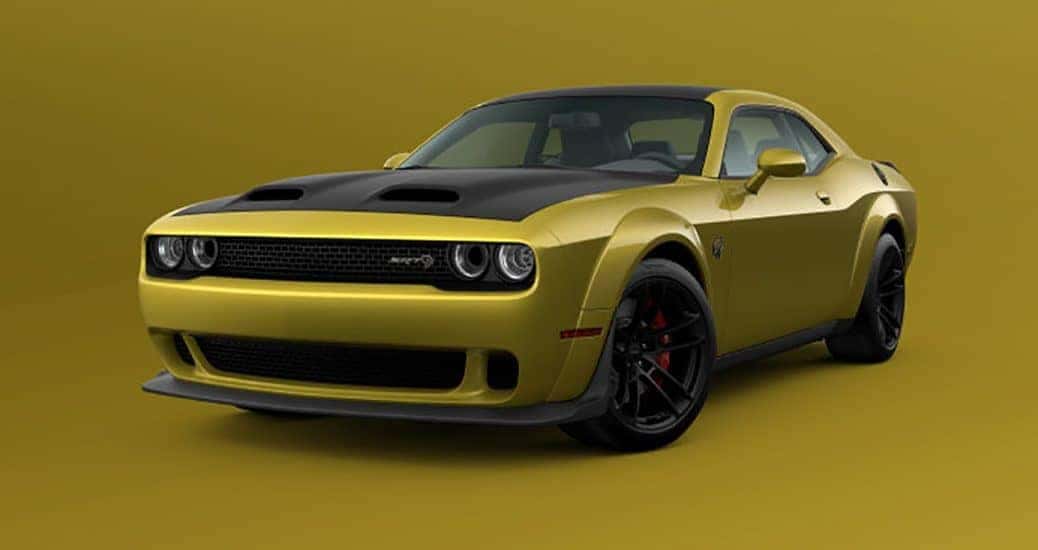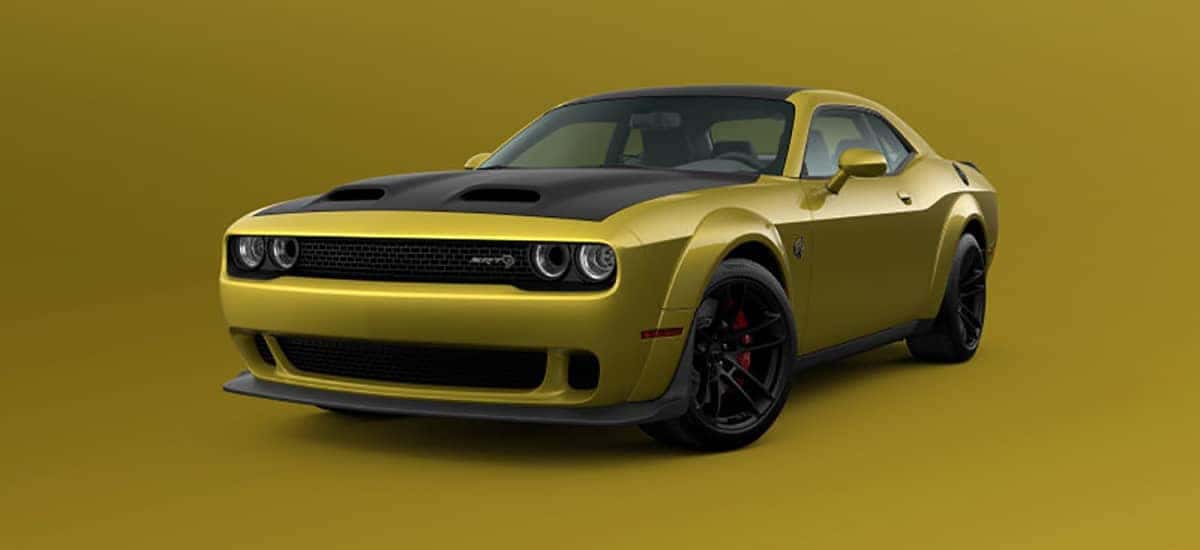 Photo credit: Dodge
Good news for Dodge muscle car fans that feel like the 2021 Dodge Charger was left out of some of the perks the Challenger received. The 2021 Charger is set to receive a new paint color previously and exclusively available for the 50th Anniversary Edition Dodge Challenger . Since its debut in June 2020, but the best part is now the bold look can be had with every 2021 Charger. That's right; the Dodge Challenger will grant its body color to the Charger for every trim for its 2021 model year.
Enjoy the Gold Rush Color
The four-door 2021 Dodge Charger will offer the Gold Rush color for each trim including the Charger R/T, Scat Pack, Scat Pack Widebody, SRT Hellcat, and Hellcat Redeye are all golden options. The Gold Rush color across includes its Satin Black hand-painted roof, hood, and decklid. While the Challenger received the spotlight last year, Dodge knew the brand had to offer the same treatment to its Charger and extend the favor over to fans. Now readers can encounter a wide variety of colors that includes Frostbite, Hellraisin, Go Mango, Sinamon Stick, TorRed, and F8 Green. Dodge has noted the beloved Gold Rush become a staple amount Dodge Challenger fans and wanted to offer this color in the mix among these exceptional options.
"The customer response to the Dodge Challenger Gold Rush exceeded our expectations. We're sticking to that successful Dodge formula of proliferating our most popular options across the lineup and giving Charger customers, who want the Gold Rush color, the option to have it on their four-door muscle car," said Tim Kuniskis, Dodge Brand Chief Executive Officer – Stellantis.
A Quick Rebound For the Muscle Sedan
The Dodge Charger enjoyed a wonderful sales year, notwithstanding the pandemic. Keep in mind, the total vehicles moved in January and February 2021 exceeded the total from the same time in 2020 and 2019. The rush at the end of the year was impressive as well as the Charger was sold 9,174 times in merely December 2020 alone. That total was higher than any year dating back to 2014 for the popular Dodge muscle car. Dodge has not yet released the quarterly report for the start of 2021, but if there's any evidence of what to anticipate with the addition of stimulus money being added into many customers bank accounts, plus the incentives to take home a new vehicle, the Dodge brand might be gaining lots of attention paid to its popular muscle sedan.
Interested in checking out how a Dodge Charger looks and feels? A test-drive is all some customers need to have to understand the intensity and fun of a Dodge muscle car. Rush over to Miami Lakes Automall, where we are ready to show off our vehicles and welcome everyone to see them live in person or over the web as we cater to our customers everywhere!
Buying Has Never Been Easier With Our Help
Are you excited about getting a new car? So are we! At Miami Lakes Automall , we're more than excited to help our customers, we're thrilled. Looking for a new option to buy or lease? Take a look at our new vehicle inventory or our quality pre-owned vehicles . We can help sell your current vehicle or bring it back to life like new with an online service appointment to our service center. Allow our professional techs to get started on all repairs or maintenance work.
We're here to help with any financial help, needs or suggestions to help make paying for a vehicle easier. Stop by today and see what we can do for you right now.
Previous Post Dodge Remains Committed To SRT Brand For the Future Next Post Dodge Revamps Security With Free Update For Muscle Car Owners