FCA Could Bring Back the Barracuda Under the Dodge Name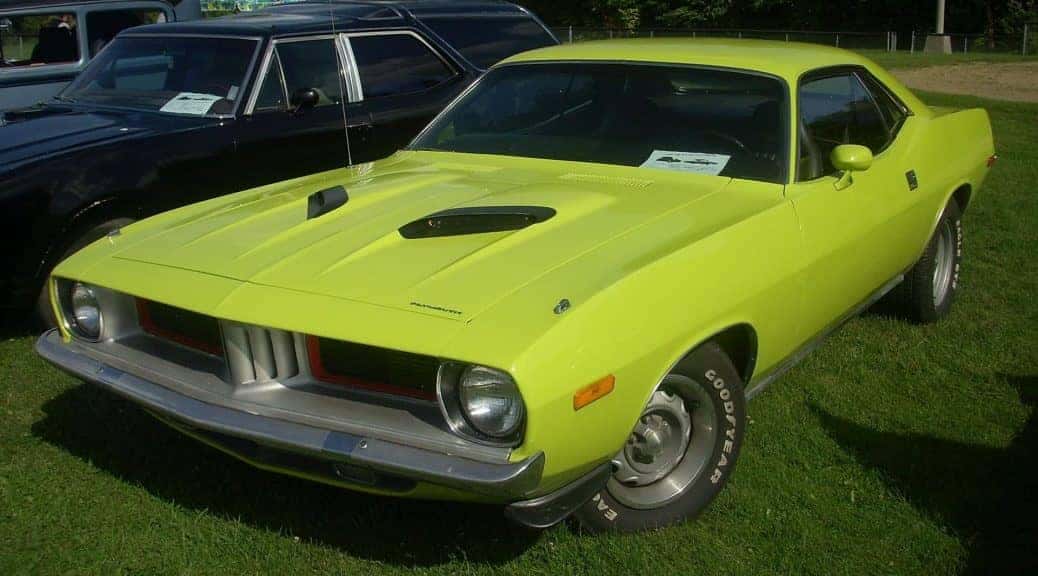 Well folks, the rumors of the Plymouth Barracuda coming back have been reignited. It was recently reported that the FCA group filed to trademark the name "Cuda," just two years after trademarking the name "Barracuda," with the U.S. Patent and Trademark Office. It looks like they're covering all their bases to do one simple thing, bring the Barracuda back under the Dodge name (formerly Plymouth).
We can't say anything is for sure. We don't even know what a modern day Dodge Barracuda would look like. No one does. Besides, it's just a rumor … but why trademark _ both _ names if the FCA doesn't have any plans for it, hear what we're saying? So, we won't say it's definitely happening, but we're not gonna laugh it off either. The Barracuda is serious business, and we'll tell you why.
The Plymouth Barracuda was the first, yes the _ first _ car to coin the term "pony car." The term describes an affordable and compact car with plenty of style and the performance to go with it. Not many know this because around the same time the Plymouth Barracuda came out (1964), Ford also came out with the Mustang. Interestingly enough, the consumer reception over the Mustang actually created the pony car craze that evidently led into the muscle car race.
Now, after 43 years of its absence, the Barracuda may return to the streets. It makes sense for Dodge to slap a nameplate on it too. They're already revived classics like the Dodge Challenger T/A and Dodge Charger Daytona . So it only seems logical for the muscle car brand we know and love today to bring back the vehicle that started it all. The only thing left to wonder about is when it will come out, and what platform of the Dodge brand will it share?
Rumors say the Dodge Cuda will be coming out in 2019, but the next-generation of the Dodge Challenger is set to come out around the year 2020, so it might wait on that; it's a good chance since the new Challenger is rumored to share the platform of the Alfa Romeo Giorgio (another brand under the FCA umbrella). Will the Barracuda, or "Cuda" look anything like the new Challenger? Will it look more like the original model? Look at that picture above. _ Someone _ took some styling cues from Plymouth.
* What do you think? Tell us on social media your hopes and ideas for the new Dodge Cuda. *
* Photo Source/Copyright: Wikipedia; Bull Doser *
Previous Post Dodge Durango Beats The Competition, But Don't Just Take Our Word Next Post New '18 MY Dodge and Ram Truck Models and Trims