Dodge Durango Beats The Competition, But Don't Just Take Our Word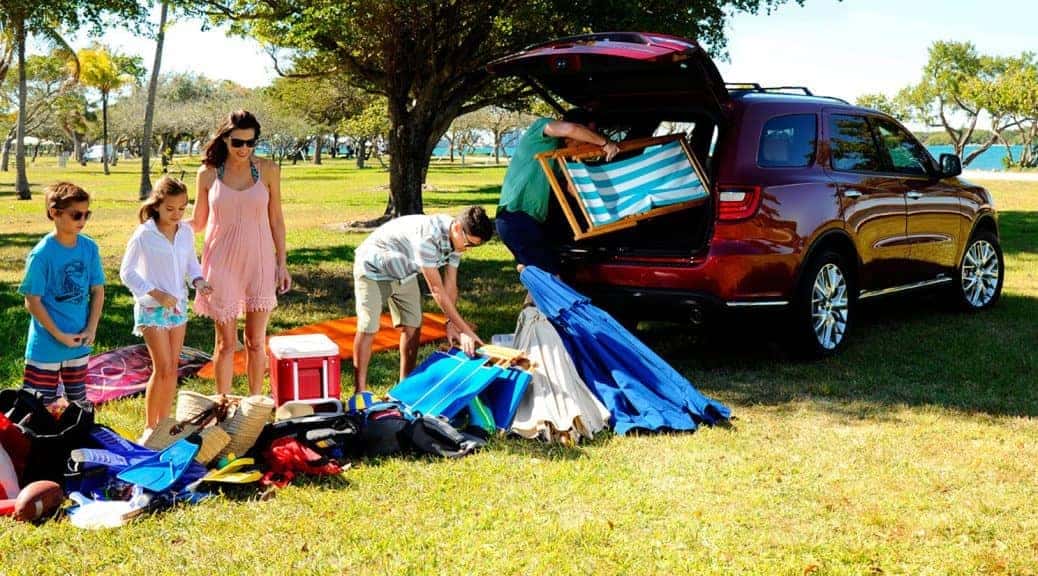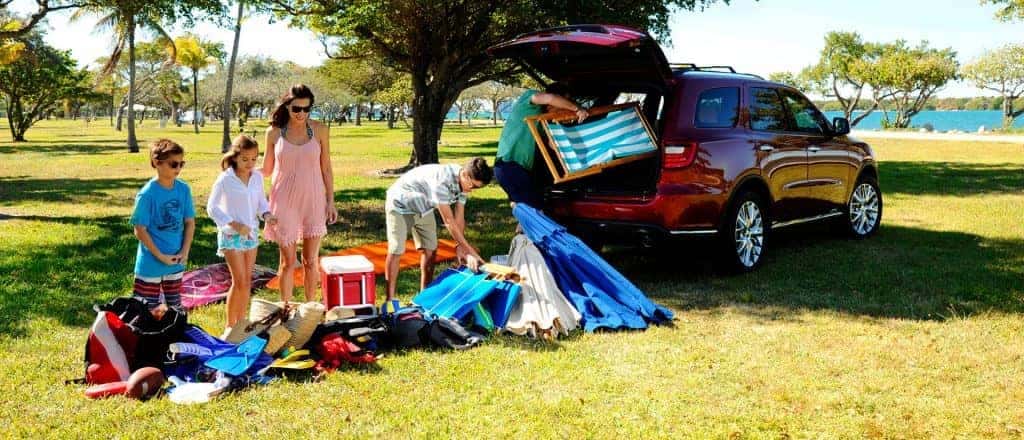 The auto market is swarming with SUVs and crossovers these days, and with all of the available options it's hard to know how to separate the good from the not-so-good. That's why it's important to do one's research when car shopping. It's even better if you have a go-to blog to read about the choices out there. Excuse us while we plug in this neon sign. Today, we're talking about the Dodge Durango.
Stunning Reviews
Let's get past the fluff and the sale and right to why the 2017 Dodge Durango beats the competition. A quick Google search shows you many reviews for this SUV, and we can't say we're surprised when they're all great. _ U.S. News _ gives it an 8.4/10; _ Car and Driver _ gives it a 4/5; _ Edmunds.com _ gives the Durango a 4.9/5; and _ KBB _ gives it a 9.1/10. That's a whole lot of sources giving the Dodge Durango superb ratings.
_ U.S. News _ highlights the powerful V8 option for those that want to tow and haul cargo (7,400 pounds towing capacity). However, if you don't need to tow, the Dodge Durango has 84.5 cubic-feet of cargo space*. Just look at the picture above, that's ridiculous. Plus, Uconnect has gotten so good these days, available with Bluetooth connectivity and a Wi-Fi hotspot, and if you consider the available dual-screen Blu-Ray entertainment systems, drivers and passengers can find many ways to be entertained.
Another good thing to point out about the Durango is its interior configuration. Just starting a family? The Durango SXT and SXT Plus seat five, whereas the higher end trims seat seven for a larger crowd. Plus, if you're looking for more power, _ Car and Driver _ points out the high-end powertrain option, a 5.7-liter V8 HEMI available on the Citadel, R/T, and Citadel Anodized Platinum trims. This engine has a max 295 horsepower, and a fuel economy of 18/25 mpg city/highway (19/26 mpg with the standard 3.6-liter engine).
_ Edmunds _ and _ KBB _ always talk up a car and then talk about its rivals – it's good to know your choices, like we're doing now. However, both sites herald the versatility of the Dodge Durango. It's one of the stronger SUVs in its class, and although being a little larger takes away from the fuel economy a bit, with its capabilities, it can match rivals like the Chevrolet Tahoe for nearly half the price. Moreover, the current generation of the Dodge Durango is going on six years, and in that time, fuel economy technology has improved a lot – hence the uprising of SUVs and crossovers. Maybe the next model will implement some of those technologies.
On that note, we'd also like to add there are rumors flying about that FCA is set to upgrade the Durango into its 4th generation. That may make way for the Durango Shaker model that got a very positive response at SEMA. Look at it!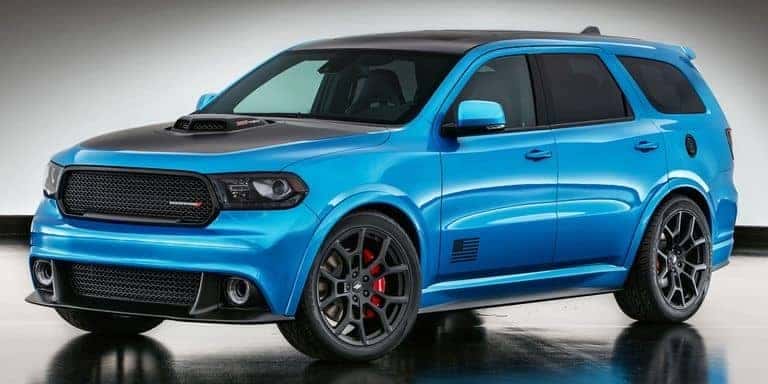 With all these review sites backing up the 2017 Dodge Durango, and the possibly brighter future the vehicle has set for itself, do we really need to persuade you further?
Find the 2017 Dodge Durango in our inventory today.
*With folding the 60/40 second row fold and tumble, and the 50/50 third row split.
* Photo Source/Copyright: Dodge.com and RoadandTrack.com *
Previous Post Do You Know These Popular Dodge Terms? Next Post FCA Could Bring Back the Barracuda Under the Dodge Name