Durango and Journey Are Dodge Gems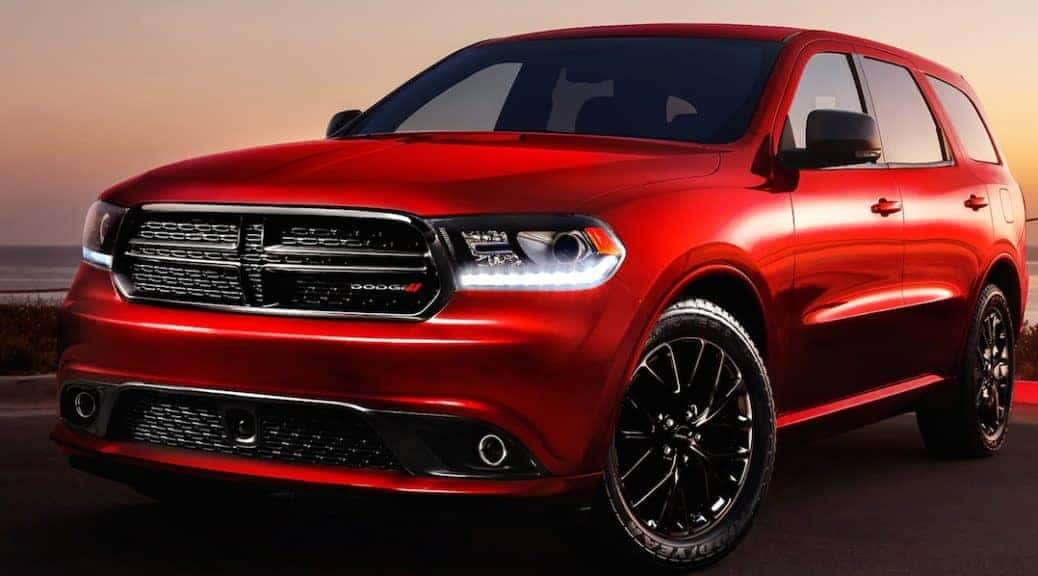 This winter take a stand against ordinary and head to your local Miami Dodge dealership to check out the line up that will make your commuting experience, and vacation experience, outstanding.
Drivers everywhere are raving about the excellence and ingenuity found in Dodge products, and now more than ever is the time to take advantage of the great savings to be found in excellent Dodge quality and Miami Lakes' service with a purpose.
The Dodge Durango – A Heavy Lifter
The first reason to stop into your local Miami Dodge dealership is to check out the Dodge Durango. This is a vehicle where its reputation really does precede it. A sought after family-mover for road trips and also daily commutes to work. Not many vehicles can successfully complete both those tasks, but the Durango really does that and more.
One of the best features of the super intelligent cab of the Durango is the way you are always connected to the internet with the web brought to you via the 8.4-inch touchscreen in the dash. Whether you are out exploring the mountains in your Dodge, or headed to Miami Lakes Dodge to check out the new vehicles on the showroom floor, you won't have to fiddle around with your phone or the touch screen to figure out where you're going. The hands-free technology is great for increasing safety among drivers by utilizing voice commands. Some of other fun tech features are best experienced in person like the 9-inch entertainment screens mounted on the backs of the seats and easily stowed when not in use, by simply flipping them down.
And you won't be worrying about fuel economy in this SUV, something that Miami Lakes Dodge wants you to feel good about. The Durango gets twenty-five miles to the gallon and has some of the best four-wheel drive and towing capabilities in its class. But we understand that the big and spacious Durango isn't everyone's cup of tea. Some people just don't like how big the silhouette is, or how bulky it can seem at times; while other drivers really appreciate the security and safety aspects offered by its size. If drivers want sleeker vehicles, there is another outstanding Dodge option.
The Dodge Journey – Travel in Style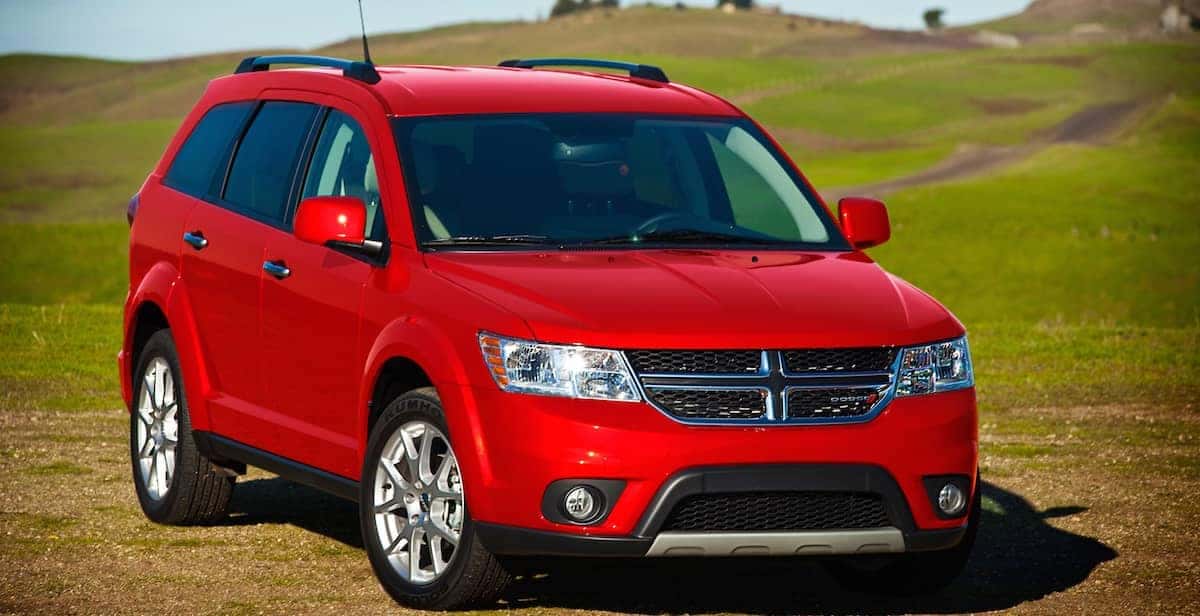 If you're looking for an affordable mid-sized crossover then head to your local Miami Dodge dealership and check out this tried and true machine. Sleeker and less bulky than the Durango, the Journey still seats five to seven people comfortably. Many drivers assume at first glance that the Journey simply doesn't have the room for that many people, but that has much to do with how pleasing to the eye its modern design really is.
The Journey sports many of the same features expected from full sized luxury SUVs, like LED screens with the ability to connect to the internet and take voice commands. There is also an LED drop down screen meant for entertainment so family trips don't become boring for those that don't enjoy looking out the window.
And this is the vehicle for consumers that don't want to sacrifice power just because they want a more slimmed down SUV—your Miami Dodge dealership knows that people have eclectic tastes, but also have certain shared standards within those preferences. For those drivers who really want to be able to heave this crossover vehicle across any road there is the 3.6-liter Pentastar V6 engine. This engine has won awards for being able to muster 283 horsepower and 260 lb.-ft. of torque.
For those drivers who want an engine that isn't about power but range, the 2.4-liter 16 valve four cylinder engine is another option, except this one gets better fuel economy than the larger V6 option. The range part of this engine comes into play when the driver decides they want to really go exploring, and travel over five hundred miles on one tank of gas. Imagine how much of a mountain range you could explore with that much reach.
Not only does the team at Miami Lakes Dodge think about how many miles you and your family are going to eat cruising the coast, but also about the times when you travel further north and run into snow. Many warm weather drivers are very unprepared to drive in inclement weather, but with the Dodge Journey's All Wheel Drive system, you'll benefit from a tremendous amount of help.
Although the Miami Lakes Dodge team certainly understands that some drivers actually enjoy snow and cold weather, we aren't so hot on it—skiing aside. And with our location, it's not exactly a priority. However, ski trips up to the mountains are certainly much safer with the Journey's driving system because it automatically adjusts how much power is going to each individual wheel in accordance with what the computer picks up as necessary. This means that in inclement weather you and your family will be much safer, and it also means that when you switch the Journey into four wheel drive to head up into the mountains to mountain bike you can rest assured that if one tire spins on mud the other will kick in to correct the issue.
Buyers Just Can't Lose with the Dodge Durango and Dodge Journey
Between the Durango and the Journey there is a hard choice that will likely just boil down to personal preference for some. Many drivers come to Miami Lakes Dodge seeking so many different things at the same time from the same vehicle. If these two vehicles, the Dodge Durango and Dodge Journey, were to be boiled down to just one comparison point it wouldn't be a genuine comparison because so many things about these vehicles work in conjunction with each other to effect a positive feed back loop in your driving experience. In other words, you can't go wrong in either of these Dodge creations.
The Durango is almost like a moving fortress, something that is safe and secure, while also having one of the most intelligent cabins in the industry. Whatever you need to know can be found out quickly, safely, and hands free in a Durango. The Journey can really, well, journey . With the right optioning you could potentially stop on the edge of the nowhere, gas up, and head for five hundred miles into the sunset. While you head on this long journey of five hundred miles in your Dodge Journey you'll be able to take up to seven people with you.
*_Whatever you decide, you're making the right decision to "Grab Life" in a Dodge._ *
Previous Post 2016 Challenger Safety Rankings and Trim Highlights Next Post Let's Go Surfin: In A WaterCar!