2016 Challenger Safety Rankings and Trim Highlights – Miami Lakes Automall Dodge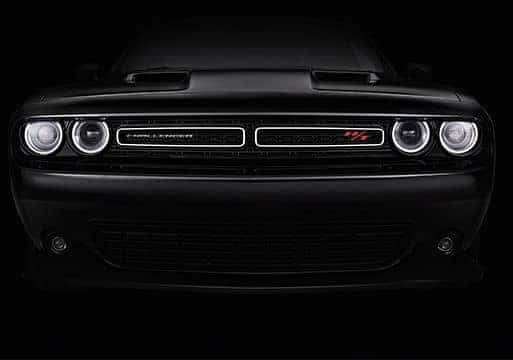 The Dodge Challenger has been around since 1958. While it's production may have been sporadic since it was first introduced, the sports car has made incredible waves in the automotive community. * Dodge dealerships in Miami * and around the United States have been selling Challengers as quickly as they appear on showroom floors. The Challenger is a direct rival of the Ford Mustang and Chevrolet Camaro, but has distinct advantages over both. The newest rendition of the Challenger is the 2016 model, which is slated to arrive at dealerships this fall.
Highest Safety Rating
Not only is the 2016 Dodge Challenger an improvement on the already impressive coupe, but the newest model has also earned the highest safety rating from the government.
The National Highway Traffic Safety Administration just announced that the 2016 Dodge Challenger has earned a five-star safety rating from the government institution. The overall five-star rating is the highest possible score from the NHTSA, which has yet to rank the 2016 Dodge Challenger SRT Hellcat.
The 2016 Dodge Challenger has an impressive suite of standard safety equipment including anti-lock brakes, traction control, electronic stability control, and seven advanced airbags including a driver's side knee airbag. Drivers can also opt for advanced safety features such as blind-spot monitoring, adaptive cruise control, and rear cross-path detection.
Five Trim Level Options
The 2016 version of the Dodge Challenger will be available in five trim levels, which include the much anticipated SRT Hellcat. All five of the trim levels feature the same coupe body style, and range in price from a modest $26,995, to $62,495. Check out each trim level below, and some of the main highlights of each.
Challenger SXT Rear-Wheel Drive Coupe: Featuring a 3.6-liter V6 engine with a 8-speed transmission, this base model incorporates 18-inch silver aluminum wheels, ParkSense parking assist technology, and a standard sunroof.
Challenger R/T Rear-Wheel Drive Coupe: Upgraded with a 5.7-liter V8 engine paired with a six-speed manual transmission, this model gets 20-inch silver aluminum wheels, front seat heat, and ventilation systems.
Challenger R/T Scat Pack RWD Coupe: Featuring the same basic amenities as the R/T model, this Scat Pack edition also includes a supercharged 6.4-liter V8 engine with a six speed manual transmission.
Challenger SRT 392 RWD Coupe: Featuring the same engine as the previous trim level, it also includes 20-inch wheels that are black forged aluminum, for a more interesting and sporty look.
Challenger SRT Hellcat RWD Coupe: The most powerful version of the 2016 Challenger, this model boasts 707 horsepower, and a full suite of advanced safety features.
All versions of the 2016 Dodge Challenger are sure to impress – the only question is, which one is right for you?
Previous Post 2016 Dodge Charger Pursuit Integrates Uconnect System Next Post Don't "Dodge" These Gems – The Dodge Durango and Journey