Let's Go Surfin: In A WaterCar – Based on Dodge Ram


Miami, Florida is truly a magical place. The entire state of Florida is known for oranges, the sunshine, and amphibious cars. We might need to explain that last one.
Miami Dodge Dealerships have been following the story of the WaterCar Python. It's the fastest, and best performing amphibious car ever built. An amphibious car is exactly what is sounds like.
_A frog. _
Ok, it's not a real amphibian but it's a car that acts like one. Since World War II, American's seemed to be transfixed with a vehicle that they could both drive on land and then drive in the ocean like a boat.
There have been several prototypes built, but none has ever really taken off in a mainstream way. In Miami, Florida there would be a lot of use for such a vehicle!
Amphibious vehicles were used throughout the war and naturally when soldiers came home telling stories of land and sea vehicles the interested perked.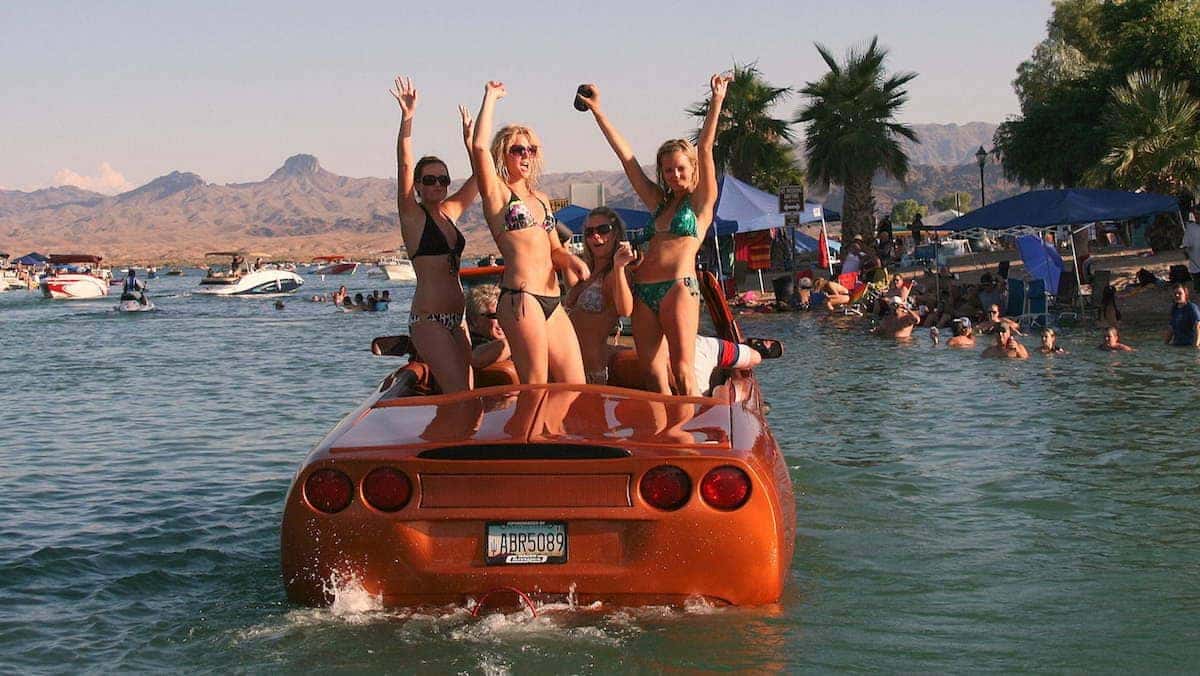 Many homemade attempts have ended up at the bottom of many lakes and oceans. One of the biggest problems has been sealing the water out of the vehicle but allowing the doors to open freely on land.
The WaterCar Python may have successfully solved this problem, but it will cost you.
Built on a Dodge Ram base, the rest is made to look like a high-end sports car. Rest assured the important part – the base is all Dodge.
The Python is fairly impressive on water and will hit 60 mph, and on land, will blaze 0 to 60 in 4.5 seconds.
Here lies the stumbling block preventing Miami Dodge Dealerships from stocking the showrooms with this amazing land and sea vehicle. The WaterCar Python fully assembled has an MSRP somewhere near $200,000.
So, with that said….it's an interesting vehicle, but you really need to have a little extra cash on hand to make your dream of owning this amphibious vehicle stay afloat.
In the meantime, Miami Lakes Dodge would be happy to show you the latest Dodge/Ram base models that they used in the WaterCar Python. Who knows, with a little ingenuity, safety, and a lot of life preservers you could be the newest designer to come up with a working amphibious car and be the envy of the neighborhood.
_*Until then, Miami Lakes Dodge will be right here ready
to serve your vehicle needs on or off the land! * _
Previous Post Don't "Dodge" These Gems – The Dodge Durango and Journey Next Post Dodge Viper Rumored to be Retired?