Dodge Showcases Latest SUV Option Set For Mexico And More? – Miami Lakes Automall Dodge Dodge Showcases Latest SUV Option Set For Mexico And More?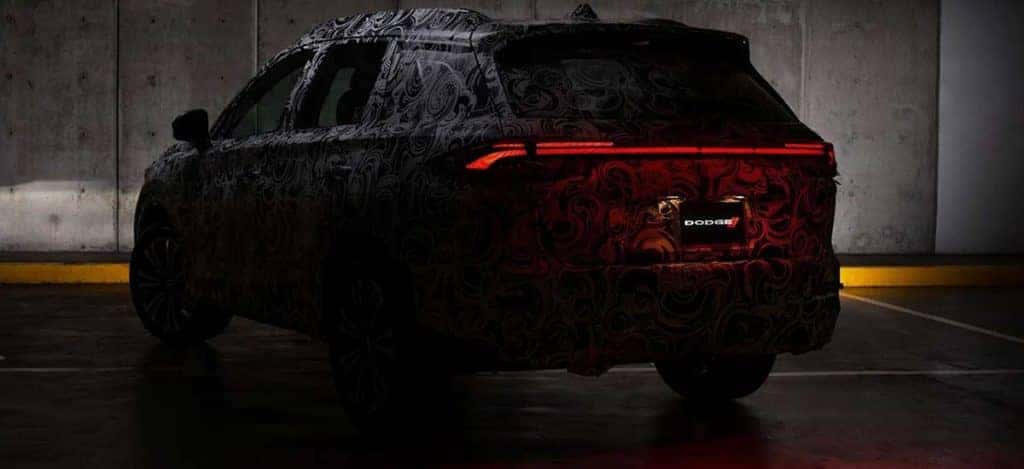 Photo Credit: Dodge
New Dodge vehicles are ready at the premiere Dodge Dealer superstore in South Florida located at Miami Lakes Automall. There's a reason our customers come to us to experience new Dodge muscle cars, SUVs, and service their vehicles with our service team. The landscape of fastest and impressive muscle cars might seem like a dream come true when spectators look back at the current line-up offered today. As electric vehicles become more the center of the attention, with Dodge announcing the future including a new EV option for their muscle car lineup by 2024, we are witnessing the glory days of gasoline vehicles. Dodge might have doubled down on providing an electrified experience for the future, but today we can offer reasons why owning a new Dodge muscle car is the right choice for customers that want the thrill of a heart-racing performance vehicle that comes with impressive handling and power.
The Most Important Facts When Car Buying
The most impressive facts for new car shoppers to take note of when buying a vehicle; checking to see if there are awards that showcase how responsible a brand is at providing excellence from day one of vehicle ownership. Among those vehicles, Dodge is actually ahead of nearly every other automotive brand earning the top spot in 2020 and 2nd place finish in 2021 according to J. D. Power's Initial Quality Study. This is just one important step to take note of when buying a vehicle.
Another Dodge SUV Coming Soon
Dodge goes the extra lengths to provide customers with the newest technologies and equipping the newest Dodge muscle car lineup with an enhanced product line. Fans and buyers alike are more than likely happier than most owners of new vehicles. The current generation of Dodge muscle cars (both the Charger and Challenger) are currently finishing the last few years of the third-generation. However, we know the brand is seeing record sales for these muscle cars. The Dodge brand has recently shown hints and development photos of a new SUV aimed at the Mexican and South American market. The new Dodge SUV is rooted from the GAC GS5 SUV that is produced by Stellantis (parent company of Dodge) and sold in China only. The GAC GS5 can be found in some South American countries and has a sturdy turbocharged 1.5-Liter four-cylinder engine that nets owners 150 horsepower and 173 lb-ft of torque.
Could we see this new SUV arrive in the United States? While we have a fond place for the beloved Dodge Challenger product and invite our readers to come check out all the latest Dodge vehicles ready for a test-drive, we would love to see another vehicle join the Dodge Durango in the SUV segment . We are looking at a price range that is lower than the Durango in those markets. The Durango sells for $44,000 MSRP (Plus destination fee) for the South American countries that will receive the next Dodge SUV. The Dodge crossover segment lost the Dodge Journey, but time will tell if we see an American version of the newest Dodge SUV.
Drive Home Award-Winning Dodge Vehicles Today!
What shopping experience would be complete before checking out the speed and power awaiting in a Dodge vehicle. From us at Miami Lakes Automall , we represent our brands to the best of our abilities and look forward to providing a remarkable experience the whole way through. Check out our new Dodge vehicle selection ready to go today! From new vehicles to our pre-owned vehicles , there's a wide selection ready to go at Miami Lakes Automall. If you're looking for pricing options, our auto financing team can support you for any buying or leasing needs. We are located at 16600 NW 57th Ave in Miami Lakes, Florida.
Don't forget, we are also able to fix and bring older vehicles up to speed. We're ready to provide the right assistance in a timely manner. Allow us to fix your vehicle or maintain it with a simple online service appointment . Grant us the pleasure to help you save and keep your vehicle running smoothly for years to come. We look forward to being the right dealership for you and your family, business, and friends. Leave us a review to let us know about your experience with us and we hope to see you again soon!
Previous Post Dodge, Stellantis Earn Top Spot On J.D. Power IQS For 2021 Next Post Dodge Offers High Octane Speed and Satisfaction