Dodge Showcases 2024 EV Charger Concept – Miami Lakes Automall Dodge Dodge Showcases 2024 EV Charger Concept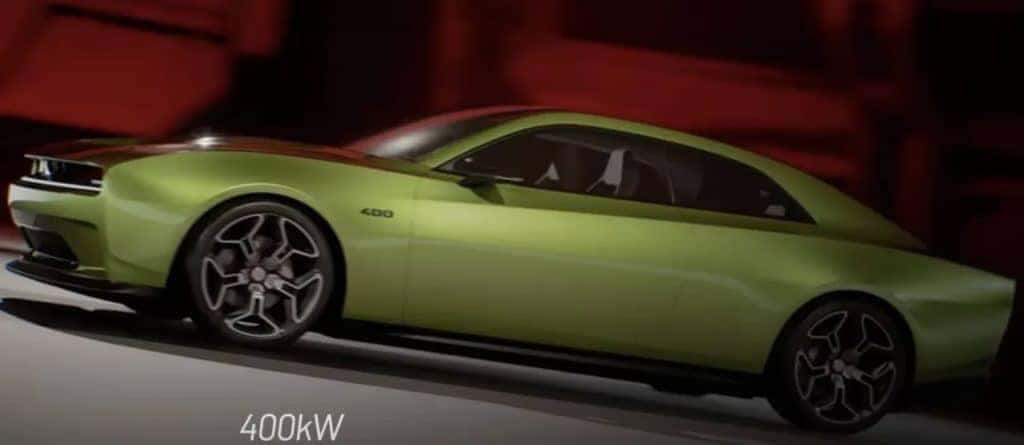 Dodge has maintained many aspects of being a forward-thinking automaker; right until about a growing boom in EV business. As the brand that seemed the most likely to not focus on electric vehicle perks, Dodge did right the opposite to start 2023. A fantastic expression of how truly committed Dodge is in their pursuit towards EVs, they have just unveiled a brand new Dodge Charger muscle ride that backs their word. They are primed and ready to unleash two new EV products and many more in the next several years as they transition their lineup to incorporate electric-battery powered vehicles. Check out the all-new Dodge Hornet crossover and find out how far they have come for Dodge. Dodge first announced their EV promise more than two and a half years ago .
Dodge Moving EVs Into the Forefront
Stellantis most recently held a keynote at an automotive event where a decent sample of the presentation was based on showing off a teaser trailer of a * new Dodge Charger EV * that gave a clear view of a yellow paint job and an unknown "400" badge on the entry fenders. Stellantis CEO Carlos Tavares then held a brief moment during his presentation to show a newly engineered exhaust sound for the Banshee play throughout the stage. This might have not been too wild to hear since Dodge CEO Tim Kuniskis offered that it would be a customizable feature for customers through Direct Connection, an instant path to get the fans to come along and go the Dodge way; That's something wild to make note of.
400? More Power On Its Way
Fresh details have set the 400 badge to offer a 400-volt system, which owners would use as output levels of 340 kilowatts (456 horsepower) and 440 kilowatts (590 horsepower). Always pushing to give more bang for their buck, Dodge unleashed the 800-volt Dodge SRT Banshee engine, but the exact power has yet to be revealed. We might see this Charger EV showcased with the final last-call model in March 2023. We have learned the 2023 Dodge Durango will return the SRT Hellcat trim that has not been around for a little while.
The Dodge brand has put forth a new series known as the "Last Call" for buyers to get their hands on the new 2023 Dodge Charger and 2023 Dodge Challenger special editions expected to debut out in a small variety. We've learned about six special edition rides available for customers in a short supply, as little as 200 or 300 vehicles were made depending on the vehicle. Dodge has put together the Kelley Blue Book's Best Car Styling Brand Image award for the 4th year in a row. That's a worthwhile thought when car shopping.
Look At That: The Hellcat Is Back
All SRT (Street Racing Technology) vehicles in the new 2023 model year catalog that brings SRT choice. Keep in mind, the Dodge Durango SRT large-size SUV with its Hellcat trim offering also highlights the best of this model year. For those buyers that are loyal to Dodge, they will have their chance to get this wicked fast SUV as an option again quite soon. Want to buy or lease the newest Dodge rides? Come to us at Miami Lakes!
Drive New Dodge Vehicles With Our Support From Miami Lakes Automall
Want to go on a test-drive today? From our new vehicles to our pre-owned vehicles , there's a wide selection ready to go at Miami Lakes Automall. If you're looking for pricing options, our auto financing team can support you for any buying or leasing needs.
Come visit us today at Miami Lakes Automall , we're located at 16600 NW 57th Ave in Miami Lakes, Florida. We welcome you to our business with the hope to make you leave happy. Located at 16600 NW 57th Ave in Miami Lakes, Florida. Our Chrysler, Dodge, Jeep, and Ram sales and service departments are open seven days a week to better serve you. See you soon to celebrate the start of 2023!
Previous Post Influencers Pushing Idea of Dodge Dakota Pickup Once More Next Post Dodge Hornet Brings Massive Attention In 2023