Dodge Is Set To Offer Three New Muscle Car Trims Before Long – Miami Lakes Automall Dodge Dodge Is Set To Offer Three New Muscle Car Trims Before Long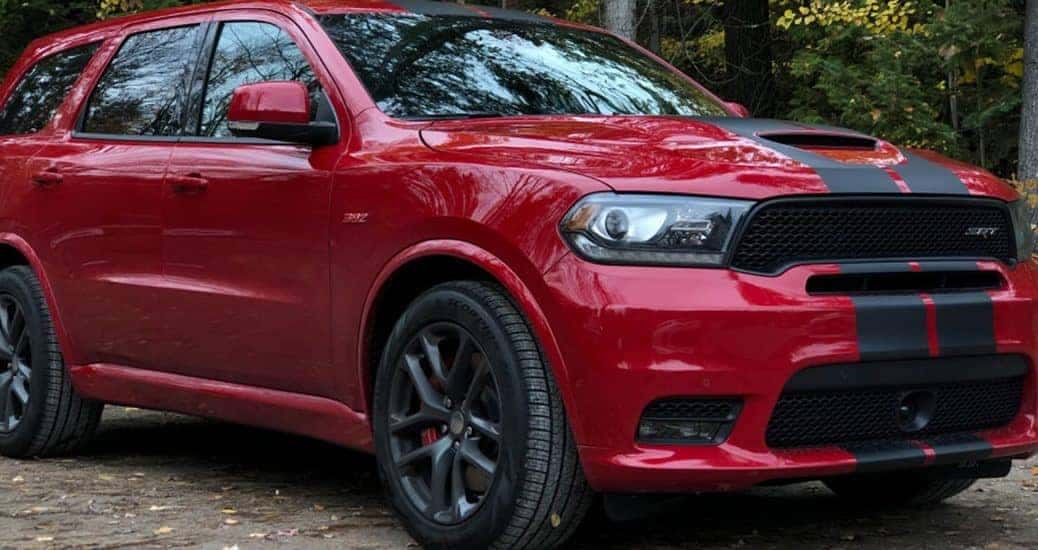 Photo Credit: FCA
More new Dodge muscle is coming out of Fiat Chrysler Automobiles (Soon to be known as Stellantis) before long. The future of the Dodge Challenger and Charger muscle car models will have three new additions. FCA has struck a three-year deal with a Canadian auto workers union, known as Unifor, to produce these three new variants of the Dodge Charger and Challenger. FCA has put together a new $50 million investment into the Brampton Assembly factory. There will be an influence of new trims to generate some energy into the Dodge brand.
Dodge Prepares For New Muscle Trim Options
Dodge generated quite a stir when it came out with the Street Racing Technology (SRT) Hellcat trim in 2015. The Challenger was the first Dodge to gain the SRT Hellcat and it was added to the Charger soon after, followed by the Dodge Durango this year. Dodge sought to push the envelope even further when it brought out the SRT Demon and SRT Hellcat Redeye. A new SRT Super Stock came out this year and for the foreseeable future, we think Dodge will eventually offer a new Barracuda trim for one, if not both muscle cars. Dodge also put together two new Widebody trim options for customers to choose from. The trim might be known as the Cuda, as FCA has listed for a trademark for Cuda. This nameplate would be a return for the Dodge brand, as the Barracuda was produced decades ago and ended in 1974.
Dodge Will Create New Trims Shortly
The arrangement FCA put together will forge together a multi-energy vehicle architecture that is set to offer new plug-in hybrid and new electric vehicles and building the batteries used with those EVs. The Windsor Assembly Plant will create around 2,000 jobs for FCA's Canadian division. The retooling for the plant will help the brand build and produce these new EVs and the entire investment is supposed to be approximately $1.35 billion.
"FCA has maintained a strong footprint in Canada for nearly a century. Over the last decade, we have invested over $4 billion in our Canadian manufacturing facilities, more than any other OEM in the country and it is our intention to maintain this leadership," said Mark Stewart, Chief Operating Officer of FCA North America.
The More Muscle the Merrier
We want to help our customers get ready to drive off in brand new Dodge Charger and Dodge Challenger muscle cars. Come to Miami Lakes Automall to get started where our professional team is here to make your muscle car dream a reality. Our sales staff is ready to help with any leasing, buying, or trade-in options.
Are you experiencing some vehicle issues with your current ride? Not sure how to handle the repairs? If your vehicle isn't running properly, let us help keep it going. We're here to help with a simple online reservation and a trip to our service center. We're open every day to assist our customers to find everything they need. We hope to help you soon at Miami Lakes Automall !
Previous Post 2021 Dodge Challenger Offers Two New Widebody Trims Next Post Dodge Announces Hellcrate Redeye Engine