Dodge Announces Hellcrate Redeye Engine – Miami Lakes Automall Dodge Dodge Announces Hellcrate Redeye Engine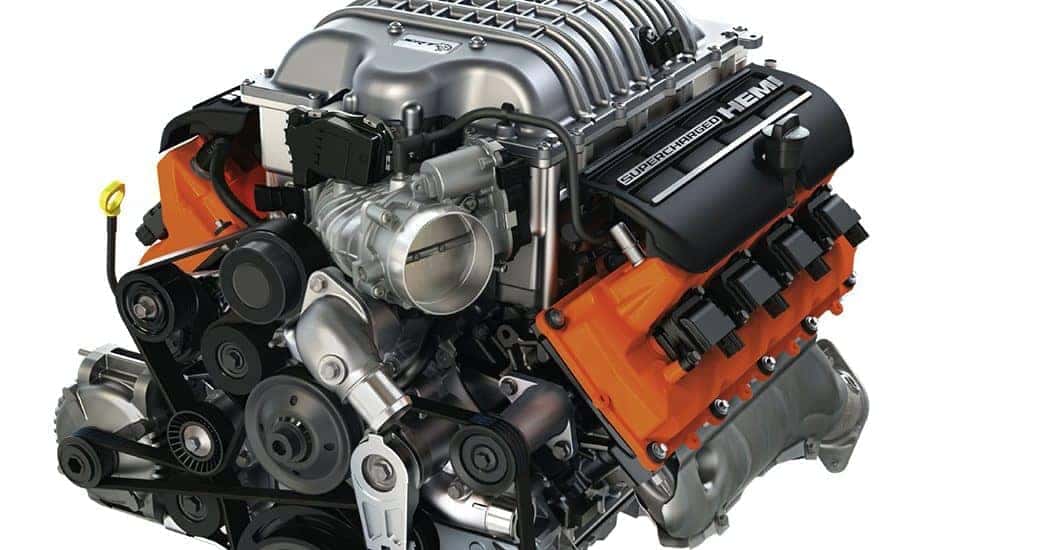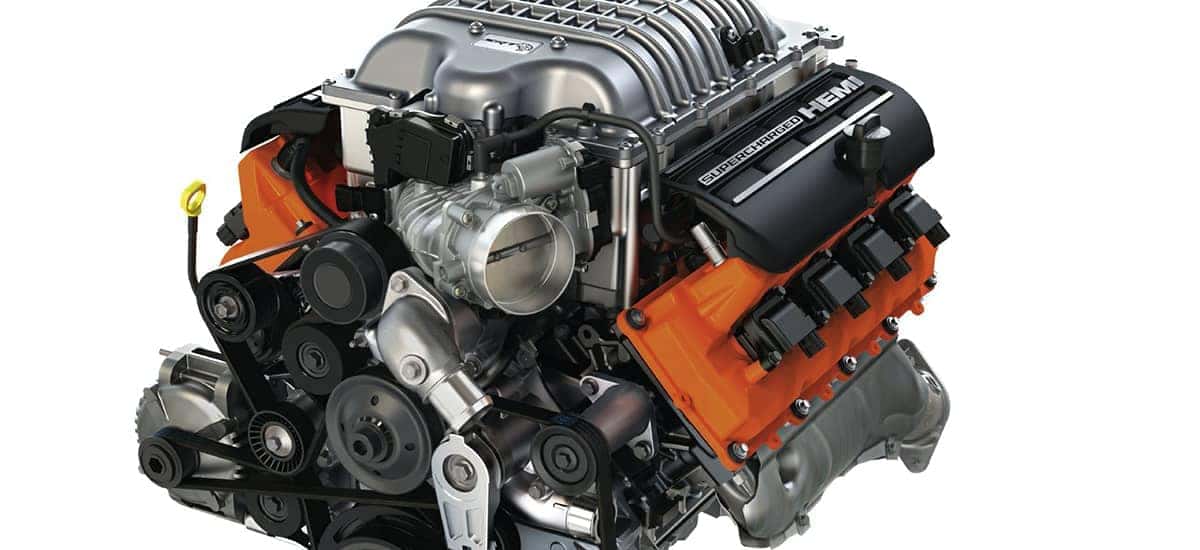 Photo Credit: Mopar
Ever wanted to add a better engine to make each drive more exciting? Dodge and Mopar, the parts and service distributor for Fiat Chrysler Automobiles (FCA) has just announced some great news. The most impressive production engine offered by Dodge is now available for purchase through a new Hellcrate package. The famed Dodge Hellcat Redeye V8 powertrain is now a crate offering through Mopar. This is no regular engine, as the output that drivers will experience is the 807-horsepower offering that will put a smile on any driver's face.
Breaking Down the Best of Dodge Engineering
The Dodge Challenger SRT Super Stock debuted earlier in 2020 and pushed the envelope of the Challenger muscle car even further than the 2019 Dodge Challenger SRT Hellcat Redeye did. This is the same engine used in the all-new SRT Super Stock, despite the Hellcat name. The SRT Super Stock uses the Hellcat Redeye engine and received enhancements that belonged to both the SRT Demon and SRT Hellcat Redeye. When speaking about this new offering, the head of FCA's global head of passenger cars
" 2021 marks the year that Dodge is distilled to a pure performance brand with 700-plus horsepower models available across the entire Dodge lineup. The new 807-horsepower Hellcrate Redeye crate engine gives any pre-1976 vehicle owner another opportunity to become a member of the Dodge brotherhood of muscle by tapping into the Dodge//SRT power that wasn't available then, but is now," said Tim Kuniskis, FCA's global head of passenger cars for Dodge in North America.
More On the Hellcrate
The cost of the high-powered engine crate is not for the faint of heart for both drivers that aren't used to the HEMI V8 power or the high-cost of owning such a well-made engine. The expected listing cost will be $21,807 MSRP, but it is less expensive than the 1,000 horsepower Hellephane 426 supercharged V8 powertrain also available through Mopar (that engine costs just under $30,000 MSRP). Keep in mind, the Hellcrate Redeye is the most expensive and strong production-car engine that Mopar offers, and customers will be more than willing to swap out their engine for this high-performance engine.
Owners can also opt for the 707 horsepower that costs $20,215 MSRP. The larger supercharger and stronger bottom end with its forged alloy steel crankshaft, high-strength pistons, and powder-forged connecting rods are some of the highlights. For more information on any of the newest Dodge products, count on us at Miami Lakes Automall to share the news. Come in for a test-drive to experience Dodge muscle today!
Rush To Drive New Dodge Muscle With Our Help
We want to help our customers get ready to drive off in brand new Dodge Charger and Dodge Challenger muscle cars. Come to Miami Lakes Automall to get started where our professional team is here to make your muscle car dream a reality. Our sales staff is ready to help with any leasing, buying, or trade-in options.
Are you experiencing some vehicle issues with your current ride? Not sure how to handle the repairs? If your vehicle isn't running properly, let us help keep it going. We're here to help with a simple online reservation and a trip to our service center. We're open every day to assist our customers to find everything they need. We hope to help you today at Miami Lakes Automall !
Previous Post Dodge Is Set To Offer Three New Muscle Car Trims Before Long Next Post New 2021 Dodge Challenger Goes Back To Gold