SRT Durango in 2017 or 2018 – Is It True?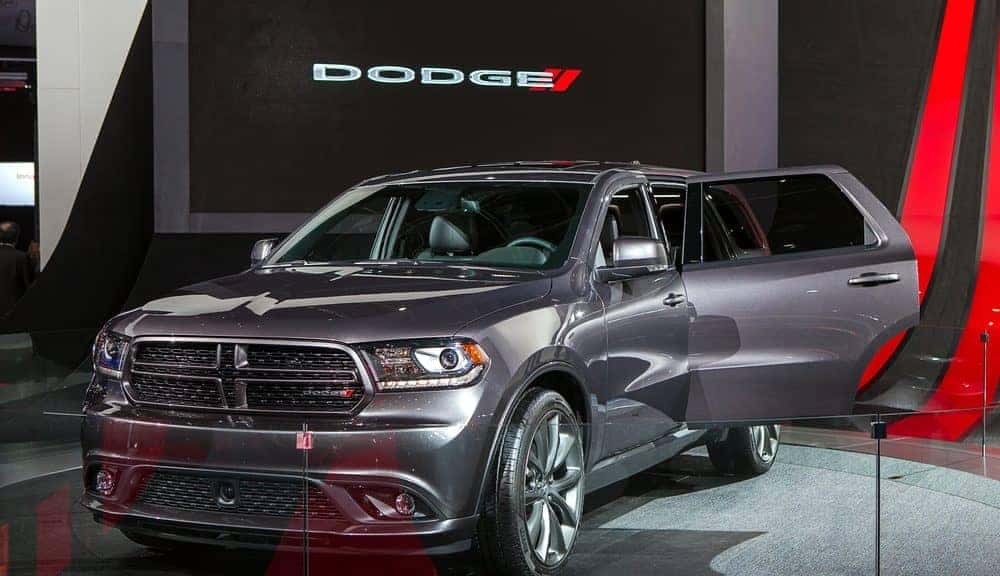 There have been rumors floating around that Dodge may produce a performance Dodge Durango SRT in 2017 or 2018, and from a recent stream of articles, the rumor may be true.
Although it is not official, Dodge and Fiat Chrysler Automobiles (FCA) officials have made several comments that the FCA and Dodge are focusing their efforts to focus on production of trucks and SUVs. So the addition of a performance Durango would make sense. Additionally, from the tweaks and changes Dodge recently announced on the 2017 model lineup, a Durango SRT would be a nice addition to the recently condensed 2017 Durango lineup.
So what could we expect if Dodge were to create an SRT Durango? Power and performance. It is expected that a Durango SRT would be equipped with the same 6.4-liter V8 SRT engine that is currently used in the Jeep Grand Cherokee SRT models. This engine generates up to 475 horsepower and 470 lb-ft of torque.
This new engine world just be icing on the cake to the current Durango lineup, which is already full of powerful and practical features. The Durango has plenty of room for kids, their friends and beach or soccer equipment in the seven passenger, three-row SUV. When the driver needs room for cargo, the vehicle's 60/40 Second-Row 60/40 fold and tumble seats and 50/50 split third-row folding seats easily fold down and provide 84.5 cubic feet of space.
Currently, the Durango is available with two engines, the Durango SRT engine option would make it three. The two engine options include a 3.6-liter Pentastar engine and a upgraded 5.7-liter HEMI V8 engine.
The base 3.6-liter engine is a 295 horsepower engine that can produce up to 260 lb-ft of torque. This engine also comes paired with Variable Valve Timing (VVT) and an eight-speed transmission that help to boost power. Based on 2015 Ward's Midsize Sport/Utility Segment, the rear-wheel drive Durango models have an average fuel economy of 27 mpg on the highway, making it Best-in-Class.
The all-powerful (for now) 5.7-liter HEMI V8 engine is a 360-horsepower engine that generates up to 390 lb-ft of torque. This engine also comes with VVT and an eight-speed automatic transmission, as well as fuel saver technology. Based on the 2015 Ward's Midsize Sport/Utility vehicle segment the 5.7-liter HEMI V8 Durango is Best-in-Class in power and fuel economy, as it gets 22 mpg on the highway.
We will keep you posted on the possibility of the Durango SRT rumor becoming a reality. Until then, check out our Miami Lakes Dodge Durango inventory here.
photo source: Shutterstock
Previous Post 0-60 in a Flash, Dodge Track Times and Local Tracks Next Post 2 Crazy Custom Dodge Challenger Interiors + Factory Options