0-60 in a Flash, Dodge Track Times and Local Tracks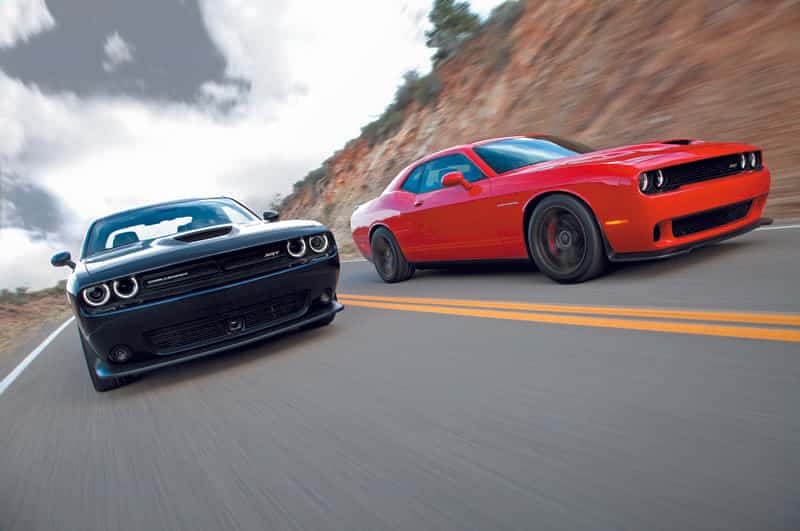 American muscle cars like the Dodge Challenger, the Charger or even a performance car like a Dodge Viper fit in on the colorful Miami and Fort Lauderdale streets quite well. Not only is South Florida all about performance vehicles, but its residents are also about making a statement, whether by clothes or car, so those Dodge cars are excellent for cruising the beach. Aside from joy rides, if you live in South Florida and drive a performance car, you can also test out your car's horsepower and speed on the local tracks — have you been yet?
If you are looking for a good Dodge dealership to purchase a hot and fast car or to find out a nearby track you can test your performance car out, we have you covered at Miami Lakes Automall. Read below for track info and the Dodge Challenger, Charger and Viper track times.
Test your Dodge Performance Model on the Track
There are two tracks located in South Florida where adrenaline junkies and performance car owners can test their personal car on a speedway — Homestead Miami Speedway and Palm Beach International Speedway. Both tracks offer classes by trained professional drivers that can show drivers how to safely maximize their car's performance and allow drivers to bring and drive their own cars out on select days. Don't fret if you don't achieve optimal performance at first, just have fun seeing how fast your car can drive on a real race track.
Aside from classes, on select Fridays, the Homestead Miami Speedway hosts Fast Lane Friday, a legal drag racing event for car enthusiasts and street legal cars. At Fast Lance Friday, drivers can race their cars against other street-legal cars on the drag strip as many times as they would like throughout the night.
TRACK TIMES
Dodge Challenger Track Times
Unlike the Chevy Camaro or Ford Mustang lineups, the 2016 Dodge Challenger lineup consists of ten different trims, giving buyers the opportunity to find the perfect Challenger for them. There are a few different traits found on some Dodge Challengers have that make them stand out from the rest — a Shaker Hood, an SRT 392 or Hellcat engine, and crazy bright and bold colors.
The 2016 Dodge Challenger SRT Hellcat is the fastest and most powerful muscle car ever. It has a 6.2-liter supercharged HEMI SRT Hellcat engine that produces 707-horsepower and 650 lb-ft of torque, providing it with more horsepower than the $400,000 Lamborghini Aventador. The Dodge Challenger SRT Hellcat has a top speed of 199 mph and it accelerates from 0-60 mph in 3.6 seconds and — definitely something you'll want to test out on a track.
The best part about the Challenger SRT Hellcat? It starts at $64,195, making it a much more affordable performance car than any other performance car with anywhere near that much horsepower.
A step-down from the SRT Hellcat is the SRT 392 engine, which is a 6.4-liter HEMI V8 engine that produces 485 horsepower, 475 lb-ft of torque. The 2016 Dodge Challenger R/T Scat Pack and 392 HEMI Scat Pack Shaker models deliver mid 4-second 0-60 mph times and low 12-second quarter mile times.
Dodge Charger Track Times
For those that prefer American muscle car heritage and performance, but want the convenience of four-doors, the Dodge Charger is the only four-door muscle car available. Don't worry, you don't have to sacrifice horsepower either. The Dodge Charger is also available with the same engines that are on the Challenger lineup, including the SRT Hellcat and SRT 392 engine.
The Charger SRT Hellcat hits a top speed of 204 mph and has a quarter-mile elapsed time of 11.0 seconds on street tires and 0-60 mph in the high 3-second range, making it the quickest, fastest and most powerful sedan in the world.
Dodge Viper Track Times
Finally, for adrenaline junkies that just can't get enough horsepower, there's the American performance car, the Dodge Viper. Known for its compact and unique look, production of the Dodge Viper will actually be ending with 2017 model year vehicles. But to end the Viper's production with a bang, Dodge released six 2017 special-edition models. While track times aren't out for the newest Viper models, there are track times for previous model years.
All Dodge Vipers are powered by a hand-built 8.4-liter V10 engine rated at 645 horsepower and 600 lb.-ft. of torque – the most torque of any naturally aspirated sports-car engine in the world.
The 2016 Dodge Viper, the Viper ACR (American Club Racer), has the indisputable title as "ultimate street-legal race car." The Dodge Viper ACR has more track records than any production car in the world — a total of 13 road course lap records as certified by the Sports Car Club of America. The 2016 Dodge Viper ACR rockets from 0-60 mph in 3 seconds.
Though that is quite the record, owners of the 2003 Dodge Viper Hennessey Venom 650R would give the Viper ACR a run for its money. The 2003 Dodge Viper Hennessey Venom 650R has a recorded 0-60 mph track time of 2.9 seconds and a quarter mile in 10.7 seconds!
Don't have a Dodge Challenger, Charger or Viper yet to test the speed on?
Check out our inventory at Miami Lakes Automall. We have all of the newest and fastest models like the Dodge * Challenger, Charger or Viper. Come by the dealership to test drive one today or search our online inventory here ! *
Previous Post 2016 Minivan Comparison: Dodge Grand Caravan and Nissan Quest Next Post Dodge Durango SRT in 2017 or 2018 – Is It True?