Dodge Delivered 25 Dodge SRT Vehicles To Lucky Winners – Miami Lakes Automall Dodge Dodge Delivered 25 Dodge SRT Vehicles To Lucky Winners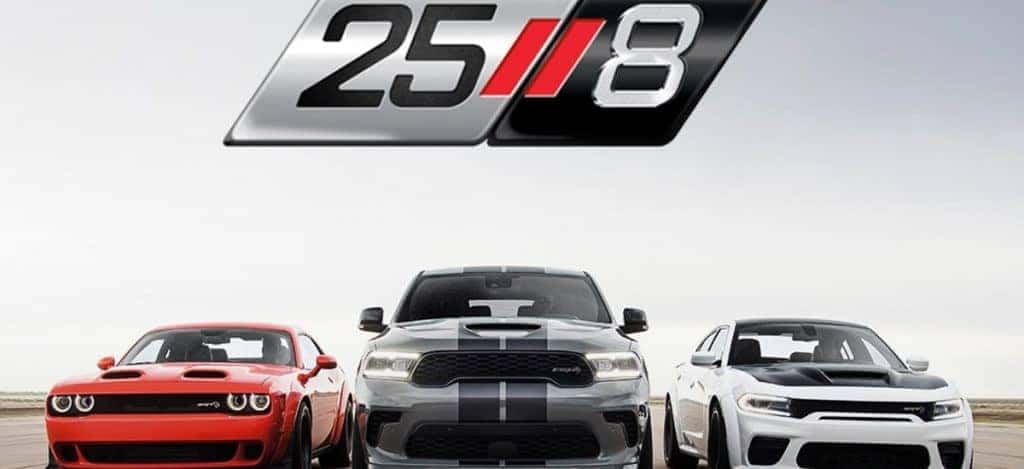 258 Miami Lakes Automall
Dodge has put together a pleasant surprise with its marketing effort known as Operation 25//8. The promotion included a team of 25 ambassadors across multiple platforms from automotive, to entertainment in music and fashion, to the world of sports in an effort to each give away a new Dodge SRT vehicle. This all took place over the final two months of 2021. Customers today know how much faster the Dodge Challenger has become as of late. The Dodge brand has surged ahead of rivals to finish in first place among all muscle car sales last year.
Gaining the Dodge Experience
We are not absolutely certain about the exact specifications but looking at photos and coupled with the press release, all the selected cars will be packing supercharged HEMI V8 engines. The Dodge Hellcat spec or more elevated for these Chargers, Challengers, and even the Dodge Durango SUV. Amazon was one business that gave away a Dodge Challenger SRT Hellcat. This respective winner is the lone one that hasn't been revealed yet. As for the other 25 winners, they were all revealed with their first name and the first letter of their surname only. This is not to be confused with the "24 Months of Muscle" Dodge campaign . We are happy to announce the names of the lucky winners for this Dodge experience.
These People Earned the Fastest Dodge Products
The winners of the Dodge SRT giveaway includes; Lorenzo P from (Nashville, TN), Blake J (Olive Branch, MS), Jamarion T (Hillside, IL), Joshua G (San Antonio, TX), Katie J (Anoka, MN), Patrick N (Pittsburgh, PA), James S (Morgantown, IN), Regan C (Tacoma, WA), Stefon G (San Diego, CA), Lizbeth M (Spokane, WA), Kaylynn P (Roseville, MI), Kjetil S (Talkeetna, AK), Isaac S (Staten Island, NY), Christopher D (Strongsville, OH), Jenn C (Wentzville, MO), Doug P (Granite City, IL), Jeremiah K (San Antonio, TX), Jeremy H (Cuero, TX), Laith K (Bentonville, AR), Raimundo L (Richmond, TX), MaKayla D (Carlisle, KY), Nate C (Austin, MN), Becky D (Tallahassee, FL), Isaiah C (Travelers Rest, SC). They are all positive about their new ride, no doubt!
Intriguing to note, Dodge is still exploring for a Chief Donut Maker . Yes, that's a real title. They are going to choose the hire sometime after February 28, 2022. That winner will become a part-time brand ambassador for the carmaker, a side gig that will supply them $150,000 to showcase all the pleasure of the Dodge SRT Hellcat trim experience.
Drive New Dodge Vehicles With Our Support From Miami Lakes Automall
Want to go on a test-drive today? From our new vehicles to our pre-owned vehicles , there's a wide selection ready to go at Miami Lakes Automall. If you're looking for pricing options, our auto financing team can support you for any buying or leasing needs. Come visit us today at Miami Lakes Automall , we're located at 16600 NW 57th Ave in Miami Lakes, Florida. We welcome you to our business with the hope to make you leave happy. Located at 16600 NW 57th Ave in Miami Lakes, Florida. Our Chrysler, Dodge, Jeep, and Ram sales and service departments are open seven days a week to better serve you. See you soon!
Previous Post Dodge Is Safely Atop All Rivals In 2022 Next Post Dodge Finally Adds New In-Line Engine Option Over HEMI V8s