Dodge Brand Is Rebounding Its Muscle Car Sales Quickly – Miami Lakes Automall Dodge Dodge Brand Is Rebounding Its Muscle Car Sales Quickly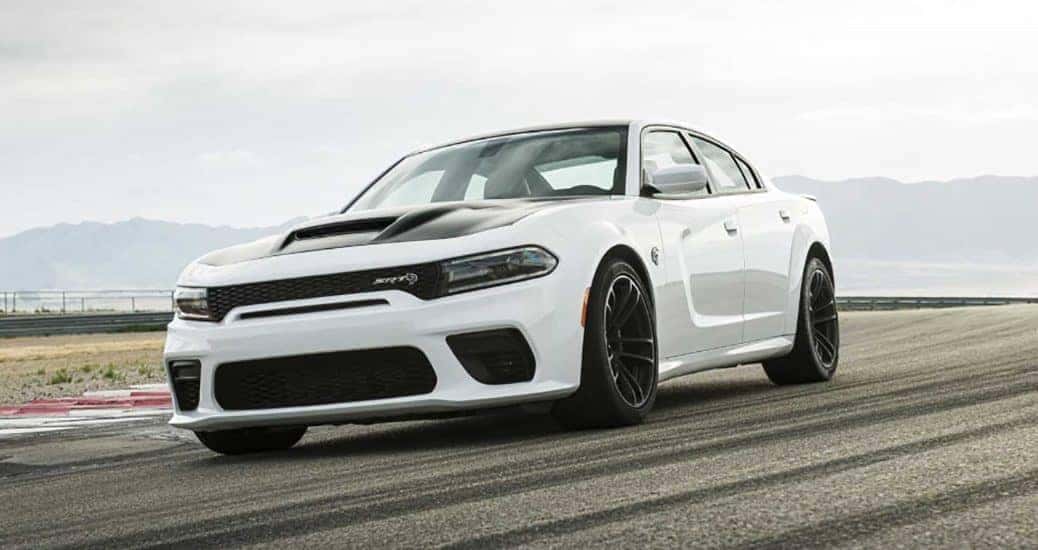 Photo Credit: Dodge
Despite the longevity of the COVID-19 outbreak and its far-reaching grasp on every industry, it wasn't going to last forever. Dodge has already begun to rebound and has seen demand skyrocket with greater sales in the past month or more. The Dodge Charger and Dodge Challenger have increased tenfold in consumer sales with a number that will be reflected when the third-quarter results are released in about a month. According to Dodge, the one trim that has been the fastest-selling in the Scat Pack trim. In fact, the trim is so popular that it saw its inventory sold out this summer with no options for buyers searching for this trim for about a month. Dodge promised to restock this trim for both the Challenger and Charger and possibly add a larger order for the future.
"Our number one seller right now is the Scat Pack, and we probably have 200 Scat Packs in the whole country, they're gone…by the middle of July we should have stock built back up," said Tim Kuniskis, Head of Passenger vehicles.
What Helped Drive Dodge Sales
Dodge found new ideas to produce further sales by creating its Dodge Power Dollars campaign in 2019 and continuing the promotion in 2020. For back-to-back years, the promotion was a vital part of helping grow sales and helping customers save money in the process. For every horsepower in the vehicle a customer was going to purchase, they would save $10. For any customer opting for the famed Dodge Challenger SRT Hellcat Redeye, that would amount to $7,970 in savings, as the 6.2-Liter turbocharged engine has 797 horsepower. Sales have picked up and Dodge sold 500 million worth of horsepower in vehicles sold last year and intends to reach a number not far off by the end of the year.
Powerful V8 Engine Anyone?
The goal of Dodge has been to extend new offers for customers so they can drive its latest lineup of V8 engines. From hitting super fast quarter-mile times to offering Widebody trims in both the Challenger and Charger muscle cars, Dodge is doing the most for its base. Since the 1960s, Dodge has produced the Charger. The Charger began as a concept vehicle designed back in the 1940s but became the vehicle that struck its iconic standing with what it has done in the late 1960s and the influence for the brand continues today. The 2020 Dodge Charger offers five trim levels, including the aforementioned SRT Hellcat Redeye.
Regaining Tremendous Sales Numbers
2020 started with higher sales figures over 2019 in January and February. The closing of many dealerships, if not all, for a certain amount of time in 2020 lowered the figure to just 7,875 new vehicles sold in April, but has more than doubled that number in the following two months. The expectation is to see that number climb to over 20,000 and grow as much as 30,000 a month before the end of 2020. Those are figures similar to what 2019 sales figures looked like. For those interested in driving the new Dodge muscle cars, check with us at Miami Lakes Automall !
Try Flexing Some Muscle At Miami Lakes Automall
This summer, get ready to make heads turn with our strong muscle line-up of new Dodge Charger and Dodge Challenger models. Come to Miami Lakes Automall to get started where our professional team is here to make your muscle car dream a reality. Our sales staff is ready to help with any leasing, buying or trade-in options.
Dealing with some vehicle issues? If your vehicle isn't running properly, let us help keep it going. We're here to help with a simple online reservation and a trip to our service center. We're open every day to assist our customers to find everything they need.
Previous Post Dodge Has Revealed A Shocking Detail About the All-New Durango SRT Hellcat Trim Next Post Impressive Changes Added For Every Trim of the 2021 Dodge Durango