Best Vehicles for Team Captains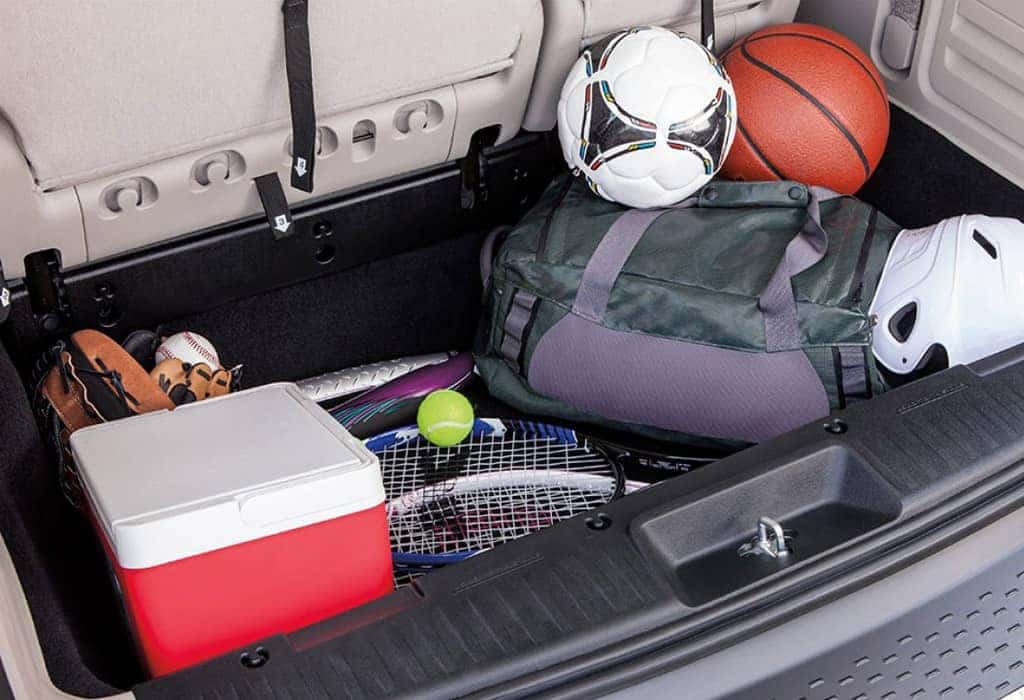 Listen up all you soccer moms, family men, and even designated guardians! Tired of trying to squeeze all that softball equipment into the car? Having trouble with the weekly carpool when it's a couple of kids plus equipment? Want enough space without taking a hit to fuel economy? It's all about crossovers and minivans, friend, and here at Miami Lakes Automall, we got plenty of them to choose from.
Dodge
Are there really any guesses to make when it comes to Dodge? The Dodge Grand Caravan has been an American classic for over 30 years, and some of us may even remember riding around in some of the earlier models. Able to tow up to 3,600 pounds, the Grand Caravan offers over 140 cubic feet for storing cargo and equipment. Plus, with its Stow 'n Go seating system in the second- and third-row seats, the minivan can seat up to seven people, has multiple seating arrangements, and the Stow 'n Go compartments can be used for extra storage.
The Dodge Durango is another great choice and designed for families. Packed with all sorts of technology, such as Uconnect 8.4 with navigation, dual-screen Blu-Ray entertainment on 9-inch screens, available wi-fi hotspot and bluetooth connectivity, not only can this SUV keep the little ones entertained on long drives, it can offer older occupants a place to plug in if need be. The cargo space goes up to 84.5 cubic-feet, enough for an entire picnic or a bunch of sports gear no problem.
If looking for a little more adventure, look no further than the Dodge Journey. Able to tow 2,500 pounds, it offers many towing options for those needing to lug a little extra cargo. That is, of course, assuming that the 67 cubic-feet and numerous nook-and-crannies that offer storage isn't enough. Almost every row, even the seats and floor in the Journey offer some type of storage option for equipment and valuables. Plus, there's an in-floor cooler built into the second row to keep drinks fresh and available during and after practice.
Chrysler
The Chrysler Pacifica has been mopping up the minivan market since its release, and honestly it has more than just soccer moms looking at it. Yes, it has second and third-row Stow 'n Go seating system. Yes, it has the latest Uconnect technology, complete with available Uconnect Theatre. Yes, it has many available automatic features. Yes, it has over 140 cubic-feet of space. And most importantly, yes, it's safe – the Pacifica was the only minivan to earn an I.I.H.S. Top Safety Pick + in 2017, after all.
Chevrolet
Chevrolet is known for many things, such as their sports cars like the Camaro and Corvette. They're also known for building large vehicles like the Chevrolet Tahoe and Chevrolet Suburban, and both SUVs are large enough to transport half of the soccer team! Both vehicles comes with many available features such as modern technology like Apple CarPlay and Google Android Auto, convenient features like keyless entry for when hands are full carrying equipment, and both can haul over 8000 pounds with the Max Trailering package, with 6000+ as the standard. The main difference is space, with the Tahoe able to offer nearly 95 cubic-feet of cargo space and the Suburban able to offer over 120 cubic-feet of space – both vehicles can seat up to eight passengers with proper options.
* See that? Plenty of great options for any soccer mom, sports dad, or business-minded person on-the-go. You can check out the Chrysler Pacifica , the Dodge Grand Caravan , the Chevrolet Tahoe , the Dodge Durango , and even the Chevrolet Suburban in our inventory. *
* Photo Source/Copyright: Dodge.com *
Previous Post Traffic Tips for the Recent Bad Traffic Next Post Dodge Durango Offers More Than Cargo and Passenger Capacities