All-New Dodge Hornet To Start Under $30K? – Miami Lakes Automall Dodge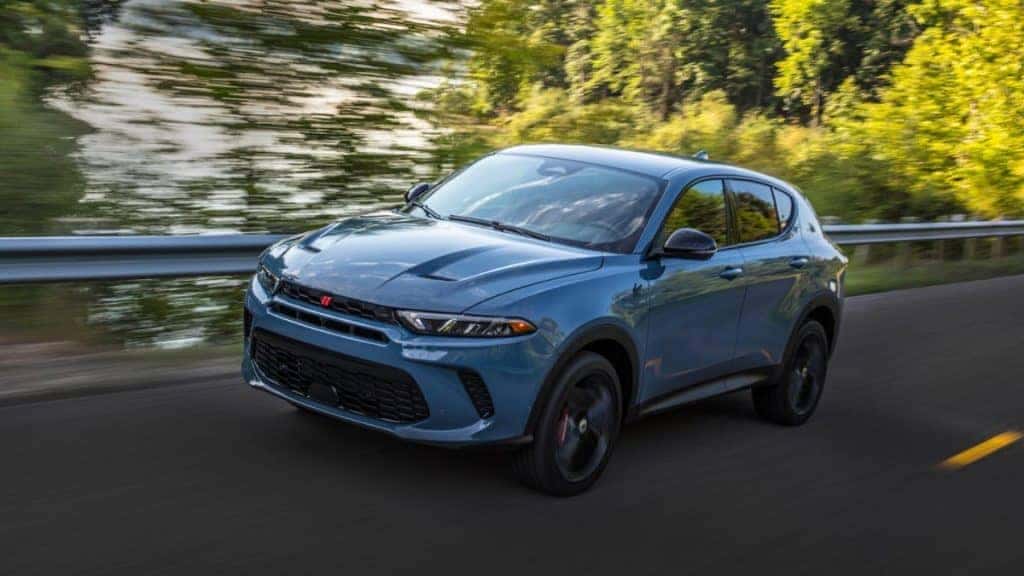 The Dodge Hornet nameplate first reached the public display at the 2006 Geneva Motor Show as a thoughtful and forward-thinking concept for a crossover. With a boxy design that was all the rage among buyers at the time, a future production version was never produced, until late last year in 2021. Today, new spy photographs reveal a new glimpse of one under development on the road in Detroit. The Hornet we see entering production looks nothing like the original concept from 2006. But, interesting to note how some parallels are noted to its Alfa Romeo Tonale Stellantis sibling. Allow us to breakdown what we have learned in recent months about the forthcoming Dodge Hornet crossover SUV product set to debut in less than a year. This summer might be ending, but before summer closes we'll learn about an all-new Dodge collection nearing debut.
A Hornet Buzzes This Way
Dodge has placed a strong emphasis on producing a new ride on the preferred platform. Concerning the forthcoming Dodge Hornet, a similar fascia with inlets at each corner with a space in the center resembling a trapezoidal figure is expected. There's a slim grille in the center of the vehicle's front and a larger opening above it. The headlights are narrow and have tapered edges. Complete with its arching roofline and curved window on the rear hatchback that supports the Hornet crossover from looking too square. The descending part of the window on the rear door has an upward projection. The wheels on this vehicle appear to be the same ones that the Tonale sports. The spy images also reveal the Hornet carries a gorgeous spoiler on the roof, and a place for outlines on the sides of the window. On each side, there rest three rectangular tail lights.
Growing Powertrain Possibilities?
Regarding the Hornet's engine options for the Hornet are allegedly the exact ones as what the Tonale delivers. In the United States, this is the trusted 1.3-Liter turbocharged four-cylinder with an electric motor powering the rear axle for a complete system output of 272 horsepower. A 15.5-kilowatt-hour battery pack provides more than 30 miles of a driving range. Should the Hornet also have the Tonale's full motor lineup, then the Hornet will arrive with a 2.0-liter turbocharged four-cylinder powertrain that supports 256 horsepower and 295 lb-ft of torque. In Europe, the Alfa has two 1.5-liter mild-hybrid powertrains and a diesel option.
Another relation between the Hornet and the Tonale will be their production site. Both will arrive from the Pomigliano d'Arco Assembly Plant in Italy. Dodge CEO Tim Kuniskis has authorized the small crossover to be assigned to arrive at some point later in 2022. Will this vehicle have some EV capabilities ? We've covered this before, but learn even more after a visit to Miami Lakes Automall!
Ride Away In Style To Start This Fall
What shopping experience would be complete before checking out the speed and power awaiting in a Dodge vehicle. From us at Miami Lakes Automall, we represent our brands to the best of our abilities and look forward to providing a remarkable experience the whole way through. Want to go on a test-drive today? From our new vehicles to our pre-owned vehicles , we have the right vehicles for so many buyers. If you're looking for pricing options, our auto financing team can support you for any buying or leasing needs. Come visit us today at Miami Lakes Automall ,We are located at 16600 NW 57th Ave in Miami Lakes, Florida.
Don't forget, we are also able to fix and bring older vehicles up to speed. We're ready to provide the right assistance in a timely manner. Allow us to fix your vehicle or maintain it with a simple online service appointment. Grant us the pleasure to help you save and keep your vehicle running smoothly for years to come. We look forward to being the right dealership for you and your family, business, and friends. Leave us a review to let us know about your experience with us and we hope to see you again soon!
Previous Post Dodge Durango Gaines SRT Hellcat Trim For 2023 Next Post Dodge Goes Banshee With Newest Effort