3 Reasons Why The 2016 Dodge Journey is a Versatile SUV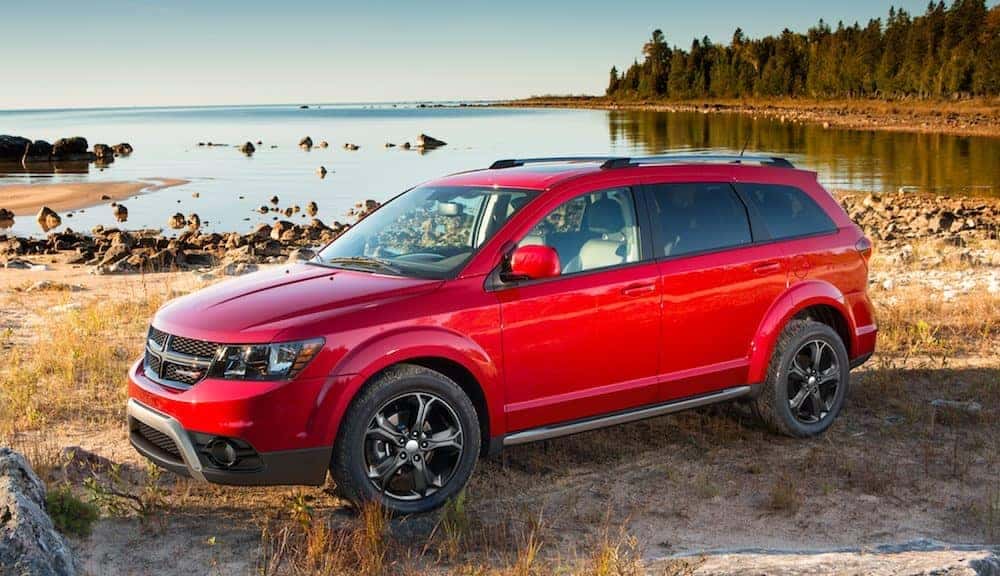 The 2016 Dodge Journey in Miami is an SUV crossover that can do it all. It's family oriented, with versatile storage options for adventuring, and the power and fuel-efficiency to get you reliably around town. With its design/size coupled with these 3 features, it's able to target almost every type of consumer on the market; which is an impressive feat for a vehicle.
It's a vehicle that's the perfect size to drive anywhere, with enough space on the inside for anyone or anything you want to bring along with you.
Seating For 7
The first row seating features an available six-way power driver seat, which is accompanied by four-way power lumbar adjustment. Ensuring that you are the most comfortable one in the Journey when trekking your family across the states for a road trip.
The second row seating has some serious options, and is initially set as two separate reclining seats. If you want to fit a third person, then flip up the middle seat and make it a bench. On top of that, you also have the ability to use the available Tilt 'n Slide seating, which makes access to the third row much easier.
In the third row, you don't need to worry about feeling trapped like most other vehicles. The 2016 Journey has access to the third-row seats from both sides of the vehicle. Furthermore, you have the option to slide the second-row seat forward if you are feeling a little cramped; which is a considerate gesture for its third-row passengers.
Topping it all off, the 2016 Dodge Journey also has integrated second-row child booster seats. These seats are built directly into the second-row seats, and can be tucked away when they aren't needed. The Journey is the only crossover in its class that offers child seating like this, and is an intriguing feature.
Versatile Storage
For storage, the Journey is able to get up to 67 cubic-feet of cargo space; a versatile 67 cubic feet. The front passenger, second-row, and third-row seats will all fold down to give you the maximum amount of storage space you need. Or, you can just fold down the front passenger and middle row seats. The point is, the various seat configurations in the Journey provides you with whatever type of storage you need.
Plus, the Journey has various nooks and crannies that you can store or hide stuff in. Such as: second-row in-floor storage, Flip 'n Stow front passenger in-seat storage, or even in-floor storage in the trunk.
Great Performance
The Journey comes with two engines: the award-winning 3.6-liter Pentastar V6 and the 2.4-liter 16-Valve 4-cylinder engine. The standard engine is the 2.4-liter, and it delivers 173-horsepower and 166 pound-feet of torque. Which is perfect for a vehicle this size. It's also able to get up to 26 mpg highway, and go 500 miles on one tank of gas. If you need a little more power, then opt for the 283 horsepower 3.6-liter Pentastar V6 engine. It will get you where you need to go in a hurry, with a minor 1 mpg sacrifice.
A vehicle that has two engine options with good horsepower and fuel efficiency, and seating for 7 with versatile storage options is a real catch. The 2016 Dodge Journey is versatile enough to do everything you'd expect from a crossover; and more.
Previous Post Our Three Favorite Dodge Super Bowl Commercials Next Post The 2016 Dodge Journey Crossroad Plus – Affordable, Stylish Practicality