2020 Dodge Charger Widebody Nears Debut – Miami Lakes Automall Dodge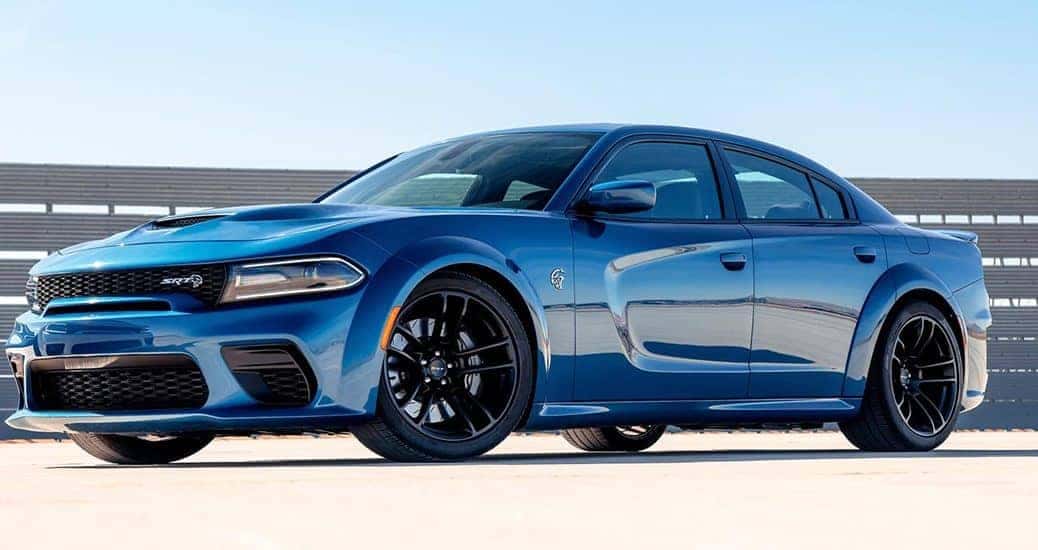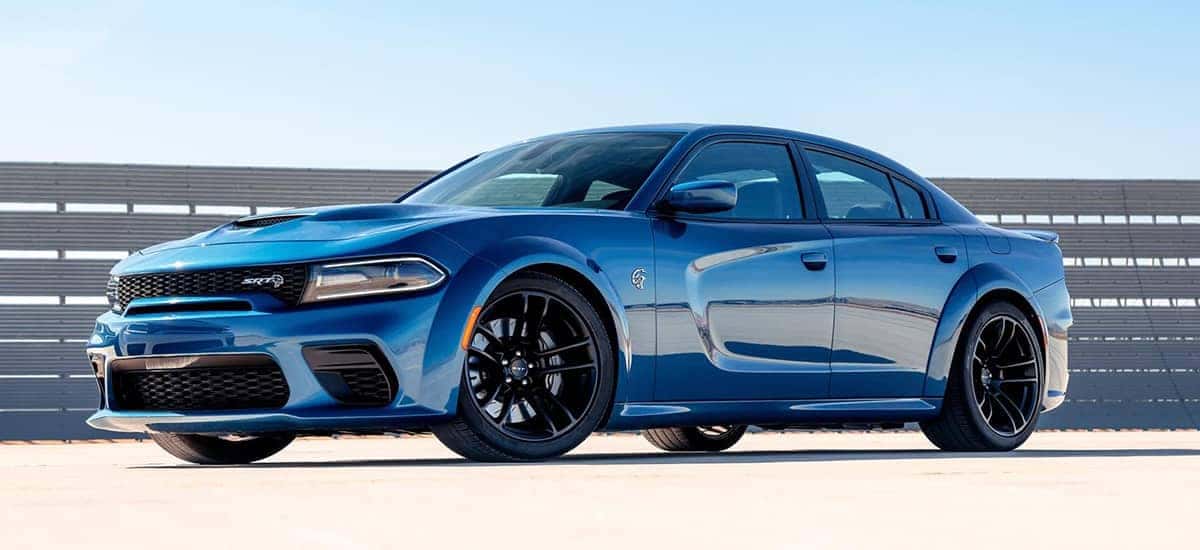 The 2020 Dodge Charger SRT Hellcat Widebody is the most powerful and fastest production sedan in the world, FCA photo credit.
Fiat Chrysler Automobiles (FCA) has always looked to push the boundaries with their Dodge brand. In the latest expansion of their Dodge muscle car line-up, that's precisely what they will do when the new 2020 Dodge Charger SRT Hellcat Widebody and Scat Pack Widebody debut. Labeled by FCA as the Fastest Mass-produced Sedan in the world, the best part of the new Charger entries is they will satisfy what customers wanted. Many have clamored for a widebody for the Dodge Charger, the sedan version of the famous Dodge Challenger, to gain a widebody since it had been neglected for the past two years.
Start Your Widebody Engines!
Debuting with the 2018 Dodge Challenger Hellcat Widebody, back-to-back years of the widebody frame have made fans of the tighter handling and broader frame. Gaining a better grip on the track and holding turns easier than before helped the SRT Hellcat Widebody hit faster times on the track. Plus, the look of this vehicle is stunning. A massive beast in the wings, waiting for a driver to test out the pure power and performance that is offered with every measure while driving. All 707 horsepower is used to promoted high-octane thrills while driving anywhere thanks to the impressive 6.2-Liter supercharged V8 engine. Drivers will enjoy the roar of hitting 0-60 mpg in just 3.6 seconds and its quarter-mile clip of a mere 10.96 seconds.
Not Just Fast, But Quite the Looker
The 2020 Dodge Challenger is immaculate in appearance with its flush design that draws attention thanks to its bold look. The Charger Widebody added 3.5-inches for both the front and rear tires. An oversized fender flare made Dodge opt for new Pirelli rubber tires that stretch to 305 widths at each corner. Brembo 6-piston front calipers with a two-piece brake rotor was added to the suspension, which is supplied with three damping modes; Strip, Street, and Road Course. For those who love to race, Dodge added new ways to bolster performance. A new Race Cooldown option that allows the driver to protect their vehicle has been added.
"Race Cooldown keeps cooling the supercharger/charge air cooler after the engine is shut off by running the intercooler pump and radiator fan." according to a statement by Dodge.
More 2020 Dodge Charger Widebody Facts
First added to the Dodge Challenger SRT Demon, the 2020 Dodge Charger SRT Hellcat Widebody and Scat Pack Widebody will have the Launch Assist and Launch Control features. Drivers will be able to easily access a switch on the dashboard that will control tire slip when moving the vehicle to provide straight-line acceleration and keep the wheel hop limited as muscle car can modify the engine torque to regain full grip. The widebody is not only faster but has better braking to allow it to stop shorter. The stopping distance is actually four feet shorter at 107 feet when stopping at 60 mph. We can't wait to get our hands on this remarkable muscle! For drivers that want to experience the rush of driving a Dodge muscle car, we can help today!
Try Flexing Some Muscle At Miami Lakes Automall
This summer, get ready to make heads turn with our strong muscle line-up of new Dodge Charger and Dodge Challenger models. Come to Miami Lakes Automall to get started where our professional team is here to make your muscle car dream a reality. Our sales staff is ready to help with any leasing, buying or trade-in options.
Dealing with some vehicle issues? If your vehicle isn't running properly, let us help keep it going. We're here to help with a simple online reservation and a trip to our service center. We're open every day to assist our customers to find everything they need.
Previous Post Launch Your Summer With a New Dodge Challenger Next Post FCA Upgrades Their Uconnect Infotainment System