2019 Dodge Challenger SRT Hellcat Redeye Rolls Off Assembly Line – Miami Lakes Automall Dodge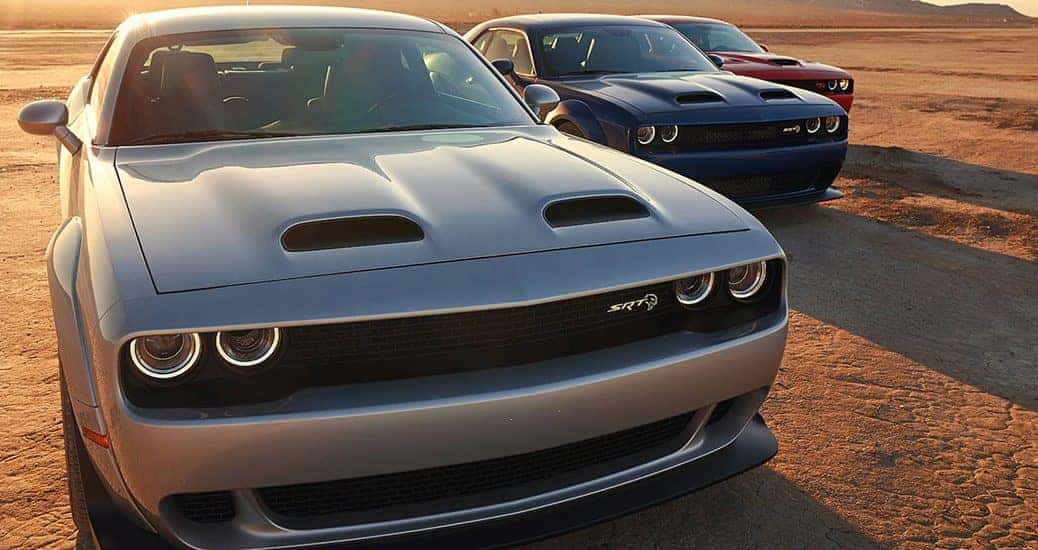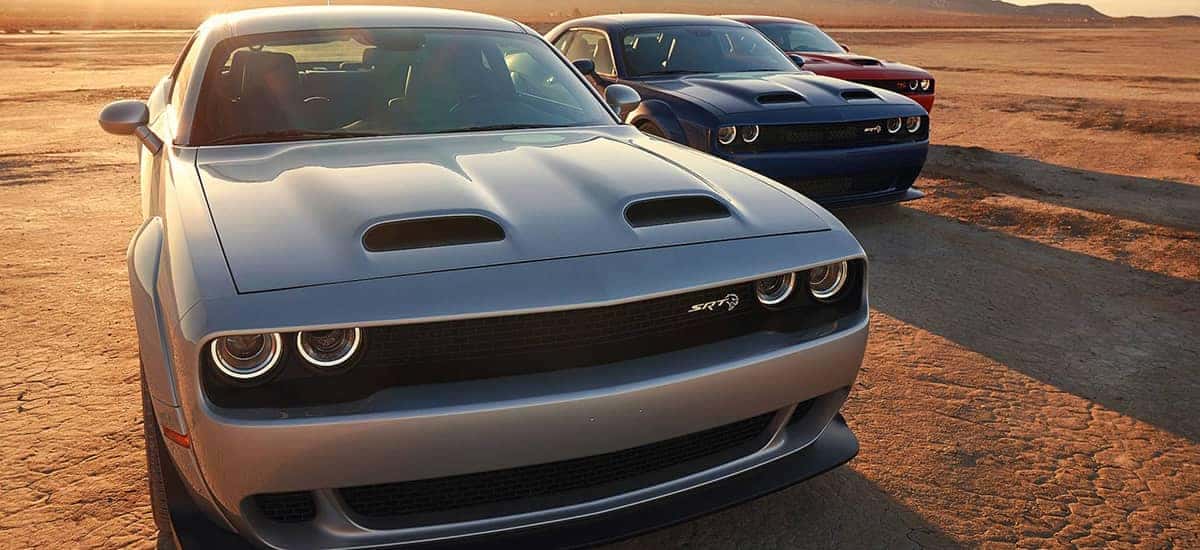 Photo credit: Dodge
Searching for that fantastic muscle car to make a difference and bring some exhilberance for the daily commute? The first units of the new 797-horsepower 2019 Dodge Challenger SRT Hellcat Redeye are now rolling off the production line. Production of these new models just started in October 2018 at the FCA US Brampton Assembly Plant in Ontario, Canada, and now they're ready to go. There's no shortage of vehicles for this run, unlike the 2018 Dodge Challenger SRT Demon limited run of just 3,300 vehicles produced. While many of the parts of the latest SRT Hellcat Redeye are made up of the SRT Demon, this vehicle is considered more appealing for everyday driving.
What Makes Up the SRT Hellcat Redeye?
The supercharged 6.2-liter HEMI high-output V8 engine, derived from the record-setting 2018 Challenger SRT Demon provides 797 horsepower and 707 lb-ft of torque, that makes the 2019 Dodge Challenger SRT Hellcat Redeye easily the most robust, responsive and fastest muscle car available from Dodge today. Unbelievable performance includes 0-60 mph acceleration in 3.4 seconds, a quarter-mile time of just 10.8 seconds at 131 mph, and a ridiculously quick top speed of 203 mph. So where else has the SRT Demon influenced the Redeye? The Demon's Torque Reserve, factory SRT power chiller and factory after-run chiller, that help to calm the powerful V8 engine, are all a part of the newest Dodge muscle car. There's also the same large supercharger engine, high-speed connecting rods, pistons and valvetrain that were taken from the special SRT Demon and added to push the SRT Hellcat Redeye unlike any other Hellcat made.
More on the Incredible Redeye
A distinctive look for the 2019 Challenger SRT Hellcat Redeye includes a new fully functional, dual-snorkel hood that pays homage to the distinctive Dodge design themes from some of its most well-known muscle cars. Owners of the Dodge Challenger SRT Hellcat Redeye will receive new badging, including a sinister red eye featured on the Hellcat fender badges, instrument panel, key fobs, and supercharger housing. Inside, the performance interior features a new 220-mph red speedometer and Redeye logo splash screen.
There are few muscle cars that can keep up with the unique Redeye, and the only muscle cars that can tend to cost more than double the price of the new SRT Hellcat Redeye. In fact, if the name of the vehicle doesn't include the word "Demon", chances are there's no way any driver will be able to match the speed offered by the 2019 Dodge Challenger SRT Hellcat Redeye. Customers won't believe their eyes when they see the starting price is only $71,045 MSRP (plus destination fee). The latest Dodge Challenger SRT muscle car makes its way to dealerships very soon in fall 2018.
The Latest Dodge Challenger Can Be Found at One Place
For those that want to take home the latest Dodge vehicles , we welcome you to Miami Lakes Automall. The 2019 Dodge Challenger SRT Hellcat Redeye models will start arriving at Dodge//SRT dealerships before long. For those that can't wait to drive the latest Dodge vehicles, we are open and ready to help with all shopping needs of our guests at Miami Lakes Automall . To find the latest 2019 Dodge Challenger SRT Hellcat , come to us.
We will help with all purchases, and even if you didn't buy with us, we can assist if there's current repair or maintenance needs on your current vehicle. Just make a simple appointment and let us handle the rest when you drop off your vehicle.
Previous Post Latest Charger Revealed at SEMA Show Next Post 5 Reasons 2018 Has Been A Banner Year For Dodge Muscle Cars