1320 Club: Sign Up Today – Miami Lakes Automall Dodge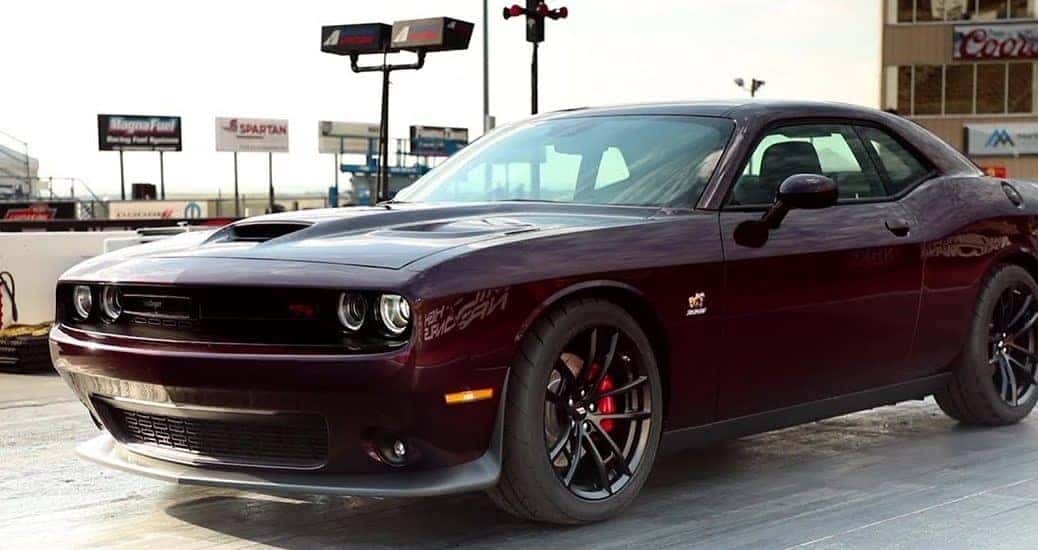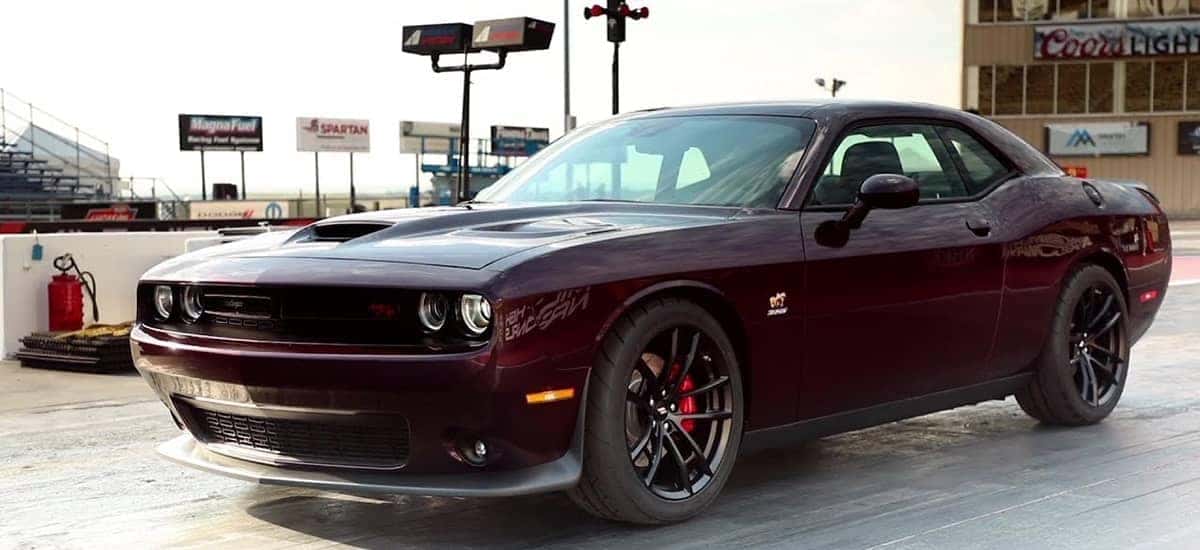 Photo credit: Dodge
There's a new Dodge club for owners of Dodge muscle cars, the Dodge Challenger and Dodge Charger. Dodge has made some of the most powerful muscle cars ever made, and their newest line-up has taken the drag racing scene to new heights. With their latest technology and craftsmanship, and to celebrate their fans love and affinity for their heart-racing premier vehicles, Dodge has introduced an all-new 1320 Club. This club provides a way for those Dodge owners to show off their admiration of these muscle cars in a new way. Let's get into the specifics and requirements needed to join.
A Closer Look at the New 1320 Club
Dodge has made the fastest production cars in their storied Challenger and Charger history. Now, for the first time ever, owners of both of those vehicles can become members of the new 1320 Club and challenge other owners to best all previous results and gain a spot on the Stock or Modified 1320 Club Leaderboard. There are some requirements, but most importantly the 1320 Club is free to U.S. and Canadian owners of late model Dodge Challengers (2008 – current) and Dodge Chargers (2006 – current). Once signed up, new members will be asked to make a public profile displaying their vehicle, sign the safe racing pledge and have access to reflect on entries, enter time slips for consideration and approval, locate a distinct drag strip to race at, visit current racing competitions, read articles and earn their own digital and physical achievement badges to show off.
What To Expect In the 1320 Club
Dodge owners will be able to test their skill and see how quick their vehicle is. The 1320 Club works jointly with the Dodge Garage, the Dodge brand's digital content center for racing and car enthusiasts, and to provide supplementary parts to improve performance and make any Dodge vehicle perform better and quicker.
"The 1320 Club provides our Dodge brand enthusiasts with an exclusive online destination to record and share their official quarter-mile achievements within the drag racing community. With more Dodge brand enthusiasts than ever wanting to be part of our 'brotherhood of muscle,' the addition of the 1320 Club to the Dodge Garage further expands the ultimate digital content hub where muscle car and race enthusiasts can find the latest on all things Dodge, SRT, and Mopar." said Steve Beahm, Head of Passenger Car Brands – Dodge, SRT, Chrysler and FIAT, FCA – North America.
Show Off Dodge Pride #SaveYourSlips
Driver's can showcase physical achievement badges on their Dodge vehicles. Performance badges and decals will be made in gray for Stock or red for Modified. Stock or Modified badges that can be earned are the following:
Quarter mile time ET // Extending from 8.0 to 13.9 seconds
0-60 ft time // Extending from 1.4 to 2.0 seconds
Top speed // Varying from 105 to 170 mph
Signing Up Is Easy!
Simply create and account at DodgeGarage.com to register. There's a brand-new 1320 Club landing page that allow users to sign up, confirm they have a proper Dodge muscle vehicle to participate by providing the vehicle VIN number, vehicle year, model and trim level. All entries will be evaluated and validated by Dodge Garage administrators. Every entry must be approved and after that is confirmed, new members will receive an email authenticating their level of achievement.
Achievement badges are joined to all Dodge Garage profiles and are encouraged to be shared on social media. (They're pretty cool, if we do say so.) Decals will be available to be purchased so they can be displayed on their respective vehicle. Once a 1320 Club decal is purchased, members gain an exclusive 1320 Club hat and new toolboxes complete with daily updates, curating muscle car and racing enthusiast content from across the automotive Dodge universe and more.
Remember the Oath
It's important to remember the oath 1320 Club members will sign. The Dodge brand will never support any form of street racing. All submissions must be from a race administered at a sanctioned race facility for safety purposes.
The Place To Go To Drive Dodge
If you're curious about joining the 1320 Club, we have all the latest Dodge Charger and Dodge Challenger models and can help make joining a reality at Miami Lakes Automall .
For those that want to take home the latest Dodge vehicles , we welcome you to Miami Lakes Automall. Need work on your current ride? We will help with all vehicles, and even if you didn't buy with us. Let us assist with any current repair or maintenance needs on your current vehicle. Just make a simple appointment and let us handle the rest when you drop off your vehicle.
Previous Post 5 Reasons 2018 Has Been A Banner Year For Dodge Muscle Cars Next Post The Fastest SRT Dodge Challenger of 2019 Is Unreal