The Fastest SRT Dodge Challenger of 2019 Is Unreal – Miami Lakes Automall Dodge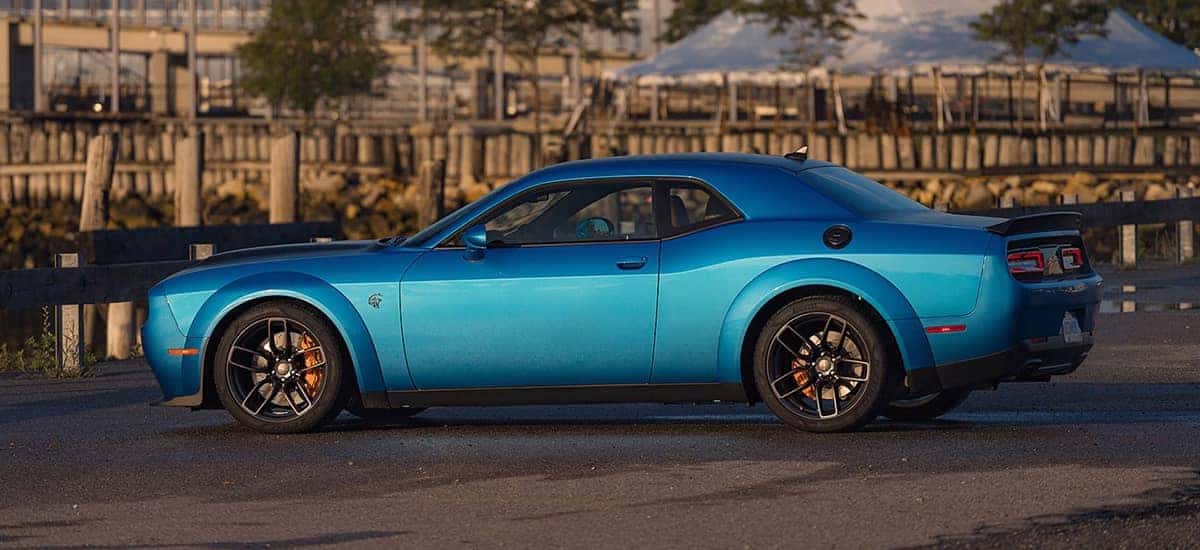 Photo credit: Dodge
The wait is over. The 2019 Dodge Challenger SRT Hellcat Redeye has arrived for those looking to experience a whopping 797 horsepower and 707 lb-ft of torque. There's no denying the high-performance of the unique muscle car that has unmatched speed and horsepower available right from the dealership. It's unlike any vehicle most drivers have or ever will experience with an impressive 6.2-Liter supercharged V8 engine that runs with fury. However, for some, there's always a way to improve a vehicle that is already the fastest Dodge SRT (street racing technology) vehicle available.
When 797 Horsepower Is Not Enough
The 1,200 horsepower Hellcat Redeye is not a stretch of the imagination thanks to the Hennessey Performance Engineering company. Since 1991, this American tuning house focuses on making already incredible vehicles even more astonishing. Take for example their package that promotes an additional 503 horsepower on the latest 2019 Dodge Challenger SRT Hellcat Redeye. Last year the HPE1200 package was introduced to the 2018 Dodge Challenger SRT Demon, which already had 840 horsepower, but not even that compared to their special modifications included in the HPE1200 package. Thanks to the upcoming HPE1200 package that will crank out 1200 horsepower, this year's SRT Hellcat Redeye will be able to join the ranks with last year's SRT Demon as the fastest Challenger ever assembled.
This is an upgrade from Hennessey's HPE1000 Hellcat Redeye package that included a 4.5-Liter engine with a Supercharged pulley upgrade, throttle body upgrade, high-flow catalytic converters and a high-flow air induction system to help promote the 1,000 horsepower. This new package will help the Redeye achieve even more vigor with better results. The HPE1200 will boost the muscle car to 1,013 horsepower and 954 lb-ft of torque at the rear wheels, which by comparison the HPE1000 package "only" hit 880 horsepower and 806 lb-ft of torque at the wheels.
The Fastest Production Dodge Muscle Car
Since the SRT Demon is no longer in production, there's no other vehicle as fast or incredible as the 2019 Dodge Challenger SRT Hellcat Redeye, especially when equipped with the upcoming HPE1200 package. The supercharger will run at 14.5 psi of boost, up from the previous 11.6 psi. This is made possible by the strengthened connecting rods and pistons that can manage the extra pressure. The price for the SRT Hellcat Redeye beings at $69,950 MSRP (plus destination fee and gas tax). The HPE1000 and HPE1200 packages run extra and come with a 1 Year / 12,000-mile limited warranty from Hennessey. This upcoming package was revealed by CarBuzz and it's not expected to remain a rumor for long. For those looking to get their hands on the latest SRT vehicles, visit Miami Lakes Automall now.
No Place Else Has You Covered Like We Do
Now that you've read about the unmatched power of Dodge muscle cars, don't you want to experience the performance that is awaiting? Take home the newest 2019 Dodge Challenger today. Our friendly sales team is professional and ready to help with any leasing or buying needs. Feel free to ask us questions about any of our new Dodge vehicles .
Looking to have work done on your current vehicle? If you're having issues with your current vehicle, let us make sure you're back on the road fast with our experienced service techs. Book an appointment with us, even if you haven't made a purchase before and we'll be happy to provide a wonderful customer experience! Stop by Miami Lakes Automall today.
Previous Post 1320 Club: Sign Up Today Next Post Where The Dodge Challenger Began To Present Day