Top 5 Chrysler Vehicles Of All Time – Miami Lakes Automall Chrysler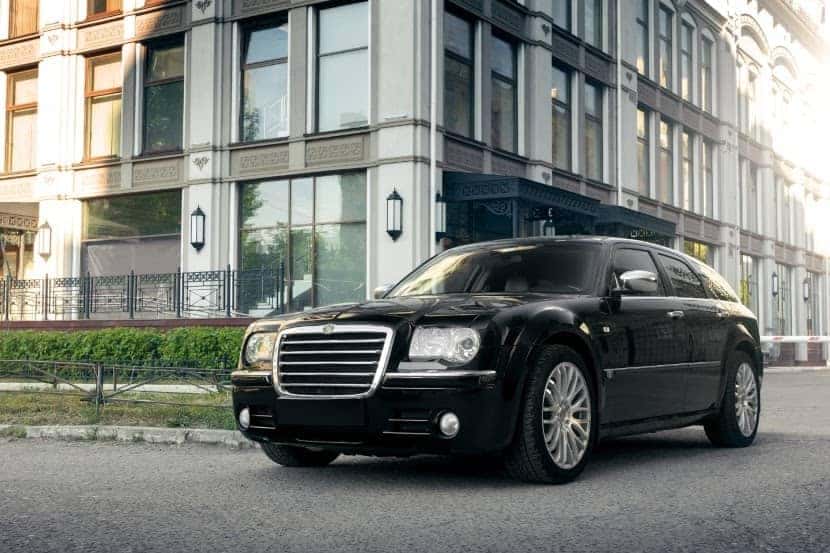 The All-American Chrysler brand was founded by Walter Chrysler in 1925 when the Maxwell Motor Company let go of its controlling interest. Eventually, the new automaker gained much respect as being part of the U.S. Big Three for car manufacturers, from then on it evolved its strategies, styles and changed its name a few more times due to merging. Eventually, the brand became known as the Fiat Chrysler Automobiles that we all know and love today.
At the moment, it might appear that Chrysler is only good enough for its minivans, and although they are quite soccer mom-tastic, nothing could be further from the truth. The brand has made cars in a variety of different formats such as with its current full-size 300, as well as SUVs, sedans, and convertibles in previous years. While we can't cover all of their incredible models on this list, we can give you their Top 5 Vehicles Of All Time.
2007-2009 Chrysler Aspen
No, your eyes aren't fooling you, this ladies and gentlemen isn't another mini, but a full-sized SUV produced by the brand. The Chrysler Aspen truck was designed from the inspiration of the Dodge Durango. The idea was to create a healthy marriage between a strong and robust SUV with posh variants. Unfortunately, this ritzy concept just wasn't enough to entice buyers, as the prices weren't too budget-friendly and the sales just didn't show much promise. The truck finally met its demise in 2009.
2017- Chrysler Pacifica
This revived minivan is considered a youngster of this list, as its debut was only three years ago, and it seems to have been making well rounds in its segment. Its 3.6-liter V6 engine has a quite mighty engine choice with 287 horsepower, while its 2020 hybrid model can push up to 32 miles solely on electric power. The advanced entertainment and safety features also add on top of the reasons why this car has received a number of awards from the automotive industry and other companies.
1987-1995 LeBaron Convertible
Unlike generations before it, this 1987 LeBaron proved that the third generation was a charm with its incredible aerodynamic capabilities. Shying far away from its previous boxy style, into a more sporty and collected one you might find in your favorite 80's Rom-Com. Though it certainly wasn't built for drag racing, it won several in ARCA from 1988-1998. Eventually, the convertible was swapped with the automaker's Cirrus, a.k.a cloud cars.
200 5- Chrysler 300
Believe it or not, the Chrysler 300 still lives, but whether or not it's actually thriving depends on your perspective. Despite ongoing rumors for the past few years about the sedan's retirement, the automaker still thinks that this early 2000's powerhouse has a lot to offer. The main reason is likely due to its infamous V8 engine option which provides a drive that is simply off the charts. It's currently Chrysler's only luxury model, though its price isn't too over-the-top compared to other luxury cars from competing brands.
1940-1996 Chrysler New Yorker
This full-sized Chrysler model is known as one of the longest-running American nameplates. During its heyday, this car served as the brand's flagship model. Its 1938 trim level "New York Special" aided in defining its name and eventually helped define the company as a maker of upscale models. Ultimately lasting 56 years as it fought the good fight during its moments of it being a best-seller and others when sales were few and far between.
Miami Lakes Chrysler
The Chrysler Pacifica and Chrysler 300 are still going strong, both of these models are very different but are very accommodating for a variety of different needs. Miami Lakes Automall is currently selling both of these models with an extensive list of trims. Those who are interested in any of these vehicles simply view our online new car inventory and chat with a representative for further assistance.
Photo Source/Copyright: Shutterstock via photographer Ivan Kurmyshov; FCA Media
Previous Post Waymo Resumes Their Autonomous Ride Service With The Chrysler Pacifica Hybrid Next Post Chrysler 300, Dodge Models are Here to Stay for a Few More Years