Chrysler 300, Dodge Models are Here to Stay for a Few More Years – Miami Lakes Automall Chrysler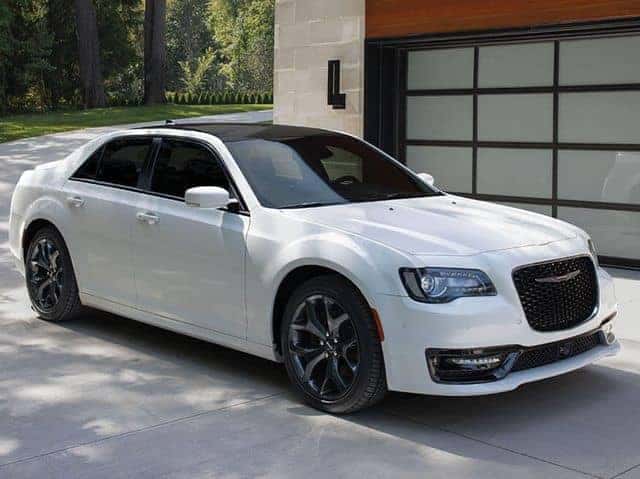 In 2014, Italian and American automakers, Fiat and Chrysler joined forces and their merging ultimately led to them becoming the 8th largest automotive company worldwide. Fiat Chrysler Automobiles (FCA) now has a multitude of brands underneath its umbrella and for FCA US, those brands include Chrysler, Dodge, Jeep, Ram, and even the Mopar service and parts organization.
Three beloved models from two of Fiat's brands are making headlines this week after it was announced that they're probably staying in the automotive market. The Dodge Charger, Challenger, and Chrysler 300 will likely continue their road trippin' adventures with us until at least 2024. In spite of numerous rumors of upcoming Dodge cars for the next-generation, it appears that the multinational company wants to keep the production of the vehicles at the main assembly plant in Brampton, Ontario, Canada.
News of the extended lifespan of these models came to light with the new three-year labor agreement of Canadian auto union Unifor and FCA. This labor agreement encompasses an investment worth up to $38 million on FCA's part, with their role being to bring "multiple derivatives" of the Charger and Challenger to life at the Brampton plant. All things considered, this investment isn't considered to be a large one, as FCA established $1.2 billion separately in Canada, therefore this is the reason why any significant changes are considered to be a few more years away. The automaker refused to comment further in regards to the "derivatives" mentioned by the union.
Chit-chat concerning the future of the next-generation Charger and Challenger have whirled starting towards the end of the previous decade. There were some indications that seemed to signal a restyling of the muscle cars on Alfa's Romeo's Giorgio platform, which supports the Giulia sedan. Then, it appeared that a Maserati platform could be in the works. Soon before the late FCA CEO Sergio Marchionne's passing two years ago, he said the cars could continue on their present LX platform with dealings involving Daimler. On the other hand, he also hinted the platforms would be thoroughly overhauled. Presently, it is not known what FCA is planning for the cars, and who knows if plans will change again with the merging of France's PSA Group next year.
If there is anything that we can be sure of, these cars will be here to stay for the next few years with a new agreement taking place and money being invested in their assembly plant.
Miami Lakes Chrysler
For luxury models, the Chrysler 300 sedan is undoubtedly the brand's most favored vehicle. This muscle car has everything to offer such as an interior that a great deal of legroom and comfort, user-friendly technologies, timeless styling, and of course its infamous V8 powerhouse engine option. The Hemi V8 has 363 horsepower and 394 lb-ft of torque. For a ride that is absolutely thrilling, it's recommended to combine the available engine with all-wheel-drive.
Miami Lakes Automall is selling the 2020 Chrysler 300 for around $30,000, (plus destination fee). Those who are interested in this vehicle or any of our other vehicles can simply view our online new car inventory and chat with a representative for further assistance.
Photo Source/Copyright: FCA Media
Previous Post Top 5 Chrysler Vehicles Of All Time Next Post The 2021 Chrysler Pacifica Lives Up To Its Reputation With Its New Features