The 2020 Chrysler 300 Model Proves It's Still Here To Say With It's New Chrome Package – Miami Lakes Automall Chrysler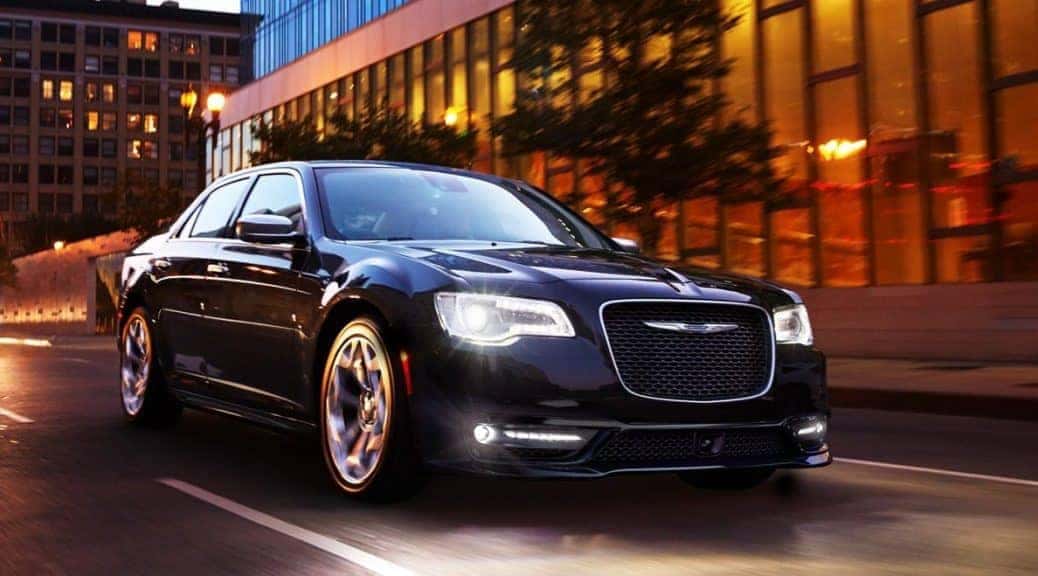 Chrysler 300 Fancy New Do
Despite what the haters say, the future is looking very promising for the Chrysler 300 model. After being on sale since 2011, idle chat about the company's current generation's luxury sedan pushed into the social stratosphere. The topic regarding whether or not its production would come to an end since the demand for SUVs rather than sedans has been going down was repeatedly discussed on troll blog sites. In spite of this, the 300 still isn't going down without a fight, a (more resourceful) automobile blog site, Mopar Insider recently reported that the company has updated this year's 300C model with a new chrome appearance package that adds even more razzle-dazzle.
This new package is only accessible for the 2020 Chrysler 300 Touring-L model and adds a platinum chrome grille and chrome trim for the sedan's wing logo as well as 300″ badges and mirror caps, and chrome 20-inch aluminum wheels.
This new outfit will stand-in for the unaided 20-inch wheel upgrade on Touring-L rear-wheel-drive models, but will not be accessible for AWD versions.
In North America, orders for the Touring-L Chrome Appearance Package are already underway and for the additional price of $995. This cost is added on with the $30,040 base price. Squeezing between the introductory-level Touring and 300S trims, the 300 Touring-L is energized by a 3.6-liter V6 that provides the sedan with a fast-paced 292 horsepower and 260 lb-ft to the end wheels with 8-speed automatic transmission.
Buyers have the option to include all-wheel-drive and get an even more spectacular 5.7-liter V8 engine that zooms off at 363 horsepower and 394 lb-ft of torque, this is accessible for the 300S and gifted as a standard for the 300C model.
Additionally, Chrysler released a sport appearance package in 2019 for the 300C model, it added some design features from the hypersonic 485 horsepower Chrysler 300 SRT. Without question, this new appearance package proves that this ol' crooner still has some pep in its step. Last year, Steve Beahm, the previous head of FCA suggested that the company still believed that the 300 sedan had more to offer. "You know, in terms of its (sales) performance, it's doing great," he said. "We like where it's positioned; it provides great value. It's a lot of car for the money." So there you have it. It ain't over till the fat lady sings!
Miami Lakes Chrysler
Without a shout of a doubt, the Chrysler 300 is still a strong player in the automotive market. Based on the overall look, this car might be recommended to drivers who like a bit more of a traditional look and feel, though it can still drive better than a lot of other vehicles in its segment.
It is also recommended to buy this cool cruiser from Miami Lakes Automall . We sell lots of family-friendly Chrysler vehicles, including its Chrysler 300 model and for an incredibly economical price of about $35,000. Visit our online inventory on our Chrysler dealership website and chat with a virtual representative for more assistance.
Photo Source/Copyright: Chrysler
Previous Post Three Ways That The 2020 Chrysler Pacifica Smartened Up! Next Post The Chrysler Brand Stays 6 Feet Away As They Collaborate With Actress Kathryn Hahn For Their New Social Campaign