Three Ways That The 2020 Chrysler Pacifica Smartened Up! – Miami Lakes Automall Chrysler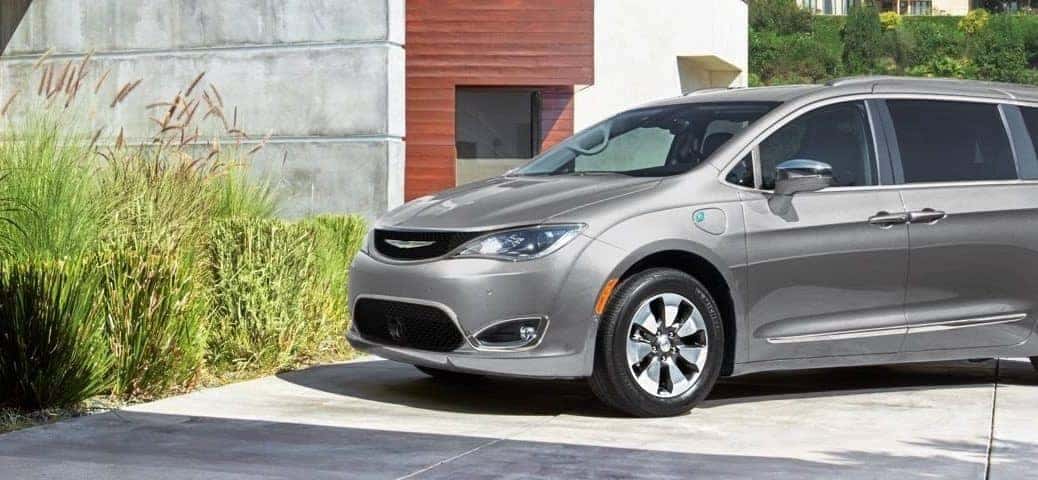 The Chrysler Pacifica has quite the reputation as an all-capable minivan, and just when you thought that it reached its peak, three new incredible upgrades have when made thanks to the adding of the Launch Edition. These new improvements provide better handling and infotainment, which proves to be very valuable for families who pretty much live in their car. Here's Are Three Ways That The 2020 Chrysler Pacifica Smartened Up!
2020 Chrysler Pacifica Launch Gives Us AWD
The 2020 Chrysler Launch brings on the most developed all-wheel-drive system in its class, making it the first since 2004. This new additive will be coming to dealerships in the third quarter of this year, but those who are interested can order it now.
Shoppers who opt for AWD will have far better control of their vehicle because if a driver were to lose traction in his or her wheels, the system will move all of its available engine torque to the wheels that provide the most traction. This type of drive is particularly important in dangerous weather conditions, such as heavy snow or rain. Alternatively, driving on difficult pavements or off-road terrain, even in relatively pleasant driving conditions would benefit greatly from the AWD. As previously stated, although Chrysler made the decision to make the AWD system a tangible choice early, despite the fact that it was likely meant for the 2021 Pacifica model first.
"Reaction was overwhelmingly positive when we announced that the new 2021 Chrysler Pacifica will offer AWD capability. We know there is demand for AWD capability along with Stow 'n Go seating, and the 2020 Chrysler Pacifica AWD Launch Edition allows us to get our customers the all-weather capability they want even sooner," said Tim Kuniskis, Global Head of Alfa Romeo and Head of Passenger Cars – Dodge, SRT, Chrysler and FIAT, FCA – North America. "The Pacifica offers families solutions and with the 2020 Pacifica AWD Launch Edition, we're delivering the most advanced system in its class, and one that engages without any driver input, to help owners get where they want to go in any type of weather."
The AWD System Is Only There When You Need It
Another perk about the AWD system is that its faultless fusing into the 2020 Chrysler Pacifica Launch Edition is made to where it can disengage seamlessly when it is not needed. This knack of automatically turning off its system is saved just for the minivan segment. Not only does this ability better the vehicle's overall effectiveness but it also improves its fuel economy.
Increased Size On Infotainment Screen
A Pacifica simply isn't a Pacifica without its infotainment features, however, with the 2020 AWD Launch Edition, available specifically on the Pacifica Touring L model, this package comes with the adding of an 8.4-inch Uconnect touchscreen, which provides ease for the driver while he or she is using the infotainment. Extra goodies that are also offered include optional packages like Uconnect Navigation, Uconnect Theater, Advanced SafetyTec, a tri-pane panoramic sunroof, trailer tow, KeySense, and a premium package. U.S. manufacturer's suggested retail price (MSRP) for the Launch Edition goes for about $40,240, not including destination fees.
The 2020 Chrysler Pacifica AWD Launch Edition is geared with the same system as that of the remolded 2021 Chrysler Pacifica, which should be available in the latter part of this year.
Miami Lakes Chrysler
At Miami Lakes Automall , we sell plenty of cars that are family-friendly and have the latest features, more specifically 2020 Chrysler Pacifica vehicles . Those who are interested in any of our models can take a look at our Chrysler inventory via our website and chat with an online representative for assistance.
Photo Source/Copyright: Chrysler
Previous Post The 2020 Chrysler Pacifica Gets An Extra Pair Of Kicks With It's New AWD Next Post The 2020 Chrysler 300 Model Proves It's Still Here To Say With It's New Chrome Package