Chrysler Portal Concept at CES – Futuristic and Advanced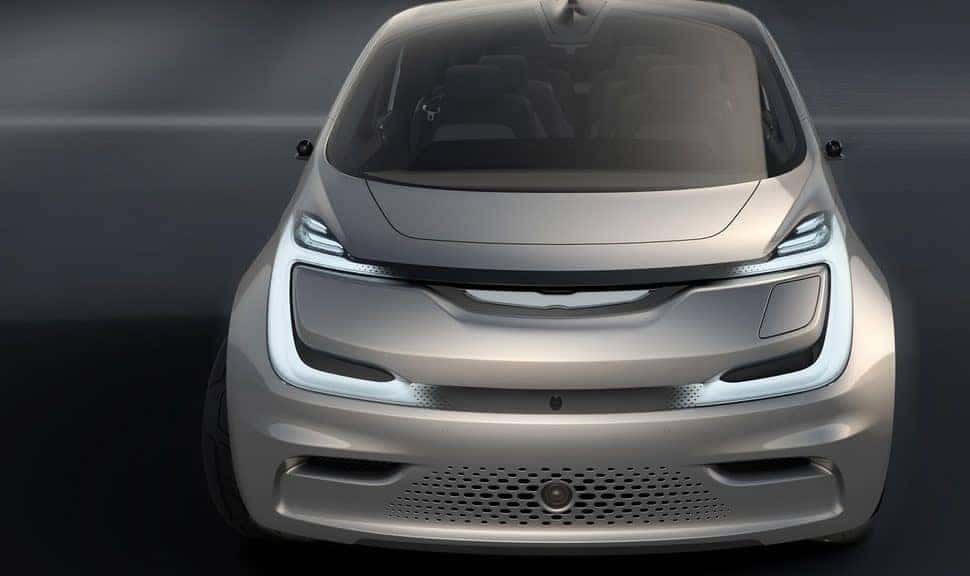 *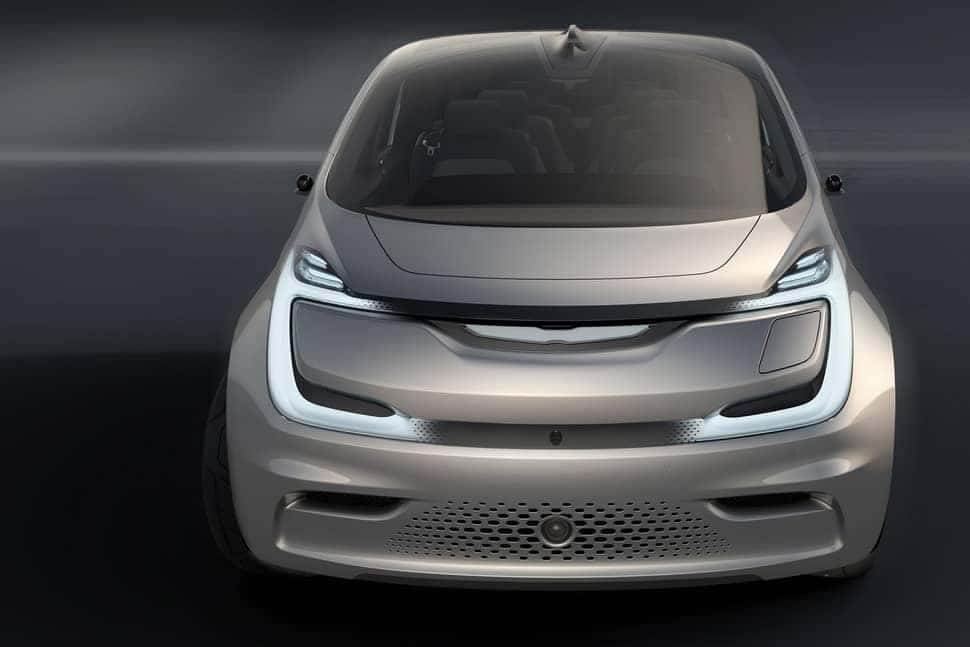 *
Chrysler literally "can't stop, won't stop" in the minivan segment. Though still just a concept, Chrysler unveiled the Chrysler Portal at the 2017 Consumer Electronics Show (CES) in Las Vegas, and it is sure to blow anyone's mind.
The easiest way to describe the Chrysler Portal is a millennial focussed, connected futuristic, technologically advanced minivan. FCA's goal was to create a vehicle for the moms, dads and families of the future and it looks like they succeeded.
Chrysler envisioned the Portal as a "third space," or a space in between work and home where people can get things done or relax. Rather than time in the car or traffic being spent behind the wheel getting frustrated, the Portal will be a new space that passengers can enjoy and utilize.
Here's a closer look at the Chrysler Portal concept:
The Portal is a three-row six-person vehicle that has a sliding floor track system allowing the driver/passenger(s) to configure the vehicle's cockpit in several ways.

The vehicle is completely electric and has a 201-horsepower motor and a 100 kWh battery.

Flatscreen displays can be installed throughout the vehicle.

There are docking stations on both the dashboards and seats for charging and holding devices.
The vehicle is smaller than the Pacifica, but has up to 180 cubic feet of cargo space in certain configurations.
Each passenger has their own "audio zone" allowing them to listen to music without headphones, but still only hear their own music, and even share their own music with other passengers.
In other news, the Chrysler Pacifica was named the 2017 Utility Vehicle of the Year Award at the North American International Auto Show (NAIAS) and the 2017 Chevy Bolt EV (another brand available at Miami Lakes Automall) was named 2017 Car of the Year by NAIAS.
Interested in vehicles made by Chrysler or Chevrolet? You can view Miami Lakes Automall's inventory online here .
Photo source: Digital Trends
Previous Post Unique Technology Features on the Chrysler Pacifica Hybrid Next Post Saying Bye to Chrysler 200 Opens Possibilities for Chrysler 300