All The Ways That The 2021 Chrysler Pacifica Is Simply Endearing – Miami Lakes Automall Chrysler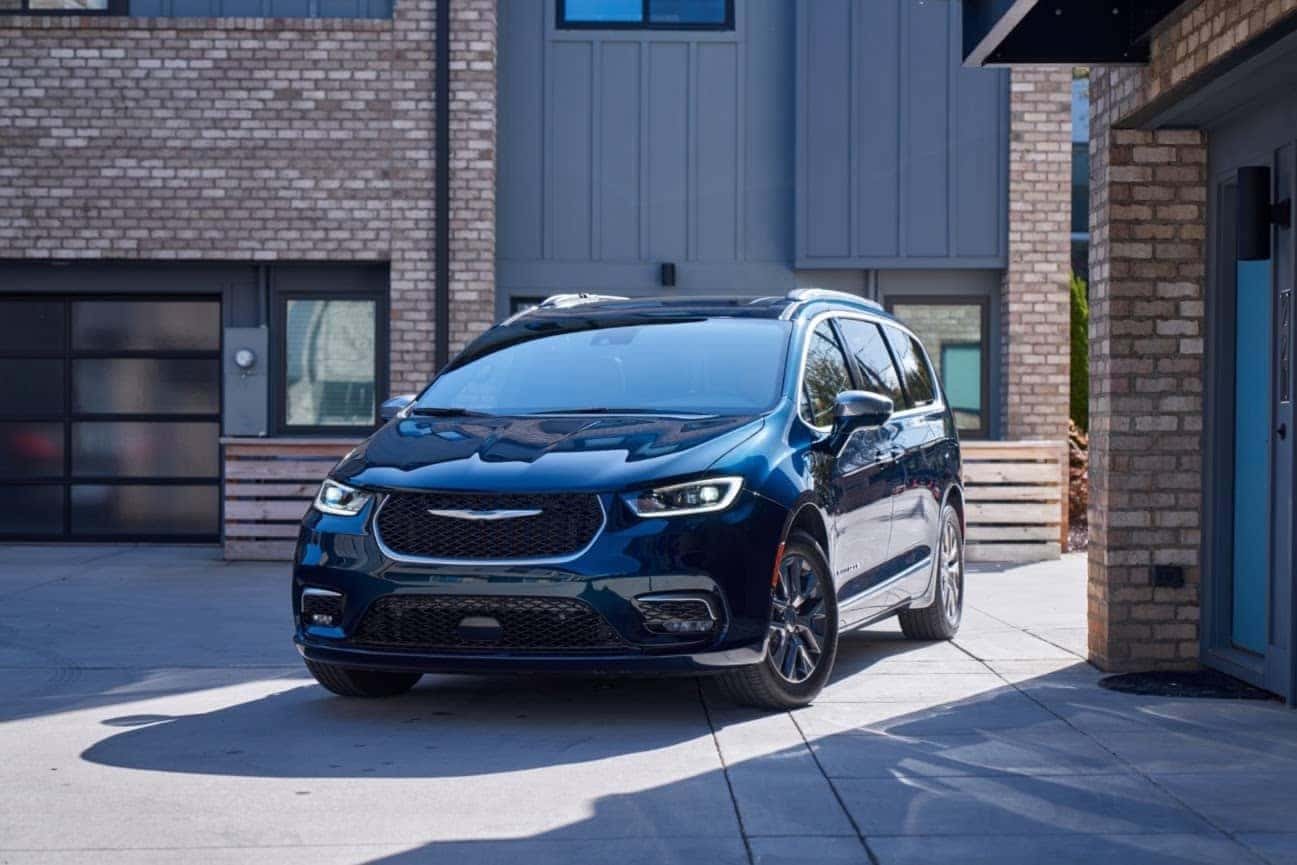 The Chrysler Pacifica minivan first arrived onto the automotive scene in 2017 when it acted as a replacement for the brand's outgoing Town and Country model. From there on, it's practically taken over the minivan world with its incredible family-friendly accommodations, convenience features, and novel all-wheel-drive capabilities. This multi-award-winning model came back swinging for its 2021 model year, with several nifties like an updated Uconnect system, high-quality drive and handling features, and even more standard safety features. Here are All The Ways That The 2021 Chrysler Pacifica Is Simply Endearing.
Comfortable Seating
9 times out of 10, most people don't get a minivan just for its looks, and while the 2021 Pacifica minivan is quite a stunner, most buyers usually purchase the vehicle in order to lodge big families, especially on holiday road trips. The seating for this minivan is known for being quite comfortable, and even more so for drivers, as the handling and activeness is just as adept as a sedan. The Pacifica also proves itself to be quite capable when tackling any faults on the highway.
Nine-Speeder
The Pacifica has never disappointed in its power, as it's always been quite lavish when giving drivers that extra needed push while getting around the grannies on the freeway. The 2021 model is charged by a 3.6-liter V-6 engine that has an excellent output of 287 horsepower. What has received a significant improvement is the automaker's 9-speed automatic transmission, which previously received backlash from its unstable shifting, but has since appeared to have found its minivan legs.
Thriving AWD
Until the copycat Toyota Sienna introduced its all-wheel-drive system, the Chrysler Pacifica was the only vehicle in its segment to include this driving feature. Even though there is a bit of competition in this department, many car reviewers still consider the Pacifica to have the best quality.
Uconnect's With You
Chrysler is quite generous when it comes to convenience features, but none more than its highlighting Uconnect 5 infotainment system. This technology is built-in on all of the parent company, Stellantis's, car brands such as Dodge, Jeep, Ram and FIAT, but none more than Chrysler's Pacifica minivan. Recent advancements for the Uconnect 5 involve improved personalization for user profiles, a bigger 10.1-inch display, wireless Apple CarPlay and Android Auto smartphone connectivity, and Amazon Alexa integration.
Eyes In The Back Of Mom's Head
The Pacifica's FamCam system allows for parents to monitor their children without even having to turn around. While this technology probably won't be considered much of a treat for the tiny-tots, it helps increase safety, especially when making sure that everyone is buckled in or that no one is left behind in a hot car.
Plenty Of Indulgences
The reason why the Pacifica is preferred by families is due to its great resourcefulness and adaptability, with advantages like Stow 'n Go seating, second-row vacuum, three-row reclining seats, and even USB's throughout the car.
Safety First!
One of the best reasons why the Chrysler Pacifica is the most ideal candidate for families is the most adept in both the quality and quantity of safety features. Standard safety technologies encompass automated emergency braking with pedestrian detection, blind-spot monitoring with rear cross-traffic alert, adaptive cruise control and lane-departure warning. Moreover, the car's excellent track record of keeping passengers secure has been proven by its five-star rating from the National Highway Traffic Safety Administration (NHTSA).
Miami Lakes Chrysler
If you're looking for a stylish minivan that is filled with lots of amenities, conveniences, and safety features, the 2021 Chrysler Pacifica has you covered. Miami Lakes Automall is selling these vehicles as well as plenty of other Stellantis models. Those who are interested in any of our vehicles can simply view our online new car inventory and chat with a representative for further assistance.
Photo Source/Copyright: Stellantis Media
Previous Post Is Chrysler Stellantis' Secret Weapon? Next Post PARENTS Magazine Honors The Chrysler Pacifica In Its List of Best Family Cars for 2021