2021 Chrysler Pacifica Pinnacle Review – Miami Lakes Automall Chrysler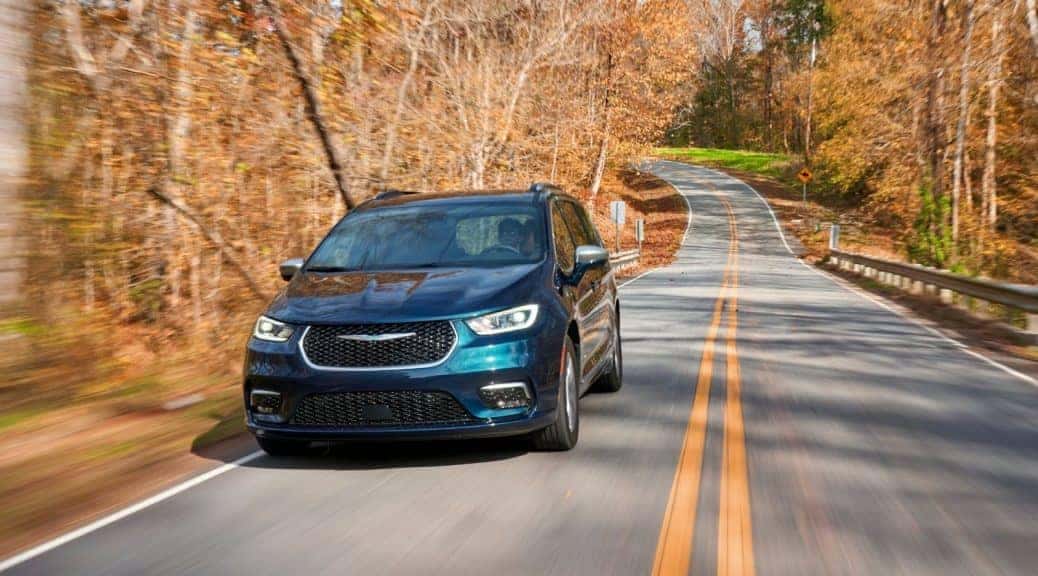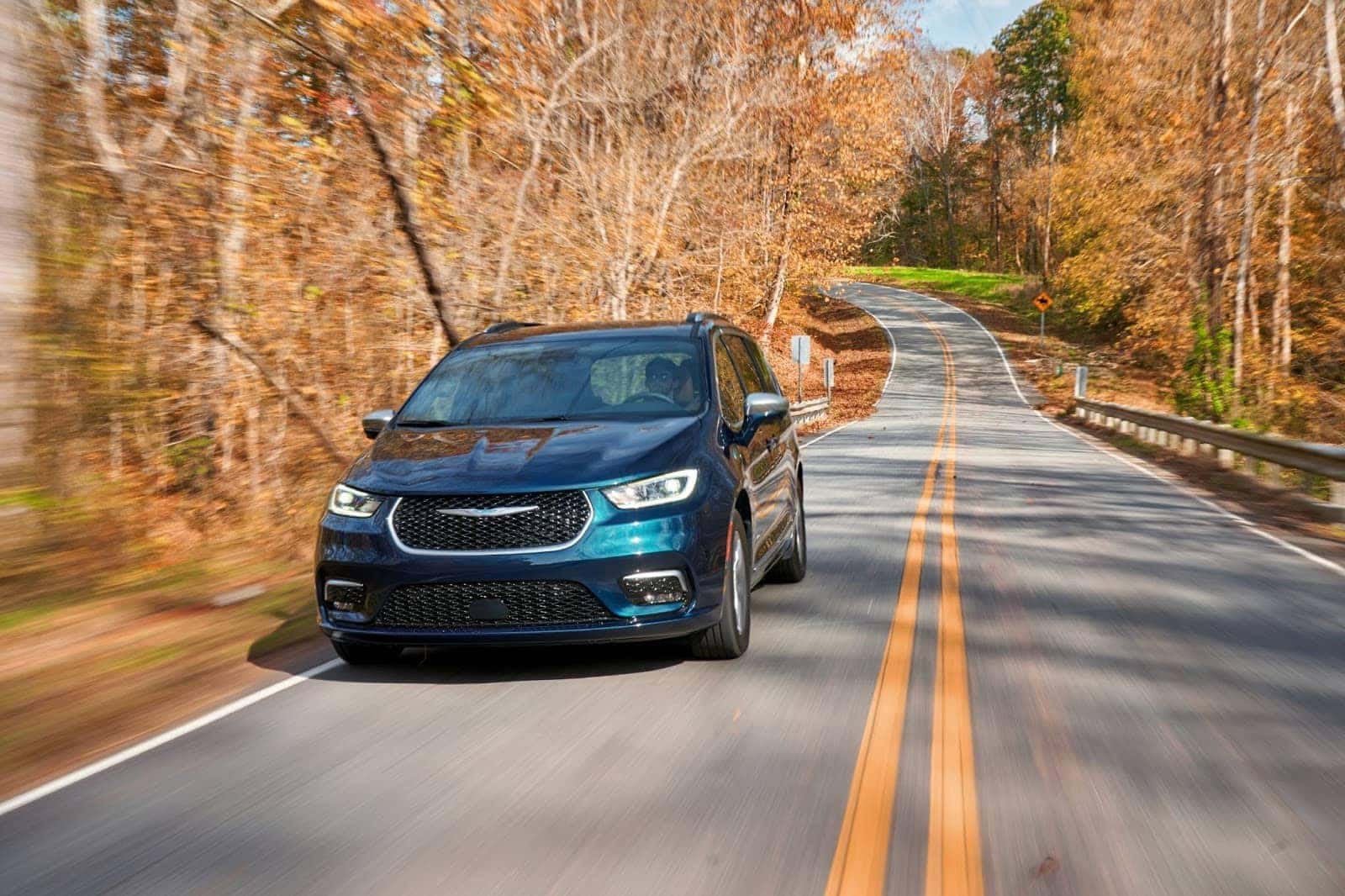 The 2021 Chrysler Pacifica is the embodiment of everything you could possibly need in a minivan and more with its posh design, incredibly spacious interior, a comfortable ride and highly capable all-wheel-drive system.
The fairest of them all is the Pacifica Pinnacle, which involves most of the features that you would get on lesser trims as a standard, it's also more advanced in its technologies and a bit in its design. This is no SUV, but we dare to say it's no minivan either.
Style
Starting off, the latest and greatest Pacifica can easily be confused for an SUV because of its incredibly refined and sleek style. This is especially true on the Pinnacle trim that 2 pairs of 20-inch kicks.
The Pacifica Pinnacle model comes exclusively with deluxe caramel pleated leather in each of its three rows, with second-row captain's chairs having correspondent loose lumbar cushions. It's also worth noting that the seats in the middle-row are bigger than in the lesser models, however, it is because of this that the brand-famous Stow 'n Go feature doesn't apply.
Front-seat passengers will also enjoy their 8-way seat adjustment chair, while drivers will appreciate the lumbar support. The 10-inch touchscreen is very user-friendly, and can even be used to activate the seat heaters. There are also some buttons and knobs like the HVAC controls and rotary knob for the gear selector.
Performance
Driving this year's Pacifica can prove to be quite tranquil, as the minivan is incredibly composed and has a natural steering feel, and this is regardless of driving straight or making sharp turns. At the same time, it somehow manages to engage those who have a preference for a more energetic drive. It has a vigorous throttle response and a powerful delivery than most would expect from a car from this class. Even though it's technically not the quickest minivan out there, it still commands respect with its AWD, especially when tackling slippery surfaces from difficult weather conditions.
Technology
Chrysler's newest Uconnect 5 infotainment systems has a slew of exciting features, such as Amazon Alexa functionality, over-the-air updates, 4G LTE hotspot, wireless CarPlay and Android Auto, and the FamCAM interior camera. Other available features encompass a rear-seat touch-screen entertainment system with built-in games and a built-in vacuum cleaner. On top of this, it has technologies geared to keep drivers and pedestrians safe, like forward-collision mitigation with emergency braking and pedestrian detection, blind-spot monitoring with rear cross-traffic alert, blind-spot monitoring with rear cross-traffic alert, and a premium Safety Sphere Group.
Cargo
One advantage that minivans have over SUVs is their low flooring, the same rings true with the Pacifica, and this is despite the recent addition of AWD. As previously mentioned, the Pinnacle trim does not have the highlighting Stow 'n Go feature, but that doesn't mean that it can't hold its own when it comes to maximizing cargo space. With the simple touch of a button, the third row can still be powered up or down. When the seats are up, the amount of cargo volume is at a solid 32.3 cubic feet of space, but when the seats are down, this quickly maximizes to 140.5 cubic feet, which no SUV can even come close to. Though competitors offer similar numbers, it requires taking the seats out.
Moreover, the tow rating is 3,600 lbs (1,633 kg), which is 220 lbs (100 kg) more than rivals like the Odyssey, Sienna, and Kia Sedona.
Miami Lakes Chrysler
Miami Lakes Automall has an incredible selection of Chrysler vehicles , including that of the 2021 Chrysler Pacifica. Those who are interested in this high-tier minivan or any of our other models can check out all that we have to offer on our website and search in our new car inventory . Once you find something that feeds your fancy, you can chat with one of our online representatives for further assistance.
Photo Source/Copyright: Stellantis Media
Previous Post Chrysler Pacifica Is Crowned Winner For AutoGuide's Family Vehicle of the Year for 2021 Next Post The Best Guide To Finding Your Ideal Electric Ride