The Best Guide To Finding Your Ideal Electric Ride – Miami Lakes Automall Chrysler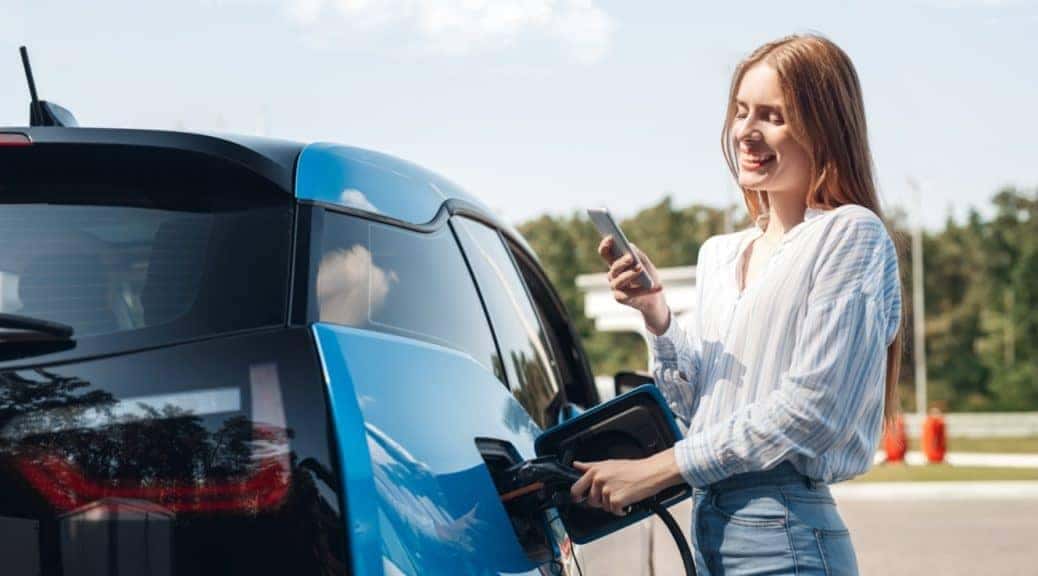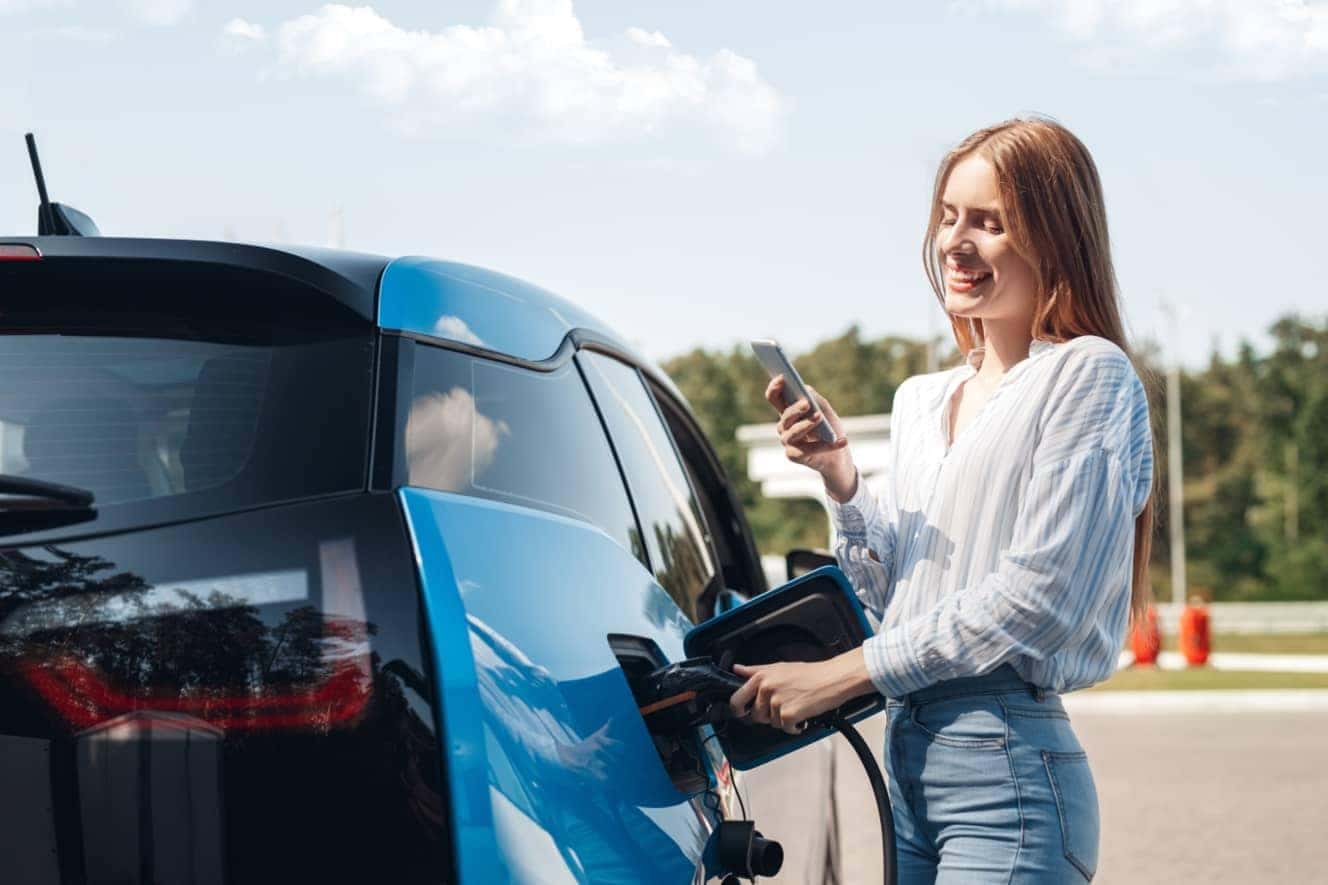 The appeal of electric vehicles is at an all-time high. With the growing push and even enforcement in some countries for businesses to lower their emission levels, many automakers are restructuring their platforms towards fully electric cars.
On the other hand, there are still plenty of skeptics, particularly in North America over concerns regarding cost, choice, and charging. If you're a newbie in electric car shopping, the process may seem a bit daunting at first. Here are some tips and tricks to help you understand the right vehicle for you.
Determine What You're Looking For
Electric vehicles can be fun to drive and don't necessitate nearly as much maintenance as a gasoline-powered car nor produce as many emissions. However, even in knowing that you want an electric car, it can still be daunting to know which one to choose from.
"Is it basic transportation? Or is it an expression of yourself and your personality?" said Matt DeLorenzo, senior managing editor for Kelley Blue Book. "Cars are a statement about their buyers. If they weren't, there wouldn't be a Mercedes."
Gasoline or not, cars a statement for anyone, it could be for status and style like with Mercedes-Benz or Tesla or it could be centered around affordability. Those who prefer luxury EVs will likely involve more avant-garde technologies, but realistically, the general public will prefer more bargain-friendly brands. To put into perspective, non-luxury brands like Nissan typically start their EVs around $30,000, (plus destination fee), while brands like Mercedes-Benz may start around $100,000, (plus destination fee).
Figure Out How and Where You Will Charge
Those who make the first switch towards an electric should first determine the location of where their main charging location will be. For most people, the ideal place is in the comfort of their own home, however, since the newer cars and trucks will have the ability to drive on 200 miles or more with a single charge, some may choose to "refuel" as needed while at work or a public charging station.
It is worth noting that charging an electric vehicle at home will take much slower…like close to 24 hours slow just to reach a full charge. It is for this reason that many buyers choose available 240-volt outlets, like the ones used by large kitchen appliances, which would usually require hiring an electrician to do the installation.
"You're basically installing something unique for the electric car — there is a cost associated with that," said Alistair Weaver, editor in chief of Edmunds.com.
Another factor to consider is how outside conditions could affect the range of the vehicle, for instance, cold weather can significantly cut down a vehicle's scope. Nevertheless, while range anxiety is real, experts say that it's often overblown. According to Jake Fisher, senior director of auto testing for Consumer Reports, many owners of electrics don't even charge their cars on a daily basis simply because they don't need to.
Understand What You Can Afford
Yes, believe it or not, it is possible for the average consumer to afford an electric car. While it is true that gasoline vehicles are cheaper, keep in mind that EVs, federal and state breaks, utility grants, among other savings can help to counteract the price.
With electric vehicles, the federal government offers a $7,500 tax credit. Though it doesn't offer it as much for Tesla's or GM's, it is still available for many other brands, such as the Pacifica Hybrid . A new 2021 minivan has a starting price of $40,620, (plus destination fee) but after the federal tax credit, this can drop down to around 33,000. On top of this, states, cities, and some companies even offer incentives for companies for buying EVs or installing chargers at home.
What's more, it's cheaper to own an electric car. According to Consumer Reports, the average EV owner will spend 60 percent less to charge their car, no matter if it's a sedan, truck, or an SUV. Moreover, these types of drivers will spend far less on repairs and maintenance, especially since no oil changes will be needed.
If you're really looking for a deal, buying a pre-owned EV is an option. However, as with any used car, make sure to make a personal assessment such as the quality of the battery. It could also be a great choice for a second car for short errands or trips.
Consider A Plug-In
With all of that said, fully electric vehicles may not be for everyone…at least not yet. Fisher said it best when he commented "If you're interested but not really sure you want to commit, these plug-in hybrids are kind of a gateway,"
Many electric vehicles aren't suitable enough to meet the needs of families, such as not having enough rows or space for equipment. Also, some individuals may not be able to easily charge at or near their hopes. This is another reason why Fisher recommends a plug-in.
Miami Lakes Chrysler
Speaking of plug-ins, the Chrysler Pacifica Hybrid minivan has the ability to run on 32 miles on a full charge before switching to the gasoline engine. It would work great for those who want to go on long-distance trips without worrying whether or not their charging stations are nearby.
Miami Lakes Automall is selling the stellar 2021 Pacifica minivan in different trims and at different prices. Those who are interested in any of our models can simply view our online new car inventory and chat with a representative for further assistance.
Photo Source/Copyright: Shutterstock via photographer
Previous Post 2021 Chrysler Pacifica Pinnacle Review Next Post The Stellantis Company Gives Their Brands 10 Years To Show What They're Made Of