Top PHEV and EV Models Available at Miami Lakes Automall
By chloe | Posted in Chevrolet Miami on Tuesday, February 13th, 2018 at 9:54 am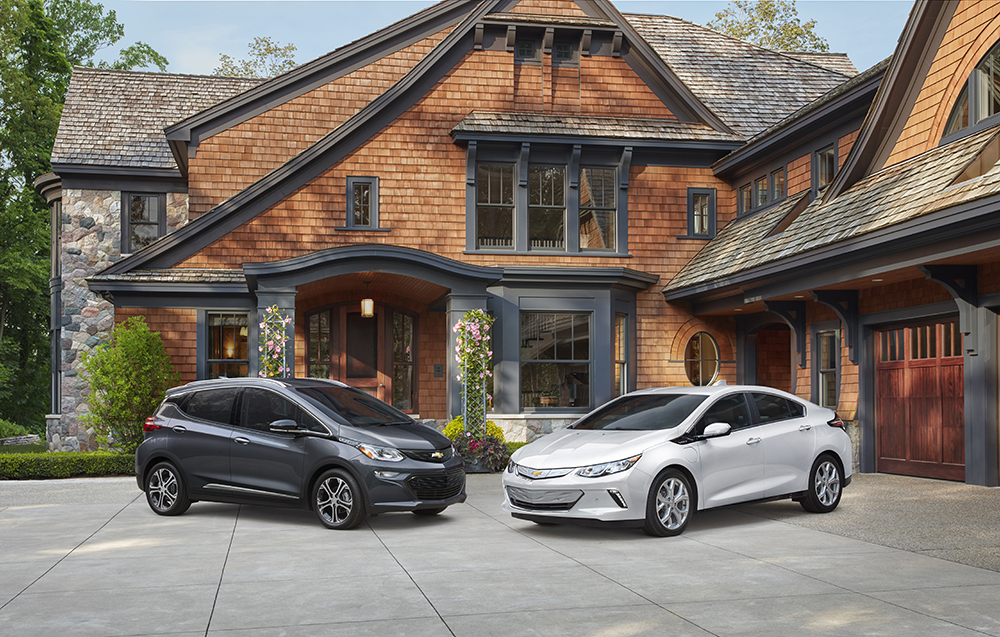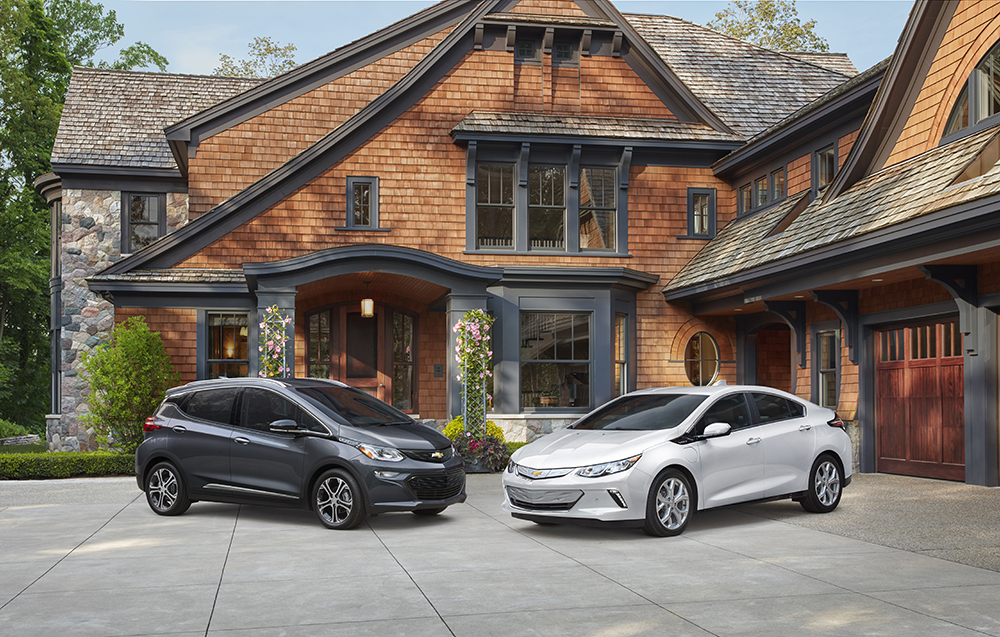 In the last few years, the alternative fuel vehicle segment has become a lot more competitive. Automakers have finally realized that offering fuel efficient vehicles is something people want, and technology has become so advanced in the last few years that creating PHEVs and EVs really isn't as hard as many thought it would be. One automaker that has really taken the alternative fuel segment by storm is Chevy. Chevy offers one of the best PHEV models (Chevy Volt) and one of the best EV models (Chevy Bolt EV) on the market, and both models are available at Miami Lakes Automall.
2018 Chevy Volt
The Chevy Volt is a plug-in hybrid electric vehicle (PHEV) that became available for the 2012 model year. According to Chevy, "Volt owners have driven more than 650 million EV miles, saving 34 million gallons of gas – and they drive all-electric more than 80 percent of the time." Those are some pretty impressive numbers regarding the Volt's popularity as well as its fuel efficiency.
The Chevy Volt is a particularly unique vehicle because it is a form of an electric vehicle, but it doesn't feel or look like one. The Volt has a really sleek design that looks more like a luxury vehicle than an electric vehicle. Another benefit that makes the Volt attractive to many consumers is that drivers don't have to worry about charging the vehicle on long road trips because there is a capable gas engine in addition to a battery.
The Volt is equipped with a 1.5-liter 4-cylinder engine paired with an 18.4 kWh 300 V lithium-ion battery. When running on just the battery alone, the Volt can travel up to 53 miles, which are 53 miles in which the car does not produce any tailpipe emissions. When the battery and engine work together, the Volt has an average fuel economy of 106 MPGe of combined city/highway driving and it has a total distance of 420 miles.
The Chevy Volt is an affordable PHEV. The Volt has a starting MSRP of $33,220 (plus destination fee) and it is available for the full $7,500 federal tax credit. Buyers also save a lot of money driving the Chevy Volt. According to fueleconomy.gov, the average driver will spend about $700 on fuel costs each year and in five years the average driver will save $3,750 in fuel costs in comparison to the average vehicle.
The Chevy Bolt EV is Chevy's first fully electric vehicle (EV) and it has done really well since its release. The Bolt EV was first made available for the 2017 model year and it's excellent driving range (238 miles) makes it a big competitor with Tesla, which is one of the biggest names in the EV world. The Chevy Bolt EV surpasses the total driving distance of just about every EV on the market. Other EV options include the Nissan Leaf (maximum driving distance 151 miles; MSRP $29,990), BMW i3 (maximum driving distance 114 miles; MSRP $44,450,  and the Tesla Model 3 (driving distance 220 miles; MSRP $35,000).
The battery in the Bolt EV is a 60 kWh lithium-ion battery that produces 200 horsepower, which is an impressive amount of horsepower for a battery. The Chevy Bolt EV offers seating for five passengers and it has a 10.2-inch touchscreen, standard OnStar 4G LTE and standard Teen Driver. The Chevy Bolt EV has a starting MSRP of $36,620 (plus destination fee) and it qualifies for the full $7,500 federal tax credit. As an all-electric vehicle, the Chevy Bolt EV offers even more savings in fuel costs. According to fueleconomy.gov, the average driver spends about $550 in fuel costs per year driving the Chevy Bolt EV, and in comparison to the average vehicle, the average driver saves $4,500 in fuel costs in five years.
Want to see which of Chevy's fuel efficient models is best for you? Come test drive the Chevy Volt and the Chevy Bolt EV at Miami Lakes Automall.
Tags: chevy bolt ev, Chevy Volt, ev south florida, miami lakes chevy, miami lakes chevy bolt ev, phev south florida