Chevy Corvette ZR1 Sets Lap Record at Virginia International Raceway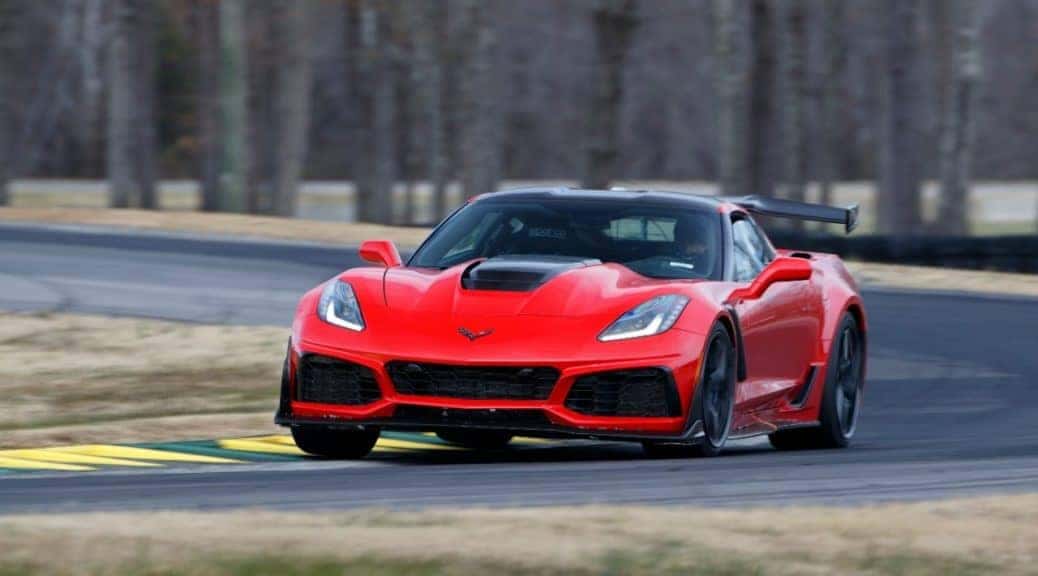 Supercars are known for being fast, not just normal fast, like superior speed that can only be obtained on race tracks. Few tracks are as tough as the Virginia International Raceway. But that didn't stop the 2019 Chevrolet Corvette ZR1 to set a production-car lap record on the 4.1-mile Grand Course West at Virginia International Raceway with a remarkable record time of 2:37.25.
Winning By No Other Measure Than Pure Speed
To watch the exciting action and exact moment when the 2019 Corvette ZR1 set the record . You'll be able to see from the driver's point of view the entire experience.
Five-point harnesses, complete with harness bar attached and track seating, the record-setting stock Corvette ZR1 coupe was stocked with the available paddle-shift eight-speed automatic, including the ZTK Performance Package. An adjustable carbon-fiber High Wing, a front splitter with carbon-fiber end caps, Michelin Pilot Sport Cup 2 summer-only tires with unique chassis and Magnetic Ride Control tuning to make the 2019 Corvette ZR1 secure in its victory on the track.
"The Corvette ZR1's lap record at VIR, arguably America's most challenging road course, is a testament to its supercar status," according to Mark Reuss, executive vice president, Global Product Development, Purchasing and Supply Chain. "On the racetrack, the ZR1 can compete with any supercar — at any price." That's the confidence Corvette has with its top vehicle and many would agree, including us.
Special New Design
The incredible 2019 Chevrolet Corvette ZR1 was designed to take performance to a new level and the results are clearly shown. A stunning new chevron-patterned carbon-fiber halo hood and engine cover were made to have a lightweight feel that protect the unique engine that Corvette ZR1 has. As you can imagine, this vehicle is packed with wicked power.
Complete with a 6.2-liter Supercharger V8 engine that gets 755 horsepower and 715-lb-ft of torque, this is one monstrous engine that is a marvel to behold and experience. In fact, the 2019 Chevrolet Corvette ZR1's top speed is the fastest of any Corvette ever made at 212 MPH.
With a hardtop convertible that can retract even at speeds up to 30 miles per hour, this is a modern piece of luxury and speed that few people ever get to experience, but that doesn't have to be you.
Where You Can Drive and Buy Chevrolet Corvettes
With a unique look and design, you can feel the speed and luxury of a Corvette when you shop at Miami Lakes Automall . Our current exciting line-up of Chevrolet Corvettes include both new and pre-owned vehicles. Allow our team of professionals to help you decide which vehicle is right for you when you stop by. We'll be happy to talk Corvette vehicles with you any day, seven days a week!
Previous Post Towing Comparison: 2018 Chevrolet vs 2018 Ford Next Post Top PHEV and EV Models Available at Miami Lakes Automall