The Diesel Chevrolet Tahoe and Suburban Show That They're Still Hot Stuff With Recent Sales – Miami Lakes Automall Chevrolet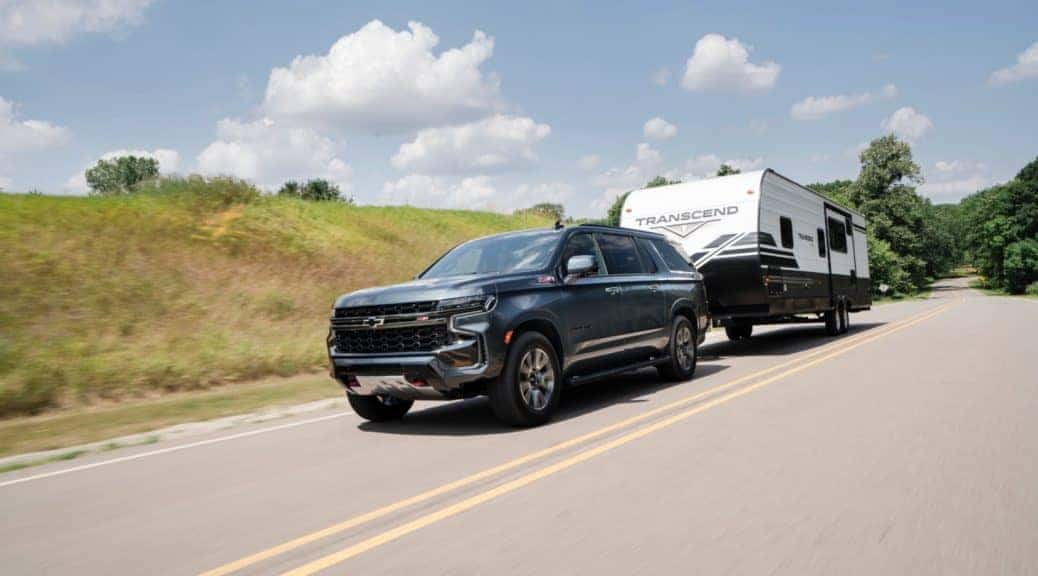 Chevy Tahoe and Suburban Excel In Diesel Sales
As with gasoline power plants, diesel motors are now being seen as being on the verge of extinction due to the ever-growing rise of electric-powered vehicles. Major automakers have been seeking to revamp their entire lineup to eventually become fully electric in the next few years, with Hyundai for example, saying that it will stop producing diesel engines altogether.
From the environmental standpoint, this seems like a rather positive transition in the automotive industry, but one should take into account the importance of diesels, specifically in large trucks and SUVs. These types of motors typically have a high torque output and also have sensible fuel economy numbers, which still makes them great options. In 2020, General Motors (GM) presented its newborn 3.0-liter Duramax six-cylinder turbodiesel in its Cadillac Escalade, Chevrolet Tahoe, and Chevrolet Suburban SUVs. As proven by their recent sales figures, this move was indeed the right one.
Both the diesel-operated Chevrolet Tahoe and Suburban have recently experienced an increase in sales. Towards the end of April, the Duramax power plant collected six percent of all Tahoe sales, as well as eight percent for the Suburban. Seeing that the SUVs entered production, this is counted as the highest take rate for the Duramax engine. In other words, the interest in this vehicle is translating into actual sales, resulting in one of their best model years.
The 3.0-liter unit has a solid output of 277 horsepower and 460 lb-ft of torque, combined with a reasonable amount of consumption. In the full-sized Tahoe, figures from the EPA (Environmental Protection Agency) for the rear-wheel-drive (RWD) diesel put out 21/28/24 mpg city/highway/combined.
By contrast, the RWD 5.3-liter V8 Tahoe will only muster EPA figures 16/20/18 mpg throughout the same cycles. There are efficiency gains that are similar for the Suburban, and having said that, the Duramax engine is a tad more expensive. On the Tahoe's LS trim, it would cost you an extra $996 for the diesel motor. That might seem fairly reasonable if you take into account what you'll save at gas stations (considering if you don't really need a V8). Then, for the first time in two decades, the Escalade offers a 3.0-liter turbodiesel engine, which is just as enticing to potential buyers since they don't have to pay more for it.
Miami Lakes Chevrolet
If you really want to see what the 2021 Chevrolet Tahoe and Suburban has to offer, check out our stash at Miami Lakes Automall . We carry a wide range of Chevrolet SUVs, crossovers, trucks, and even hatchbacks.
When buying the Tahoe or Suburban, you'll have access to a plethora of advanced features like premium cloth seating, tri-zone climate control, remote engine start, 8-way power front seats, rain-sensing windshield wipers, and a mechanical limited-slip differential, as well as entertainment features like a 10-inch touchscreen with Apple CarPlay/Android Auto, 6-speaker audio system, 4G LTE and in-vehicle Wi-Fi.
Those who are interested in any of our models can simply view our online new car inventory and chat with a representative for further assistance.
Photo Source/Copyright: Chevrolet Media
Previous Post General Motors Is Bouncing Back After The Automotive Chip Shortage Disaster Next Post The Chevrolet Company Provides Two New Police Cruisers With The 2022 Bolt and Bolt EUV