Most Dependable Midsized Car – Chevy Malibu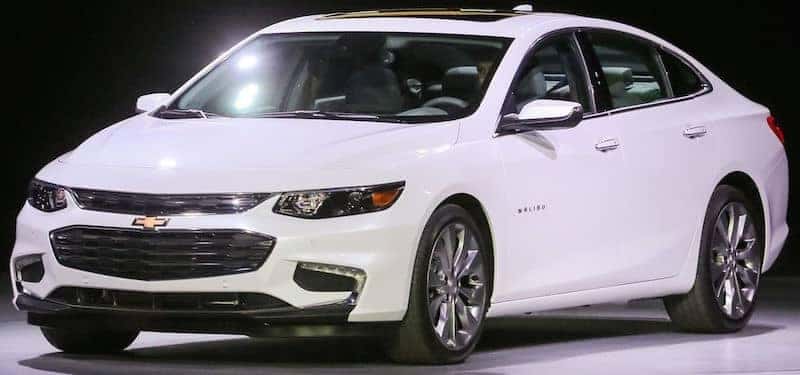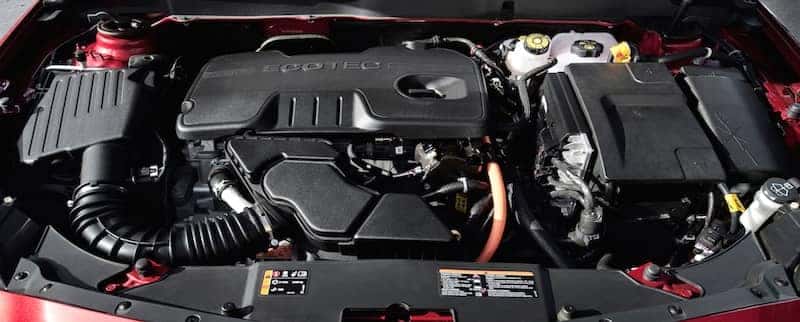 What vehicle was named "Most Dependable Midsized Car" * and *"Highest Ranked Midsized Car in Initial Quality" * by J.D. Power in 2015? If you guessed anything buy a Chevy Malibu, you guessed wrong. And right now there is not a better time to buy a *Chevy Malibu in Miami . The city, the beach, the silhouettes of the buildings downtown, all seem to compliment it so well. Here are some things about the Chevy Malibu to peak your interest.
How it Looks
The aesthetic of the Chevy Malibu look so good in Miami that they are reconsidering naming it the Chevy Malibu – Miami . This midsized is bold without being crass, simple without being plain, smooth while still having plenty of texture where it matters. It really is a car in a visual class all its own. From the front of the vehicle that carries many of the usual lines of other midsized cars, but from the side is where it really shines.
That isn't to say that the side view doesn't have any bite. A few of the contour lines are raised in such a way that you know the car is a serious contender, and that the driver is a person who knows fashion. Although a side profile isn't what drivers usually consider to be the primo view of their car, the side profile is when it becomes apparent that the Malibu isn't here to 'wow' you like other cars; but instead the Malibu is going to 'wow' you with a subtle, yet stylish and sleek professional look that so many vehicles strive for and fail. But not this car, so be ready for the Chevy Malibu .
The view from the back is where the Malibu lets its panache shine through. Many of the car's most subtle lines come together with a flare that is unmistakable and is made all the more prominent because the rest of the cars aesthetic is more laid back. It's the perfect blend of reservation and extravagance that makes it seem to fit so much with Miami that the two names really should go together in an official promotion. Notice the theme we are going for here?
Fuel Economy

The next place the Chevy Malibu will 'wow' you is fuel economy. In a market flooded with vehicles that claim to be fuel efficient while not getting over twenty-five miles to the gallon, sometimes it's hard to take claims of fuel efficiency seriously. The Chevy Malibu makes good on these claims, though. The Malibu produces 36 miles per gallon on the highway, really great bang for your buck. It's important that drivers know they are behind the wheel of a car that they can not only trust the present with but that they can trust the future with, meaning that the vehicle needs to be as fuel efficient as possible so as to leave the smallest carbon foot print possible.
Lingering on the importance of fuel economy is worth a few moments of thought. What if everyone drove gas guzzling cars without any thought of the impact of their emissions on the environment? It's undeniable that sea level is rising. It's also undeniable that Miami butts right up against the ocean. If sea level were to rise it could very well mean the end of our magnificent city! And that is simply unacceptable. Now, more than ever, it's important to take responsibility for what we drive and the effects of our driving on the environment. The Chevy Malibu is something that Miami drivers can driver with pride, knowing they are helping avoid pushing the earth toward some sort of water world scenario by doing so.
How the Chevy Malibu achieves this is with its 2.5L 4 cylinder engine. This engine is the epitome of streamlined technological innovation that revolves around the driver saving gas. For instance, in our wonderful city of Miami, there is plenty of stop and go traffic. No matter how much a driver tries to slow their roll when approaching traffic at a stop light, hoping the light turns green so they can avoid having to really press the brakes, sometimes stop and go traffic just is what it is and it can't be avoided. Now drivers don't have to worry about trying to avoid it.
Stop and go city traffic isn't an issue anymore with the Chevy Malibu . When the driver of a Malibu stops the engine can automatically shuts down; when the driver releases the brake the engine starts back up in an instant and the driver resumes driving. There is no hesitation, or jerking motion. Often times the driver doesn't even know that the transition is happening if they are listening to the radio while driving, it's that smooth. This kind of technological innovation is what is going to save our planet—and that claim is no exaggeration.
Safety

The 2014 Chevy Malibu garnered a 5 Star overall NHTSA rating for safety. This is because when the unthinkable happens, when there is an actual collision at moving speed that could potentially be dangerous, the Chevy Malibu is ready to protect you. With a total of 10 airbags installed throughout the vehicle, ergonomically installed so they actually make sense with how a driver or passengers body could impact the car when it encounters an opposing force, the Malibu is a place of safety amidst the storm. Not only are their 10 state of the art airbags ready and waiting at all times to protect you and your family, but you and your loved ones will be surrounded by an ultra high strength steel safety cage, along with plenty of rollover protection.
One of the best safety features, hands down, is not driving alone. And with a Chevy Malibu , for the first six months, the driver will enjoy automatic crash response via built-in OnStar Advisor alert. This is critical in dire situations like, say, if a driver were to take a rural curve to sharply and end up rolling their Malibu into a ditch, or down a sharp incline. Even if the driver is completely and totally all right because of the technological innovation of the Malibu's safety features doesn't mean that they can't use a head start on help. The Automatic Crash Response will send out a distress call for the driver so that, no matter what, they can have the peace of mind that comes with knowing help is one the way.
The Time To Buy a Malibu Is Now
Some of the features the Chevy Malibu Miami sports are so amazing that they really do seem futuristic. But when it comes to the Malibu, the future is now. So don't miss it; don't be a driver that secretly wants to drive the best in technology and innovation but for whatever reason opts for a lesser vehicle. Stop by your local Chevy dealer and feel it out for yourself—take it for a spin. You won't regret it. In fact, you'll probably wonder why your driving whatever it is that you're driving and spring for a Malibu right away. And if you don't you'll file it away in your mind for the future, because the impact it will leave on you will be indelible.
Previous Post Meet the All New 2016 Malibu and Malibu Hybrid Next Post Team Chevy Rodeo Highlights the New 2016 Chevy Silverado