Introducing The 2016 Chevy Malibu

Miami Lakes Automall is proud to offer the newly redesigned 2016 Chevy Malibu .
Click Here for a look at our current inventory of the Chevy Malibu .
History Of Malibu
For a car that is over 50 years old, you wouldn't be able to tell with the all-new redesign of the current model. We certainly turn a lot of heads when we pull out of the lot here in Miami.
In 1964 when the Malibu made its debut America had successfully recovered from the war and the middle class was doing well. Manufacturers were designing plenty of sedans for the middle class. Chevrolet needed a premium sedan for families and the Chevy Malibu fit the bill.
Chevy quickly noticed that the muscle car trend was more than a fad. It was something not to be ignored soon they answered the call with a sporty Malibu SS. That tradition of "looking sporty" has continued in the design.
With the popularity of the Malibu staying steady all through the 60's Chevrolet continued to improve the model going forth into the new decade.
The 70s saw a new frame for the Malibu that was 5-inches longer and 1-inch wider. This was to stay in compliance with new crash standards. Chevrolet even produced a Malibu police car which was popular with law enforcement officers for the speed and maneuverability of the vehicle.
The Chevy Malibu did not see much of the 1980s or the 1990s. From 1984 to 1996, the nameplate simply disappeared. It disappeared but was not discontinued. Malibu remained dormant until the re-release in 1997 with an all-new, front-wheel-drive sedan available with four- and six-cylinder engines.
The Chevy Malibu has remained a popular Chevrolet ever sense with improvements continuing through today.
Now you will find that the all-new Malibu features the first engine with standard stop/start technology and an available 2.0-liter turbo engine with 259 horsepower.
Maintaining an importance of look and function other improvements from earlier models include light styling adjustments, better interior space, and more power and strength within the powertrains and chassis.
Exterior Styling of the new 2016 Chevy Malibu
Keep in mind this is the 9th generation of a legendary automobile that always kept design and style in the forefront of every aspect since its birth. There is no question this is a beautiful vehicle and Chevrolet has taken a great deal of effort to highlight beauty and function.
Being a mid-sized sedan there is a little room to play with design and the engineers have bad some changes from the last version. For example, you'll not a much sleeker body and a roofline that slopes gently down giving you a sleeker more aerodynamic look. In turn, that makes the Malibu seem very modern in terms of design. Also, in keeping up with a modern design the 2016 Chevy Malibu now features a full LED headlights.
The Chevy Malibu has grown a little extra in the wheelbase. There is an increase by 3.5 inches. This means that you have a little more legroom for your rear passengers. Somewhere near 1.2 inches of more space. Also, Chevy put the Malibu on a diet and in turn the entire car is lighter by almost 110 lbs. That's lots of exercise!
Looking at the interior

As stunning as the outside is you need to see that style continue into the interior of the car. After all, this is where you and your crew spend most of your time – inside the Malibu cruising around the town in style.
The first thing that is clear is that increased legroom we talked about earlier. It becomes very apparent once you are sitting in the Malibu.
In the front, you notice the 7-inch screen touchscreen located on the top console. Most drivers and passengers have complained that there are not enough sources to power all of their mobile devices. The Chevy Malibu has tried to tackle this problem with two USB ports and a 110-volt outlet. If you get one of the most luxurious trims available for the Malibu you have the option of wireless phone charging. The ultimate in keeping your phone constantly charged.
Also, more comfort is found with the seating of the 2016 Chevy Malibu with ventilated seats.
Another important new feature of the 2016 Chevy Malibu is the all-new "Teen Driver" system that gives you a detailed look at the driving habits of your newly ordained teenage driver. We all remember what that license felt like. Parents can now have a little piece of mind that their kids might not be able to get away with some of the same things they used to do.
Safety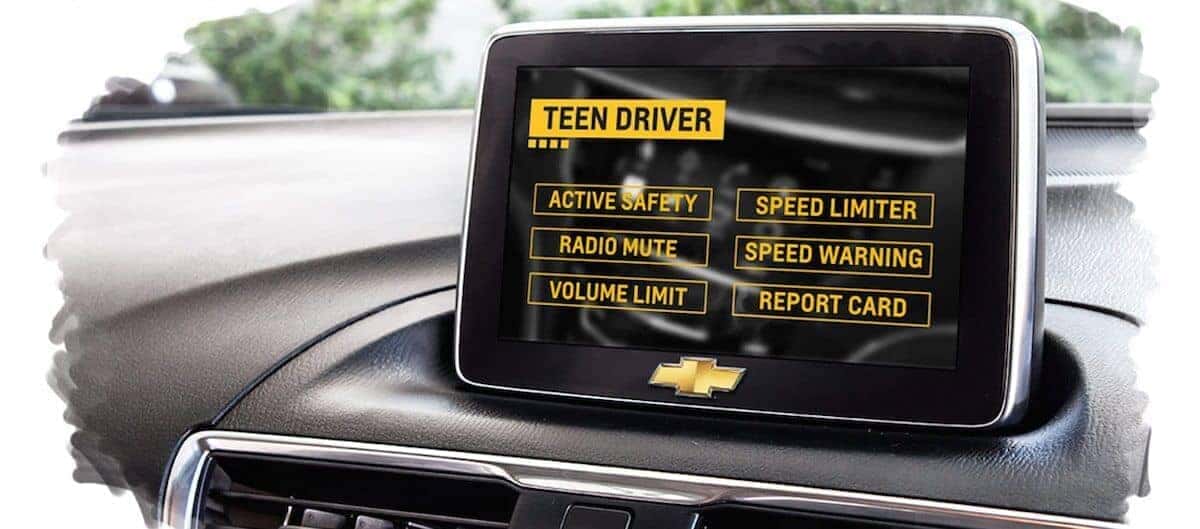 The "teen driver" system certainly is a safety device in all aspects of the term. It is a preventative measure that hopefully prevents driving that may cause an accident.
Speaking of accidents…the 2016 Chevrolet Malibu is fully equipped with many safety features that will keep you safe while traveling. Malibu features: 10 airbags, rear-view camera, a warning system if it detects possible pedestrians that are in front of your vehicle, a system that helps you stay in the lane if you straying, warning system for the exit lane, cruise control with automatic braking, preventive braking system, automatic parking system and a few more bells and whistles that will keep you safe.
Performance and Power
The engineers at Chevrolet are proud of the newly designed engine available in the redesigned 2016 Chevrolet Malibu.
The new engine is a turbocharged I4 Ecotec 1.5-liter engine with 160 hp and 184 ft lb (250 Nm) of torque.
Prominently featured is a start-stop system that provides an average consumption of about 30 mpg in the city and 38 mpg on the highway. That will certainly help you at the gas pump with fuel costs.
Also new for the Chevrolet Malibu is a first ever hybrid version. Chevrolet is excited to be offering a Hybrid for the Malibu. Looking at the 1.8-liter 4 cylinder engine you will notice that uses a direct injection with two electric motors.
This creates a total power of 182 hp. The Malibu Hybrid uses its electric engine mostly during City driving and under speeds of 54 MPH then the gasoline engine will fire up to get you more power to handle faster speeds. It is the ultimate in efficiency and you notice significant savings on fuel costs.
The inventory of 2016 Chevrolet Malibu's here at Miami Lakes Automall is quite extensive. With various trim levels and exterior configurations, you have a lot of options on a legendary vehicle.
Stop into Miami Lakes Automall today and speak with someone in our sales department. Feel free to ask as many questions you can think of. We really want to be the dealership that you turn too for a long term commitment.
If you are concerned about financing the 2016 Chevrolet Malibu no worries. We have long-standing commitments with many lenders and are confident that we can get you an affordable financing plan to get you into your new 2016 Chevy Malibu .
Keep in mind, in addition to the Malibu we have a large selection of other new and used vehicles here on our lot. While we definitely think you will love everything that the 2016 Chevy Malibu
has to offer if it is not the vehicle for you. No worries! We can help you get into something that fits your lifestyle. No pressure. No hassle. You're in good hands at Miami Lakes Automall.