The Chevrolet Company Plays An Unintentional Game of "Peekaboo" With The Leak of The General Motors Document – Miami Lakes Automall Chevrolet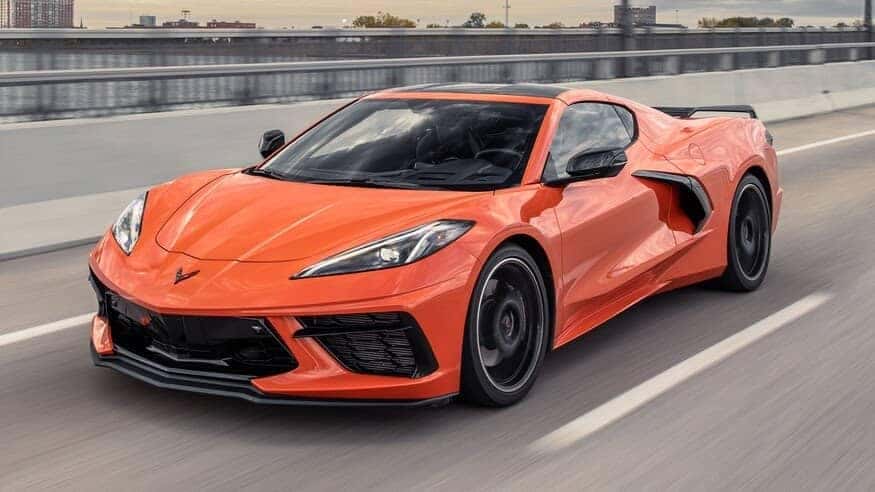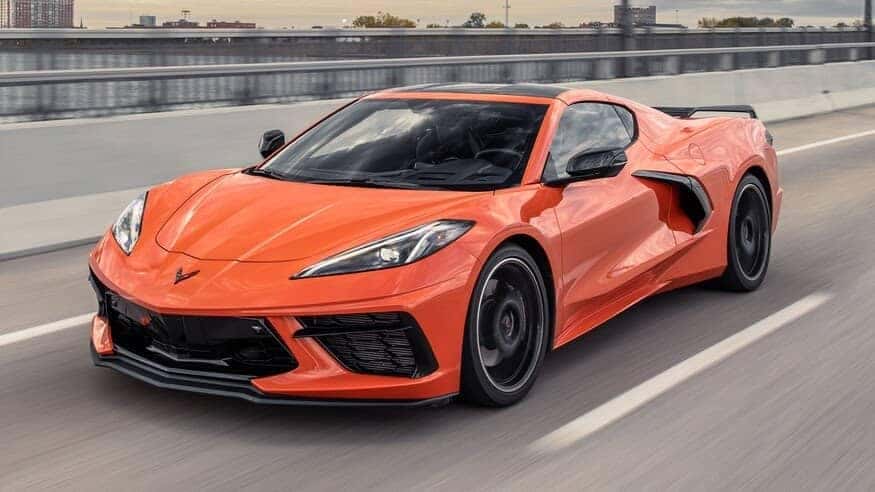 The Chevrolet company better stay on its toes, because they have a big leak on their hands. Allegedly there has been an unintentional unearthing regarding the future plans of the company's C8 Corvette. The specifics of this leak pretty much verify previous rumors about new divisions in the company's calendar.
Hagerty, an automotive news outlet, disclosed Wednesday of last week (April, 22nd) that after retrieving a document by General Motors announced a standstill for the development of the future Corvette firmwide. Hagerty shared details from the document involving what could likely be impending for the mid-engine vehicle, and if it turns out to be true, there are four new Corvettes predestined in total.
According to the document, GM plans on bringing in the Corvette Z06, which is a great additive to the lineup. This vehicle will include a 5.5-liter dual-cam overtop V8 mounted, with LT6 navigation, and will boost an amazing 650 horsepower with 600 lb-ft of torque. It's worth noting that there is no notion of a turbo or even supercharger just yet, and this mirrors with some of the specs from the Corvette's C8.R racing car. The new model will also show off a 5.5-liter DOHC V8 sans forced induction. In accordance with the information, the Z06 is allegedly arriving in 2022, but the delays could push that date back a little.
In succession to this, the Corvette Grand Sport, which will have an engine that is relatively similar, which is a 6,2-liter LT2 V8. The Sport's engine will continue to be standard from the Stingray. Nevertheless, there is a hybrid system discussed that boosts its performance to 600 horsepower and 500 lb-ft of torque. This electrifying implementation seems to push the power by 105 points over the standard Stingray and is (or was…) scheduled for 2023.
What has been the most impressive of the Corvette ranking is the ZRI, which also has some notable specs. According to the document, this variant will get a 5.5-liter DOHC V8 again but this time with a twin-turbo system to push output to 850 horsepower and 825 lb-ft of torque. As previously stated, these are specifics that continue to follow talk that began going around years ago, providing a bit more believability. The ZRI has an original date for 2024.
What is not just new but also anticipated is the name of the Zora Arkus-Duntov. This model has been dubbed "the father of the Corvette" and worked on countless mid-engined prototypes in his time. The making of the C8 Corvette is mainly the awareness of years worth of ideas and mechanical concoctions. Therefore, it's been whispered in great frequency that the name would exalt a new variant of the model in order to highlight its prestige.
In this event, it seems like the Zora will be the most energetic variant with a groundbreaking 1,000 horsepower with 975 lb-ft of torque. Based on the document, there should be a version of the LT7 5.5-liter twin-turbo V8 and as a hybridized version. Unfortunately, there isn't much more information explaining the precise degree of the Corvette's electrification.
When asked about the leaked information, a spokesperson for the company told Roadshow "We are not going to engage in the speculation on potential future product". However, we're pretty much assuming that this information holds true, though, it might take a little while longer to get any real confirmation.
Miami Lakes Chevrolet
Due to the delay from Chevy's leak, it's probable that we won't see new Corvette variants for a while, but on the bright side, Miami Lakes Chevrolet currently has some updated Corvettes in their possession and one of them being the powerful Stingray, which can push close to 500 horsepower. If you are interested in any of our dynamic models, please view our online new car inventory on our dealership website and chat with an online representative for further assistance.
Photo Source/Copyright: MotorTrend
Previous Post Can The Corvette C8 Break A 10-Second Quarter-Mile Time? Next Post Is Chevrolet Going To Remove All V6 Engines In Its Next-Generation Colorado?